The Host Agency Basics – Is Air Ticketing Available?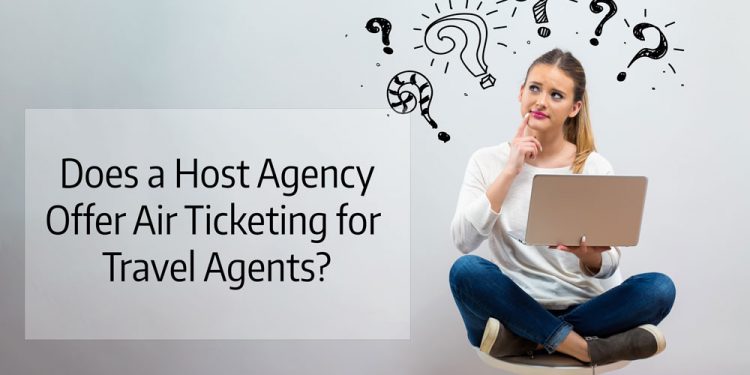 Does a Host Agency offer Air Ticketing for Independent Travel Agents?
FindaHostTravelAgency.com offers an amazing tool to not only find your perfect Host Travel Agency partner but to narrow the time spent searching from hours to mere minutes. 
What does Air Ticketing Availability for Travel Agents Mean?
In the past (decades ago), every Tuesday, each Travel Agent in the U.S. would report ticket sales made during the prior 7 days in an ATC Sales Report and submit it to the ATC who then drew the funds for the sales from the Travel Agent's bank account and distributed the funds to the appropriate airlines. We are talking billions of dollars each week.
When airlines moved over to electronic tickets (e-tickets) and direct settlement the need for Travel Agents evaporated. It started with Delta Airlines capping commissions on airline tickets at $25 (it was a straight 10%), so instead of making $200 on a $2,000 ticket, Travel Agents only made $25. Then the other airlines continued to shuttle away until there was absolutely no commission paid on airline tickets.
Having the ability to access Air Ticketing for your clients is a benefit for a multitude of reasons as it increases the services you can offer.
Why Does Having the Ability for Air Ticketing for Travel Agents Matter?
By having the ability to offer Air Ticketing for your clients, you not only are able to complete all tasks needed to complete a successful package for your clients, but there may be an opportunity to increase your commissions if a Host Travel Agency partner offers this ability to book air travel.
Ability to book air travel or your clients.
Possibility of increased commissions, depending on the relationship that the Host Agency has with its air providers.
Increased offerings to your clients.
Most of the host agencies that offer Airline Ticketing also have a robust presence in the business travel segment of the industry.
What's Right for YOU in a Host Travel Agency?
Having the ability access Air Ticketing through your Host Travel Agency is a big benefit and should be considered when choosing your Host Travel Agency partner. While booking air travel is not a "must have," it most certainly is an added bonus and increased offering. When interviewing your possible Host Agency partner, make sure to inquire about Air Ticketing options as well as the possible commissions that are offered if air travel is booked for your clients.