The Host Agency Basics – Does a Host Agency offer Accounting Software?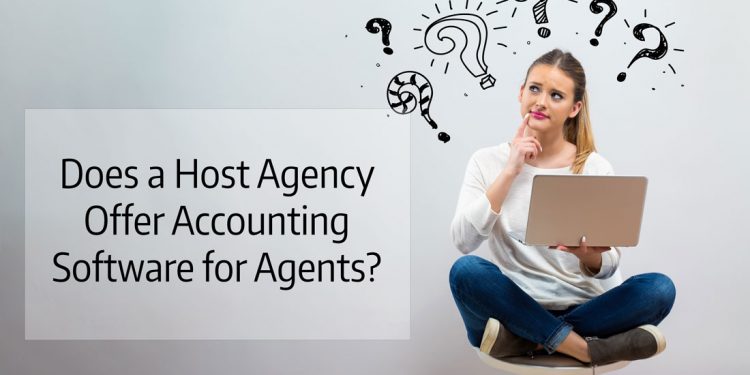 Does a Host Agency offer an Accounting Program for Independent Travel Agents?
FindaHostTravelAgency.com offers an amazing tool to not only find your perfect Host Travel Agency partner but to narrow the time spent searching from hours to mere minutes. 
What does an Accounting Software for Travel Agents Mean?
As a Travel Agent, you will be running your own business, whether or not you choose to partner with a Host Travel Agency. In that task, comes a lot of daily, monthly, and yearly responsibilities. One of those responsibilities is accounting of the Travel Agency and having an Accounting Software for Travel Agents offered by a Host Agency can be a valuable tool as you run your travel business.
Why Does Accounting Software for Travel Agents Matter
Accounting of any business takes time, diligent note keeping and the ability to measure your success in terms of profit and loss. While your profit and loss is important, there are many other benefits that an Accounting Software can provide you as you run your travel business:
Ability to issue invoices, payment requests and reminders for payments due
Organized profit and loss of the travel business
Reporting on balance sheets, sales, expenses and more
Record keeping for taxes

 

Ability to track sales on a weekly, monthly, quarterly and yearly basis
Easily trackable information, all in one place
There are a lot Accounting programs on the market today and some are better than others, however, if a Host Agency offers you Accounting Software, it typically is included in your fees or commission splits which allows you to remove just one more cost from your expenses in terms of running your business. Having an Accounting program used in your travel business is not a necessity but it most definitely will help you as your Travel Agency grows and expands. 
What's Right for YOU in a Host Travel Agency?
While having an Accounting Software included in a Host Agency offering is a great added value, it should not be your deciding factor of whether or not to partner with a Host Agency. As mentioned, there are a lot of affordable and powerful programs in existence that can assist you running your travel business that will grow with your business.