Enhanced Search Capabilities, Review Functions Added to FindaHostTravelAgency.com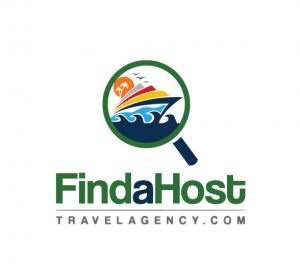 Contact: Andy Ogg, andy@oggmarketinggroup.com
Enhanced Search Capabilities, Review Functions Added to FindaHostTravelAgency.com
January 3, 2017 — FindaHostTravelAgency.com, premier review and in-depth host agency locater site, upgrades search capabilities and review information to help agents better evaluate the best host agency fit for their business. The new search functions allow for search by revenue thresholds, benefits offered, education options and much more.
FindaHostTravelAgency.com is a review-based site with well over 1,600 reviews from Travel Professionals assessing their current or past host agency affiliations. Nearly 100,000 travel agents have visited this site uniquely in 2016. With an average of 642 page views a day along with engagement of video playback, interactivity on this site continues to increase exponentially.
With new search criteria, agents can now refine their search of a host agency by:
– Sales Volume
– New Agent Training Programs
– Lead Sharing Options
– Accounting & Operational Support
– Size of the Network of Travel Professionals
– Mentoring Programs
– Air Ticketing Support
– Website Programs and Software
The review function has been upgraded and improved as well. Site visitors can now rank reviews as helpful or not helpful. "We are very excited about the growth of FindaHostTravelAgency.com, as well as the new features available for Travel Professionals," said Andy Ogg, Sales and Marketing Director for this site and parent company Ogg Marketing Group. "Seeing real feedback from Travel Professionals is a powerful tool and as an active part of the travel agent community, we want to continue to find meaningful ways to expand conversation and sharing among individual travel sellers."
Additional expansions to the FindAHostTravelAgency.com site include an extensive press release database, where visitors can read current news from many active host agency organizations. In depth search functionality throughout the database of listed host agencies, as well as increased profile information for those host agencies providing the information for their host programs on the site.
"The growth of the home-based and independent agent has increased and we want to allow access to as much information as possible when deciding to connect their business with a host agency partner," said Andy Ogg. FindaHostTravelAgency.com will continue to promote and provide fantastic information, resources and avenues for Travel Professionals to make their decision regarding what Host Agency is right for them. Choosing a Host Agency is a very important decision for a Travel Agent, either new to the industry or experienced; this site is the ultimate resource for them to help make that decision the right one for their individual needs."
FindaHostTravelAgency.com is one of many industry tools available through Ogg Marketing Group to advocate Travel Professionals and assist their success. "We believe that being a travel agent is one of the most amazing careers out there and we will continue to support it in every possible way," said co-founder Joanie Ogg, CTC, MCC.
About FindaHostTravelAgency.com
FindaHostTravelAgency.com is one of the many avenues managed and owned by the Ogg Marketing Group. The Ogg Marketing Group is family owned and operated and continues to provide valuable and useful tools for Travel Professionals to learn, engage and succeed in their business goals. To learn more about the Ogg Family, visit www.OggMarketingGroup.com.
TravelProfessionalNEWS.com is a monthly e-Magazine delivered right to a Travel Professional's inbox. With informative and helpful articles each month, this publication is a tool to assist in growing a Travel Professional's business. Each issue explores a different sector of the travel industry and showcases some of the best destinations and agent programs.
TravelProfessionalCommunity.com is a social engagement community for established Travel Professionals only. With over 14,000 vetted Travel Professional members, this Social Community is the "Go To" site for support, networking, and information. It's FUN and FREE for Travel Professionals to join and begin engaging with colleagues.
HomeBasedTravelAgent.com has been around since 1998 and is home to extensive information for new agents wanting to enter the industry. Tom and Joanie Ogg's books are considered the bible for many home based travel agents. They are used by most colleges and universities.