Press Releases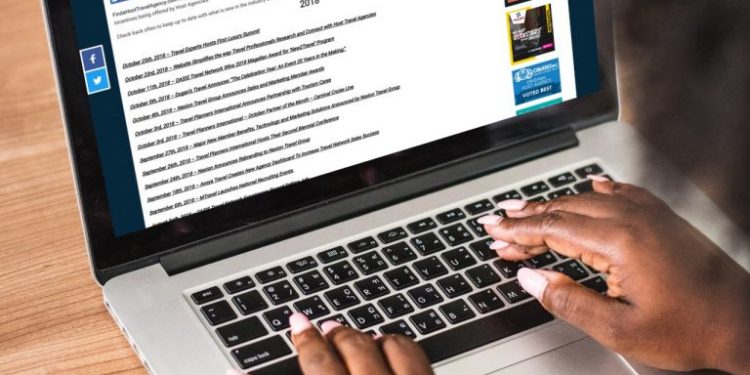 FindaHostTravelAgency.com is proud to not only assist agents in finding the right host to work with but also to provide the most up to date information about new programs and incentives being offered by Host Agencies.
Check back often to keep up to date with what is new in the industry and how it can help you!
2021
April 14th, 2021 – Marketing Investment Increases Customer Engagement for Dream Vacations, CruiseOne & Cruises Inc.
April 6th, 2021 – Five OTN Members named Top Specialists by Condé Nast Traveler
April 6th, 2021 – Dugan's Travels Ventures to Cancun Mexico for Agent "Fam" Adventure
April 5th, 2021 – Dream Vacations Celebrates Five Years as an Experiential Travel Agency Franchise
April 1st, 2021 – The Top Host Agencies for 2021 (Video) – Ultimate Guide to Top Host Travel Agencies for Travel Professionals
March 15th, 2021 – Avoya Travel Launches 'Vacations To Take Now' Marketing Campaign Highlighting Open Destinations
March 5th, 2021 – Travel Agents Win National Business Award In Celebration of Women's History Month
March 3rd, 2021 – OTN's Diverse Lineup of Virtual Events Allow for Continued Connection & Advisor Growth
March 2nd, 2021 – KHM Travel Group Celebrates 2020 Agents of the Year
March 1st, 2021 – Avoya Travel Rewards 2020 Independent Agency Sales Through Commission Incentive
February 23rd, 2021 – World Travel Holdings Launches Travel Safety Program for its Travel Advisors
February 16th, 2021 – Avoya Travel Hosts Successful Avoya Mastermind Virtual Academy
February 10th, 2021 – OASIS Travel Network Announces In-Person 2021 Conference
January 27th, 2021 – Avoya Travel Sees First Signs of Recovery and Makes Plans for 2021
January 21st, 2021 – Uniglobe Travel Center Announces New Partnership with Virtuoso®
January 19th, 2021 – OASIS Travel Network Travel Advisors Experiencing Increased Sales in Early 2021
January 11th, 2021 – Avoya Travel Introduces New Communication Technology Within Avoya Platform
2020
December 17th, 2020 – Brad and Van Anderson Honored with Travel Weekly's Lifetime Achievement Award
December 16th, 2020 – Travel Agent Training Program Wins Nationwide Learning & Development Award
December 9th, 2020 – Oasis Travel Network Hosts Successful Virtual Annual Conference
December 7th, 2020 – Avoya Travel Concludes Part Two of Annual Conference and Wraps Up 2020 on High Note
November 30th, 2020 – Avoya Kicks Off Part Two of its 2020 Annual Conference and Prepares for the Resumption of Travel
November 16th, 2020 – Avoya Travel Announces New Promotion Allowing Agencies to Affiliate for Free
November 16th, 2020 – Oasis Travel Network Announces Virtual Conference
November 9th, 2020 – Dream Vacations, CruiseOne® and Cruises Inc.® Look to the Future with 2020 Vision as its Virtual National Conference Kicks Off
November 3rd, 2020 – Avoya 'Embraces the Change' And Plans For The Future At 2020 Avoya Conference
October 29th, 2020 – Oasis Travel Network Awarded 'Travel Weekly' 2020 Silver Magellan Award
October 28th, 2020 – Entrepreneur Magazine Names Dream Vacations Top Travel Agency Franchise for Veterans Fourth Year
October 20th, 2020 – 95% of People Want to Travel Within Next 15 Months According to Vacation Survey 
October 12th, 2020 – Avoya Travel Launches Avoya Smart Leads™ Generating Even More Independent Agency Sales in 2020
October 5th, 2020 – Travel Advisors Honored at CoNexion At Home
October 5th, 2020 – Nexion Travel Group Announces Top Members in Travel Sales
October 1st, 2020 – Nexion Travel Group Names Its 2020 Ambassador
October 1st, 2020 – Dream Vacations, CruiseOne and Cruises Inc. "Lift and Shift" National Conference 
October 1st, 2020 – Nexion Travel Group Celebrates 25 Years
October 1st, 2020 – Nexion Travel Group Announces Supplier of the Year Awards
September 16th, 2020 – Avoya Travel Unveils Cutting-Edge Marketing Resource Center for Independent Agencies
September 9th, 2020 – OASIS Travel Network Named ASTA's Host Agency Of The Year
August 26th, 2020 – Continued Investments in Marketing Pay Off for Dream Vacations, CruiseOne® and Cruises Inc.®
August 24th, 2020 – Avoya Travel Pivots To Online Platform For 2020 Avoya Conference
July 28th. 2020 – Oasis Travel Network Launches Unique Website and Booking Tools for Travel Advisor Members 
July 16th, 2020 – Dugan's Travels Partners with Online Marketing Leader Constant Contact Platform to Aid Agents
July 8th, 2020 – A Tale of Two CoNexions During COVID-19
July 1st, 2020 – Avoya Travel Hosts First-Ever Virtual Land Forum Event
June 15th, 2020 – KHM Travel Group Supports Agents Through Global Pandemic
June 4th, 2020 – Two-Day Virtual Conference Engages Home-Based Travel Agents with Dream Vacations, CruiseOne® and Cruises Inc. ®
May 28th, 2020 – Oasis Travel Network Offers Members More Flexibility With Launch Of New "Build-A-Plan" Program
May 20th, 2020 – Host Agency Travel Planners International Increases Marketing Tools with New Partnership with TIMA Association
May 15th, 2020 – Dream Vacations, CruiseOne® and Cruises Inc.® Adapt to Current Environment with Enhanced Support
May 13th, 2020 – Travel Leaders Corporate and ALTOUR Align to Form One Powerful Business Travel Brand
May 5th, 2020 – Dugan's Travels Announces Leadership Reorganization
March 24th, 2020 – The Top Host Agencies for 2020 (Video) – Presented by Find a Host Travel Agency
March 4th, 2020 – Report Card on 2019 Social Media Success for Travel Professionals
March 4th, 2020 – KHM Travel Group Celebrates 15 Years of Empowering Travel Agents
February 25th, 2020 – Industry's Leading "How To" for Home Based Agents Gets a Refresh
February 24th, 2020 – Oasis Travel Network Inducted Into Apple Leisure Group Vacations' Elite 500 Club Program
February 6th, 2020 – Nexion Travel Group Honors Top Members at President's Circle Celebration
Jnnuary 24th, 2020 – Grand Opening of Avoya Travel's New Innovation Center to Fuel Future Growth
January 22nd, 2020 – Travel Industry Veteran Dawn Gillis Joins Dream Vacations/CruiseOne® and Cruises Inc.® in Newly Created Role, Director of Network Sales & Support
January 14th, 2020 – Avoya Travel Survey Reveals Most Time-Saving Business Resources For Travel Agents
January 8th, 2020 – Travel Planners International Announces Promotion of Erwing Hernandez to Senior VP
January 6th, 2020 – KHM Travel Group Announces Partnership with Ticket to Travel
January 6th, 2020 – Dugan's Travels Names 2020 Five Star Agents
2019
December 19th, 2019 – Oasis Travel Network Celebrates Decade of Success, Honors Top Performing Advisors
December 12th, 2019 – Dream Vacations Only Travel Franchise Named a Game Changer by Franchise Dictionary Magazine
December 6th, 2019 – Nexion Travel Group Holds Two Luxury Travel Sales Educational Events
November 21st, 2019 – Avoya Travel Announces 2020 Conference Onboard Newly Refurbished Celebrity Equinox
November 19th, 2019 – Debbie Fiorino, COO of Dream Vacations, CruiseOne and Cruises inc Named a Power Woman by Moves Magazine
November 8th, 2019 – Dream Vacations, CruiseOne® and Cruises Inc.® Expands Support of Military Community with Launch of Command Center
November 7th, 2019 – Travel Edge Partners with Intercontinental Hotel Group for Exclusive France Luxury Top Performers Trip
November 7th, 2019 – Flight Centre Travel Group Americas Announces New Exclusive Travel Insurance Partnership with Allianz Global Assistance
October 30th, 2019 – $131,000 Donated to Make-A-Wish® Southern Florida During Onboard Fundraisers at 2019 National Conference
October 28th, 2019 – OASIS Travel Network Wins 2019 Magellan Award
October 24th, 2019 – Challenge Accepted. Attendees at 2019 Dream Vacations, CruiseOne® and Cruises Inc.® National Conference Dared to Embrace Change
October 21st, 2019 – Suite of New Marketing Programs Revealed at Dream Vacations, CruiseOne & Cruises Inc. Nat'l Conference
October 20th, 2019 – Cruises Inc, CruiseOne and Dream Vacations Kick Off 2019 National Conference Aboard Royal Caribbean's Symphony of the Seas
October 16th, 2019 – KHM Travel Group Focuses on Strategic Development to Grow Agent Network
October 16th, 2019 – Travel Edge Luxury Agency Promotes Karen Scott Caplice To Director Advisor Relationships
October 7th, 2019 – KHM Travel Answers Common Travel Agent Questions with How-To Video Series
October 4th, 2019 – Avoya Travel Wins Top Awards for Innovative Brand and Marketing
October 3rd, 2019 – Dream Vacations/CruiseOne's Chief Operating Officer Named "Woman of Wonder"
September 29th, 2019 – OASIS Travel Network's Diamond Plan Wins 2019 Travel Weekly Magellan Award
September 25th, 2019 – CruiseOne® Franchise Owners Recognized for Outstanding Contributions to Franchising
September 16th, 2019 – Nexion Travel Group Announces Top 2019 Supplier Partners
September 14th, 2019 – Nexion Travel Group Introduces NEXstart Cruise
September 14th, 2019 – Sales Winners from Nexion Travel Group Announced
September 14th, 2019 – Nexion Travel Group Announces 2019 Ambassador Award
September 13th, 2019 – Cruise Planners Golden Era Continues with Travel Weekly's Magellan Awards
September 13th, 2019 – Nexion Travel Group Expands Escape Omnichannel Marketing Program
September 13th, 2019 – Nexion Travel Group Announces 2020 Educational Opportunities
September 10th, 2019 – Captain Lee Chooses Dream Vacations, CruiseOne and Cruises Inc. to Host #GetOnDeck Cruise
September 4th, 2019 – Global Trust Expert Returns to Present Keynote Speech at upcoming Cruises Inc, CruiseOne and Dream Vacations Conference
August 26th, 2019 – Travel Planners International Honors Travel Advisors and Suppliers at the MAG Awards
August 22nd, 2019 – Cruise Planners Sweep to Victory as the Franchise Partner of the Year at World's Leading Cruise Lines Excellence Awards
August 21st, 2019 – Avoya Travel to Hold First-Ever Land Forum 
August 21st, 2019 – Travel Edge Honors Top Luxury Travel Advisors At Inaugural Awards Ceremony
July 25th, 2019 – Dream Vacations, CruiseOne® and Cruises Inc.® Highest Ranked Travel Company
July 9th, 2019 – Registration Now Open for OASIS Travel Network's 10th Annual Conference & Retreat
June 19th, 2019 – Californians – Take Action Now to Protect Independent Travel Professionals
June 17th, 2019 – OASIS Hosted Travel Experts Direct Tourists to Alternate Destinations in Light of Cuba Travel Ban
June 3rd, 2019 – Avoya Travel Kicks Off 12th Annual Conference Celebrating Innovation and Record Success
May 23rd, 2019 – Nation's Largest Home-Based Travel Agency Ranked Among Top Five Leading Low-Cost Franchise Investments
May 22nd, 2019 – OASIS Travel Network Launches New 'SmartMail' Direct Marketing Program, Connecting Agents with Prospective Clients
May 15th, 2019 – KHM Travel Releases New Video: The Adventure Begins
May 7th, 2019 – KHM Travel Group Expands Leadership Team to Support Tremendous Growth
May 7th, 2019 – Avoya Travel Network Member Honored as Top Performer in Travel Agent Community
May 2nd, 2019 – School's out! With Cruise Planners®, Teachers Can Transform into Travel Advisors
April 29th, 2019 – OASIS Travel Network Launches New 'Diamond Program' for Seasoned Travel Agents
April 22nd, 2019 – Cruise Planners® Reigns as #1 Top Workplace in Travel South Florida Sun Sentinel
April 18th, 2019 – Avoya Travel Promotes Top Executives, Further Positioning Company for Growth
April 15th, 2019 – OASIS Travel Network Celebrates Top-Producing Agents Aboard Crystal Cruises' Crystal Bach
March 19th, 2019 – Travel Planners International Hosts First of Five Regional Conferences
March 18th, 2019 – The Top Host Agencies for 2019 – FindaHostTravelAgency.com
March 11th, 2019 – Avoya Travel Achieves Record 2018 Sales and Network Growth
March 6th, 2019 – KHM Travel's 2019 Crystal Conference Brings Together People, Purpose, & Passion
March 4th, 2019 – 2019 Educational Events Announced by Nexion Travel Group
February 26th, 2019 – Avoya Travel Honored With 2018 Travel Representative Excellence Award for Eighteenth Consecutive Year
February 19th, 2019 – Nexion Travel Group Named Host Agency Partner of the Year by Royal Caribbean International
February 12th, 2019 – Oasis Travel Network Agents Invited to Join New Travel Network Program
February 5th, 2019 – OASIS Travel Network Experiences Record-Breaking 2018, Introduces New Programs for Year Ahead
January 30th, 2019 – Avoya Travel Voted Best Host Travel Agency and Best Host Travel Agency Website
January 16th, 2019 – Norwegian Cruise Line Honors Avoya Travel as 2018 Online Partner of the Year
January 10th, 2019 – Cruise Planners Remains Untouched as #1 Travel Franchise to Own
2018
December 20th, 2018 – Nexion Travel Group Hosts Top Sales Producers at President's Circle Celebration
December 19th, 2018 – Top Independent Agencies in Avoya Travel Network Predict 2019 Wave Sales Increases
December 10th, 2018 – Oasis Travel Network Unveils New Updates, Honors Leaders in Travel at Ninth Annual Conference
December 4th, 2018 – Avoya Travel Honored as Travel Impressions' 'Best of the Best' Travel Partner
November 28th, 2018 – Million Dollar Travel Agencies Give Tips to Increase Wave Season Sales
November 21st, 2018 – Family Bonds Foundation Launches Fundraising Drive in Wake of California Wildfires
November 20th, 2018 – Nexion Travel Group Holds Two Luxury Events for Members Seeking to Enhance Their Luxury Travel Business
November 12th, 2018 – First Group of Veterans Set to Complete "Veterans in Travel" Training Program from Nexion Travel Group
November 1st, 2018 – OASIS Travel Network Partners with Tyler Robinson Foundation for Ninth Annual Conference
October 29th, 2018 – Avoya Travel To Hold 2019 Conference Onboard Royal Caribbean Navigator of the Seas
October 25th, 2018 – Travel Experts Hosts First Luxury Summit
October 23rd, 2018 – Website Simplifies the way Travel Professionals Research and Connect with Host Travel Agencies
October 11th, 2018 – OASIS Travel Network Wins 2018 Magellan Award for 'New2Travel' Program
October 5th, 2018 – Dugan's Travel Annouces "The Celebration Year: An Event 20 Years in the Making," 
October 4th, 2018 – Nexion Travel Group Announces Sales and Marketing Member Awards
October 3rd, 2018 – Travel Planners International Announces Partnership with Tourism Cares
October 3rd, 2018 – Travel Planners International – October Partner of the Month – Carnival Cruise Line
September 27th, 2018 – Major New Member Benefits, Technology and Marketing Solutions Announced by Nexion Travel Group
September 26th, 2018 – Travel Planners International Hosts Their Second Biennial Conference
September 24th, 2018 – Nexion Announces Rebranding to Nexion Travel Group
September 18th, 2018 – Avoya Travel Creates New Agency Dashboard To Increase Travel Network Sales Success
September 6th, 2018 – MTravel Launches National Recruiting Events 
August 3oth ,2018 – OASIS Travel Network Experiences Record-Setting July
August 14th, 2018 – Avoya Travel Hosted Travel Professionals and Vendors for First-Ever Avoya Travel Institute
August 3rd, 2018 – TPI Partner of the Month: Excite Holidays
August 1st, 2018 – KHM Travel Group Works with MPG Travel Solutions to Accelerate Success
July 26th, 2018 – Travel Planners International Hosts Their 8th Annual TPI Top Producers Retreat
July 24th, 2018 – OASIS Travel Network Previews Ninth Annual Conference
July 18th, 2018 – Avoya Travel Expands Resort Portfolio With New Partnership
July 9th, 2018 – OASIS Travel Network Experiences Record-Setting Six Months
July 5th, 2018 – Travel Planners International Celebrates 30th Anniversary
June 1st, 2018 – Avoya Travel Conference Looks to Future of Travel and Vacation Planning
June 1st, 2018 – TPI Partner of the Month – Carnival Cruise Line
May 23rd, 2018 – Oasis Travel Network Celebrates Top Producing Agents Aboard Scenic Diamond
May 2nd, 2018 – MTravel Wins Prestigious "Best Host Agency" Award
May 1st, 2018 – Travel Planners International – May Partner of the Month: AmaWaterways
April 25th, 2018 – Avoya Travel Expands and Rebrands 2018 Mastermind Academies
April 11th, 2018 – Continuing Growth: Avoya Travel Promotes Ashley Hunter to Vice President of Business Development
April 11th, 2018 – Flight Centre Independent Celebrates 10 Years Strong With Growth In New Markets
April 4th, 2018 – OASIS Travel Network Signs 200th New2Travel Member
March 28th, 2018 – CLIA Announces Professional Development Partnership with Avoya Travel
March 27th, 2018 – Avoya Travel Network Member Honored as 2017 Pacesetter by American Express Travel
March 19th, 2018 – Avoya Travel Honored with 2017 Excellence Award for Seventeenth Consecutive Year
March 19th, 2018 – Smart Travel Group Promotes Three Team Members in Marketing, Supplier Relations and Sales
March 1st, 2018 – TPI Partner of the Month: Norwegian Cruise Lines
February 21st, 2018 – Scott Koepf Cruises Over to Cruise Planners; Joins Leadership Team
February 20th, 2018 – FindaHostTravelAgency.com – Top Travel Host Agencies of 2018 is Now Available
February 15th, 2018 – Liberty Travel Embarks on First-Of-Its-Kind Expansion for Brand with Launch of Independent by Liberty Travel
February 14th, 2018 – 2018 Crystal Conference & Awards Highlights the Value of Travel Agents
February 12th, 2018 – Avoya Travel Reports January Sales are Best in Company History
February 12th, 2018 – TPI Partner of the Month: Funjet Vacations of The Mark Travel Corporation
February 2nd, 2018 – Dugan's Travels Offers Purpose-Built System to Agents
January 3oth, 2018 – Avoya Travel Voted Best Host Agency and Best Host Agency Website
January 27th, 2018 – Dugan's Travels Names 2018 Five Star Agents
January 22nd, 2018 – Top Selling Independent Agency in the Avoya Network Builds Sales with Mass Market Specialties
January 18th, 2018 – Dugan's Travels Believes in Family and Taking Care of Agents
January 12th, 2018 – Travel Planners International Teams Up with Royal Caribbean for Partner of the Month
January 11th, 2018 – 15 Years at the Top: Cruise Planners Continues Legacy as the No.1 Travel Franchise
January 5th, 2018 – OASIS Travel Network offers complimentary air with New2Travel membership
2017
December 28th, 2017 – Celebrity Cruises Names Avoya Travel its 2017 Host Agency of the Year
December 23rd, 2017 – Dugan's Travels Announces Changes to Team
December 21st, 2017 – Avoya Travel Network's Top Independent Agencies Hosted on Award Trip with Holland America Line
December 2oth, 2017 – Montrose Travel / Allure Travel Honored by Celebrity Cruises
November 28th, 2018 – Avoya Travel's 2018 Wave Survey Reveals Positive Sales Outlook and Trends
November 16th, 2017 – Million Dollar Travel Agencies Share Top Tips to Maximize Wave Season Sales
November 6th, 2017 – Travel Planners International November Partner of the Month: Excite Holidays
November 3rd, 2017 – Cruise Planners® Wins International Franchise Association Award for Technology Suite Launch
November 1st, 2017 – "Cheers to 30 Years" 2017 OASIS Travel Network 8th Annual Conference On pace to set new records
October 24th, 2017 – Avoya Travel Announces 2018 Conference On Land and At Sea Onboard Norwegian Bliss
October 15th, 2017 – "Alexa, ask Cruise Planners About its Annual Convention"
October 2nd, 2017 – Travel Planners International October Partner of the Month: Globus Family of Brands
September 29th, 2017 – Travel Agent Builds Multi-Million Dollar Cruise Business with Avoya Travel 
September 28th, 2017 – PATH Announces Hurricane Relief Donation
September 22nd, 2017 – OASIS Travel Network Bolsters Staff with Promotions and New Hires
September 20th, 2017 – Cruise Planners®' Excellence Shows No Boundaries with Eight Magellan Awards
September 20th, 2017 – MTravel Renews Jump Start Live! Professional Development Event
September 19th, 2017 – Nexion Announces Member Awards for Top Agents During CoNexion 2017
September 18th, 2017 – Nexion Offers Individual Coaching for Multi-Day Event Attendee
September 18th, 2017 – Nexion Brings A Personal Touch to Technology with myNexion
September 6th, 2017 – New-To-Travel Agency Program Setting High Success Rates at Avoya Travel
September 5th, 2017 – KHM Travel Group Named 2017 Outstanding Partner at Carnival Excellence Awards
August 31st, 2017 – Travel Planners International September Partner of the Month: Carnival Cruise Line
August 22nd, 2017 – Independent Agency Owners in Avoya Travel Network Find a Good Solution for Retirement
August 4th, 2017 – Irving, TX-based Nexion Donates More Than $20,000 and Over 400 Meals to Support the North Texas Food Bank
August 4th, 2017 – KHM Travel Group's Record-Setting 2017: A Half-Year in Review
August 2nd, 2017 – Avoya Travel Engaging New Travelers with Influencer Marketing Initiative
July 19th, 2017 – The Mark Travel Corp. Hosts Exclusive KHM Travel Group FAM in Milwaukee
July 18th, 2017 – Independent Agencies in the Avoya Travel Network Thrive
July 5th, 2017 – Nexion Holds First-Ever Master Marketing Symposium
July 5th, 2017 – Here We Grow Again: Flight Centre Independent Takes Off
June 31st, 2017 – Avoya Travel Introduces Avoya Infinity As New Consumer Vacation Planning Journey
June 30th, 2017 – Travel Planners International July Partner of the Month: AMAWaterways
June 27th, 2017 – Cruise Planners Top Producers Explore the Galapagos Islands on Exclusive Trip
June 19th, 2017 – Nexion Holds Third Annual Corporate CoNexions Event
June 14th, 2017 – Travel Professional NEWS® Launches Comprehensive Resource for Travel Professionals
June 12th, 2017 – Host Agency OASIS Rebrands; Cites Enhanced Value Proposition
June 5th, 2017 – Avoya Travel Annual Conference Focuses on Elevating Travel Agents and Customer Experience
May 23rd, 2017 – Montrose Travel Joins Virtuoso® as a National Account 
May 22nd, 2017 – Avoya Travel's 10th Annual Conference Draws Largest Attendance and Celebrates Record Sales
May 22nd, 2016 – Cruise Planners is the "Best of the Best" in Travel
May 5th, 2017 – KHM Travel Group Honored with Travel Leaders Network Chairman's Host Award
May 1st, 2017 – Travel Planners International May Partner of the Month: Celebrity Cruises
April 27th, 2017 – Avoya Travel Achieves Record Q1 Sales and Growth
April 17th, 2017 – Host Agency OASIS Celebrates Top Producers Aboard AMA Prima Tulip Time Sailing
April 11th, 2017 – Avoya Travel Independent Agency Owner Honored as a Top Performer Within Travel Agent Community
April 7th, 2017 – Flight Centre Celebrates As Independent Contractors Come Together In Toronto
April 1st, 2017 – Travel Planners International. April Partner of the Month: Carnival Cruise Line
March 23rd, 2017 – Avoya Travel Recognizes Record Number of Independent Agencies  for Top Sales and Outstanding Service
March 22nd, 2017 – Education, Community, and Productivity Highlight Host Agency OASIS 2017 Agenda
March 20th, 2017 – KHM Travel Group Celebrates 2016 Accomplishments at 4th Annual National Conference
March 13th, 2017 – Avoya Travel Is Honored With 2016 American Express Representative Excellence Award
March 7th, 2017 – Cruise Planners' Business Model is Ideal for Armed Forces and First Responders – Earns Praise from Franchise Business Review
March 1st, 2017 – Travel Planners International March Partner of the Month: The Mark Travel Corporation
February 23rd, 2017 – Cruise Planners Reigns as a Top Travel Franchise for Women
February 21st, 2017 – Travel Planners International Receives Top Awards from Cruise Lines for 2016
February 21st, 2017 – Avoya Travel Showcases Travel Agencies in Innovative Branded Video Campaign
February 14th, 2017 – Avoya Travel Network Achieves Record-Breaking Growth New Independent Agencies Are Joining at Fastest Pace in More Than 10 Years
February 7th, 2017 – OASIS Agent Parent Company named Royal Caribbean International's Southeast Partner of the Year – 2016
February 1st, 2017 – The JayWay Travel Roadshow comes to Los Angeles
February 1st, 2017 – Travel Planners International Announces February Partner of the Month: Norwegian Cruise Line
January 31st, 2017 – Avoya Travel Voted Best Host Agency and Best Host Agency Website
January 26th, 2017 – Avoya Travel's New Marketing Technology Increases Independent Agency Sales Up to 54%
January 17th, 2017 – Sales of Over $1.5 Million In First Year Owning an Independent Agency in the Avoya Travel Network
January 16th, 2017 – OASIS AGENT Platinum Program Applauded by early Adopters
January 10th, 2017 – Cruise Planners Remains in Top Spot as Best Travel Franchise to Own on Entrepreneur's Annual Franchise 500 List
January 3rd, 2017 – Enhanced Search Capabilities, Review Functions Added to FindaHostTravelAgency.com
January 2nd, 2017 – Travel Planners International Introduces 'Partner of the Month' Program
2016
December 27th, 2016 – Avoya Travel Provides More Personalized Education
December 15th, 2016 – Avoya Travel Receives Celebrity Cruises President's Award
December 14th, 2016 – Cruise Planners Says Bon Voyage to 2016 and Hello to Travel in 2017
November 30th, 2016 – Top Independent Agencies in Avoya Travel Network Hosted on Ireland Reward Trip with CIE Tours International
November 17th, 2016 – Avoya Travel Grows Network with New-To-Travel Entrepreneurs
November 8th, 2016 – Cruise Planners Launches the Most Technology Updates Ever at 2016 Convention in Miami
October 31st, 2016 – Avoya Travel Leads Industry with Bold Program Promoting Increased Professionalism
October 11th,2016 – Uniglobe Travel Center Recognized and Advocating
October 11th, 2016 – Avoya Travel Announces 2017 Annual Conference at Rancho Bernardo Inn, San Diego
September 27th, 2016 – Meredith Hill Wins ASTA'S 2016 Entrepreneur Award
September 21st, 2016 – MTravel 2016 Conference a Success with Travel Agents
September 19th,2016 – Nexion Honors Its Top Agents During CoNexion 2016
September 15th, 2016 – "Get Your Niche On" with Nexion
September 15th, 2016 – Nexion Technology Bridge to Its Future Crosses Major Milestone
September 14th, 2016 – Nexion's CoNexion 2016 Officially Kicks Off in Sunny San Diego
September 14th, 2016 – GIFTE Announces the Very First Travel Entrepreneurship Week
September 12th, 2016 – Travel Planners International: Travel Agents Realize Backend Support is Crucial to Business Growth  
September 12th, 2016 – Gifted Travel Network Hosts Second Annual Conference
August 29th, 2016 – Montrose Travel Sells Out it's Largest Conference to Date
August 22nd, 2016 – Avoya Travel Launches JoinAvoya.com to Grow Independent Agency Network and Provide Travelers Better Service and Value
August 8th, 2016 – Avoya Travel Provides Advanced Business Education Program, MASTERMIND 212ᵒ
July 26th, 2016 – PISA Brothers Travel Now Known as Worldview Travel
July 22nd, 2016 – Avoya Travel Appoints New Vice President to Support Future Growth, Innovation, and Shared Success™
July 8th, 2016 – Worldview Travel Announces a New Acquisition
June 23rd, 2016 – Major Host Agency Endorses Xcelerator to Over 3300 Travel Professionals 
June 2nd, 2016 – Windstar Cruises Announces New 'Star Promise' Initiative for Travel Professionals
June 2nd, 2016 – Norwegian Cruise Line Investing $400 Million into Fleet, Destination and Partners First Program
May 19th, 2016 – Avoya Travel Unveils Major Announcements at Innovation-Driven 2016 Annual Conference
May 3rd, 2016 – Avoya Travel Partners with Priceline Partner Network to Increase the Power of Avoya Independent Agents
May 2nd, 2016 – 2016 Avoya Travel Conference to Showcase Innovation and Record-Breaking Agent Success
April 26th, 2016 – Independent Agencies in the Avoya Travel Network Recognized for Top Sales and Outstanding Customer Service in 2015 "Best of the Best" Program
April 21st, 2016 – Gifted Travel Network's Mentoring Program Revolutionizes Travel Agent Education
April 12th, 2016 – Avoya Travel Awarded Patent for Travel Industry's First Lead Distribution System – Live Leads
April 4th, 2016 – Gifted Travel Network Proud to Support New Social Impact Travel Brand
March 29th, 2016 – Avoya Travel Independent Agency Owner Selected as 2015 American Express Representative Pacesetter
March 1st, 2016 – Avoya Travel Networks Independent Agencies Earn Highest Commissions
February 29th, 2016 – Avoya Travel Selected As Royal Caribbean's Marketing Partner Of The Year
February 26th, 2016 – Avoya Travel Receives Three Gold Travvy Awards
February 22nd, 2016 – 2016 Marks The Year of Transformation For Travel Planners International
2015
December 17th, 2015 – Cruise Planners Continues to Dominate as Best Travel Franchise to Own on Entrepreneur's Annual Franchise 500 List
October 22nd, 2015 – Nexion Reveals Expansion of Business Development and Educational Opportunities for Agents
October 5th, 2015 – Nexion Recognizes Excellence in Agent Achievement during CoNexion 2015
October 1st, 2015 – Nexion Unveils Corporate CoNexions, Providing Unparalleled Access to Corporate Travel Resources