Avoya Travel Announces New Promotion Allowing Agencies to Affiliate for Free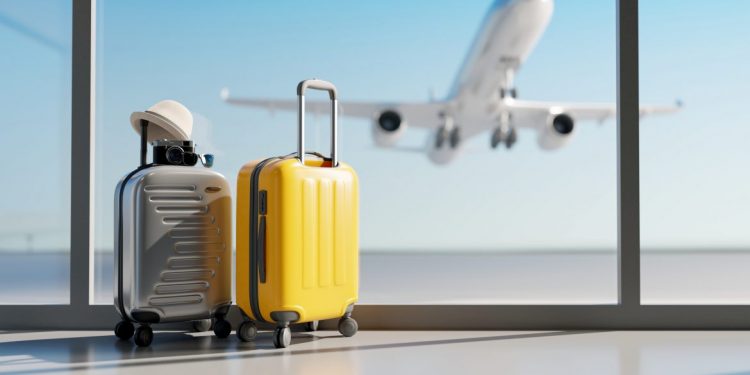 Avoya Will Waive Affiliation Fees for Agencies that Already Have Customers with Future Travel Credits
Ft. Lauderdale, Fla. – November 16, 2020 – Avoya Travel®, one of the travel industry's most innovative brands, just launched a new promotion offering travel agencies the ability to affiliate their businesses with Avoya as an Independent Agency at no cost. During this new limited-time promotion qualified agencies will have the normal $495 affiliation fee waived by Avoya. Avoya created this new promotion to make its industry-leading resources and proprietary and patented technology available to an even greater number of travel agencies during these challenging times. With recently announced cutting-edge technology and data intelligence advancements Avoya's technology has further simplified the travel selling process and accelerated the sales volume of Independent Agencies in the Avoya Network™.
Travel advisors have been working tirelessly for the last eight months to service and support customers and Avoya acknowledges that their hard work, often for no guarantee of income or future revenue, deserves to be rewarded. "Travel agencies are among the hardest hit businesses by the COVID-19 pandemic and yet they put in a tremendous amount of work for their customers during this crisis to handle all the sailing cancellations, payment refunds, rebookings, and Future Travel Credits. Much of this hard work was performed for little or no income," said Steve Hirshan, Senior Vice President of Sales at Avoya Travel. "Avoya has developed several new initiatives throughout the pandemic to support the Avoya Network, from waiving all Independent Agency fees for four months to offering access to expert legal and accounting assistance through the Avoya CARES program. Our newest initiative, waiving the $495 affiliation fee for qualified travel agencies, is designed to recognize the hard work put in by travel advisors over the past eight months and offer access to our best-in-class patented technology and unparalleled agency business support services to even more travel agency businesses free of charge."
The innovative new promotion provides flexibility for travel agencies because affiliation with Avoya does not need to be exclusive if they choose to dual affiliate. This allows new Independent Agencies to take advantage of the promotion while maintaining previous affiliations if they choose to do so. Avoya's Live Leads™ program, the first and only patented lead distribution system in the travel industry, alongside the recently enhanced Marketing Resource Center™, Avoya Smart Leads™ program, and patented SaaS technology, Agent Power™, are just some of the award-winning optional marketing and support services Avoya believes will convince newly affiliated Independent Agencies to stay with Avoya long-term. The initial affiliation agreement with Avoya lasts for six months, with monthly fees automatically waived for the first two months and in subsequent months as long as modest sales thresholds are reached, making the new promotion an opportunity to discover everything Avoya has to offer without being locked into a long-term commitment.
The timing of the new promotion gives agencies that opt-in to the promotion ample time to become familiar with Avoya's suite of best-of-breed marketing services and proprietary technology offerings before the resumption of leisure travel. "This first-of-its-kind offer is a unique opportunity for travel agencies to experience the best-in-class marketing capabilities and powerful technology that Avoya provides, and learn why our Shared Success™ model sets the Avoya platform apart and makes us different than a traditional host agency," said Sam McCully, Senior Vice President of Marketing at Avoya Travel. "We're confident that the level of agency business support we provide, coupled with our dynamic 1-to-1 marketing technology and industry-leading data intelligence, will convince travel agencies that affiliate with Avoya under this promotion to stay with us long-term. This is a risk-free opportunity to see why we're the leisure travel platform of the future."
Phase one of the new promotion will run through the end of the year as the travel industry gears up for the return of travel in 2021. Travel agencies interested in affiliating their businesses with Avoya Travel under Avoya's new agency promotion should visit www.AvoyaNetwork.com/New-Promotion for more information.
About Avoya Travel:
Headquartered in Ft. Lauderdale, Florida, Avoya Travel® provides services to more than 1,200 Independent Agencies in the Avoya Network™. Avoya has a longstanding reputation for providing unmatched resources and services to thousands of companies including cruise lines, tour companies, resorts and the Independent Agencies in the Avoya Network™, one of the largest and most successful independent travel agency networks in the world. Family-owned, Avoya's Shared Success™ model is built on a foundation of Integrity and Professionalism™. Avoya has been an American Express Travel Representative for more than 30 years, and is one of their largest producers of cruises, tours, and vacations through its Network of Independent Agencies.
Some of the innovative services and resources offered by Avoya include optional marketing programs like Live Leads™, the first, the best and only patented solution for offering new travelers exclusively to Independent Agencies in the Avoya Network; Avoya Smart Leads™; unparalleled agency business support services; fully integrated, proprietary and patented SaaS technology, Agent Power™; award-winning professional development and education programs; American Express Travel benefits; Instant Commission™ and more.
Through Avoya's platform travelers worldwide can be connected to an elite network of independently owned and operated travel agencies and can enjoy exclusive discounts, amenities and first-class customer service. Highly recognized and awarded by cruise lines, tour companies, resorts and others, Avoya Travel has received numerous accolades, including being repeatedly named Travel Partner of the Year by Norwegian Cruise Line, Royal Caribbean, Celebrity Cruises, Carnival Cruises, American Express, Oceania Cruises, MSC Cruises and more.
Travel agency owners, travel professionals and others interested in receiving the unmatched services, marketing, support and technology needed to own and operate their own travel business should contact Avoya Travel at 800-521-2597 or visit www.AvoyaNetwork.com. Travelers interested in booking their next vacation with an expert Independent Agency in the Avoya Network should call 800-753-1463 or visit www.AvoyaTravel.com.