Avoya Travel Launches Avoya Smart Leads™ Generating Even More Independent Agency Sales in 2020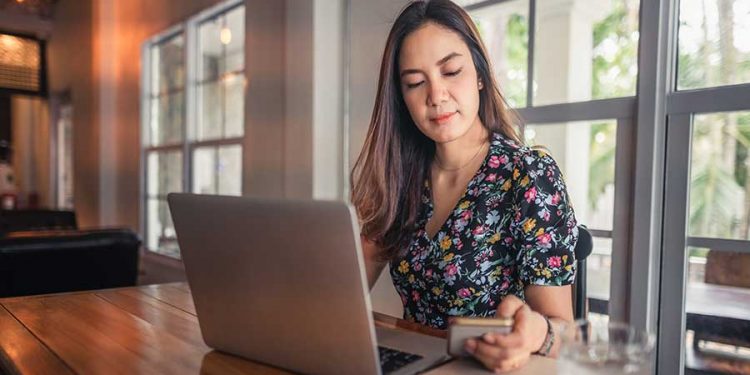 Ft. Lauderdale, Fla. – October 12, 2020 – Avoya Travel®, one of the travel industry's most innovative retail brands, combined its best-in-class data intelligence strategy with its technological expertise to design a new lead category within Avoya's exclusive Live Leads™ system called Avoya Smart Leads™. This new optional Live Lead™ source uses proprietary algorithms to identify and proactively alert an Independent Agency which of their past clients is the most likely to book a vacation next. Avoya's SaaS technology, Agent Power™, uses artificial intelligence to rank each past traveler in an Independent Agency's database based on a variety of factors, including previous travel history, booking patterns, and outstanding Future Travel Credits, and then pairs that information with the clients' recent engagement behavior with Avoya's multi-faceted marketing initiatives. Avoya Smart Leads are generated daily for each Independent Agency based on the agency's unique pool of sales opportunities and a travelers' most recent proactive marketing touch point, such as a clicked email or a recent website search.
Avoya Travel's Live Leads™ program is the first and only patented lead distribution system in the travel industry and Avoya Smart Leads are another enhancement to the award-winning program designed to create even more selling opportunities for the Avoya Network. Avoya Smart Leads assist Independent Agencies in the Avoya Network in optimizing their efforts, so their time is spent on the "right traveler at the right time" to best convert future sales. Since launching Avoya Smart Leads during the COVID-19 Pandemic, Independent Agencies in the Avoya Network have seen a significant boost in new sales from the Avoya Smart Leads program.
"Travel Sellers around the world have been in 'servicing' mode for months and are relying on new bookings now more than ever to ensure their continued success in the leisure travel business. New clients are hard to find in today's environment and many travel advisors are overwhelmed by where to start and how to market to their past client base. Using patented and proprietary algorithms, Avoya Smart Leads identify and prioritize selling opportunities with past clients making it easier than ever for Independent Agencies in the Avoya Network to amplify their sales potential and run their agencies even smarter," said Steve Hirshan, SVP of Sales at Avoya Travel. "Our aim is to help optimize the success of the Avoya Network by providing as many proprietary and competitive advantages as possible and we've already seen that those who choose to utilize our best-in-class marketing and data intelligence resources have a higher rate of conversion, which translates to more sales."
With the recent launch of its enhanced Marketing Resource Center™, Avoya has created an optional integrated system for Independent Agencies to execute marketing strategies that are designed to be synergistic with Avoya Smart Leads. Avoya's new technological advancements are streamlining the marketing process for Independent Agencies and offering them access to data intelligence that simplifies the process of finding potential business. Independent Agencies have an array of choices in how to start the conversation with an Avoya Smart Lead from encouraging a client to dream about their next vacation destination using one of the eye-catching marketing assets in the Marketing Resource Center to utilizing one of the many email marketing templates to engage a client who has an unused Future Travel Credit.
The Independent Agencies in the Avoya Network that have already started taking advantage of the optional Avoya Smart Leads program are seeing immensely successful results. "Avoya Smart Leads have provided my Independent Agency with a powerful resource for identifying past clients that are more likely to book now, essentially creating a new business pipeline for me to focus on during a time when sales are hard to come by," said Eva Henry, Owner of Around the World Travel, LLC, a Member of the Avoya Network. "By knowing which clients are most likely to re-book in the near future, I've been able to generate sales for my agency and was even able to double down on my efforts and turn some of the Avoya Smart Leads into group bookings for even more revenue!"
To learn more visit: www.AvoyaNetwork.com.
About Avoya Travel
Headquartered in Ft. Lauderdale, Florida, Avoya Travel® provides services to more than 1,000 Independent Agencies in the Avoya Network™. Avoya has a longstanding reputation for providing unmatched resources and services to thousands of companies including cruise lines, tour companies, resorts, and the Independent Agencies in the Avoya Network, one of the largest and most successful independent travel agency networks in the world. Family-owned, Avoya's Shared Success™ model is built on a foundation of Integrity and Professionalism™. Avoya has been an American Express Travel Representative for more than 30 years, and is one of their largest producers of cruises, tours, and vacations through its Network of Independent Agencies.
Some of the innovative services and resources offered by Avoya include optional marketing programs like Live Leads™, the first, the best, and only patented solution for offering new travelers exclusively to Independent Agencies in the Avoya Network; Avoya Smart Leads™; unparalleled agency business support services; fully integrated, proprietary, and patented SaaS technology, Agent Power™; award-winning professional development and education programs; American Express Travel benefits; Instant Commission™ and more.
Through Avoya's platform travelers worldwide can be connected to an elite network of independently owned and operated travel agencies and can enjoy exclusive discounts, amenities, and first-class customer service. Highly recognized and awarded by cruise lines, tour companies, resorts, and others, Avoya Travel has received numerous accolades, including being repeatedly named Travel Partner of the Year by Norwegian Cruise Line, Royal Caribbean, Celebrity Cruises, Carnival Cruises, American Express, Oceania Cruises, MSC Cruises, and more.
Travel agency owners, travel professionals and others interested in receiving the unmatched services, marketing, support, and technology needed to own and operate their own travel business should contact Avoya Travel at 800-521-2597 or visit www.AvoyaNetwork.com. Travelers interested in booking their next vacation with an expert Independent Agency in the Avoya Network should call 800-753-1463 or visit www.AvoyaTravel.com.