Nexion Travel Group Holds Group Travel Sales Summit in Cancun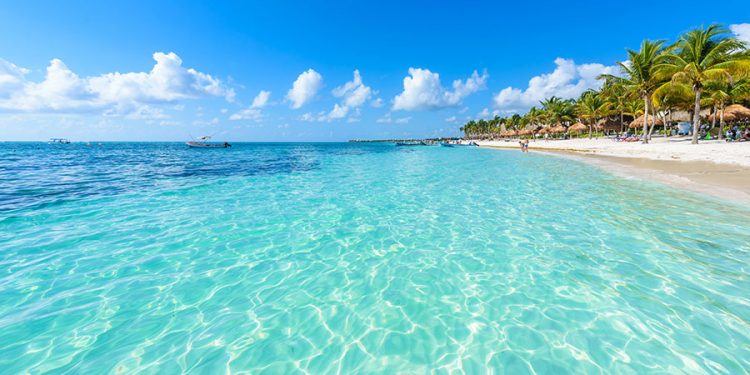 Event at Moon Palace first was Nexion's first large-scale live event in over a year
IRVING, TX (May 24, 2021) – Nexion Travel Group, the industry's premier host agency, held its Group Travel Sales Summit at Moon Palace Cancun, from April 11-14, 2021. This event represents the first time that Nexion has held a specialty event in person and outside the United States in over a year.
"During the COVID-19 pandemic, we have held only a few very small events in person," explained Heather Kindred, Senior Director of Business Development and Education at Nexion Travel Group. "All of our educational events moved to a virtual format. With the availability of vaccinations and better understanding of safety with COVID-19, we felt comfortable hosting a live event for our Group Travel Sales Summit. Moon Palace was a great partner in making sure that all attending this event had a safe, fun and educational time. Travel is on its way back, and what better way to demonstrate that than by having a group of travel advisors gathering together in person in a popular tourist destination?"
The Group Travel Sales Summit featured a keynote address by Stuart Lloyd Cohen, an internationally recognized expert on prospecting and selling to groups. He spoke to the travel advisors about the tools and skills needed to sell to groups and how to find the right type of groups for maximum profitability and increased efficiency in selling.
Attendees heard from group travel sales experts with preferred supplier partners, including: Palace Resorts, Delta Vacations, Apple Leisure Group Vacations, Norwegian Cruise Line, Sandals, AMResorts and Sandos. They were also given the chance to conduct site inspections at a number of properties in Cancun. Nexion Travel Group's Business Development and Education experts were on hand throughout the event to share their insights into selling to groups in the post-Covid era.
"Palace Resorts was thrilled to be the host of Nexion Travel Group's Travel Sales Summit at our signature property, Moon Palace Cancun. As travelers are eager to return to booking experiences, we know that using travel advisors, now more than ever, will be on the rise in helping guests' book with confidence, while navigating new travel guidelines. Palace Resorts as taken every step to follow the strictest protocols by implementing our Purely Palace cleanliness guidelines," said Frank Corzo, vice president of U.S. and Canada field sales for Palace Resorts. "We look forward to helping the industry move forward in a time where travelers are seeking experiences over material purchases."
"It was a pleasure to gather at Moon Palace Cancun to help our advisors become group aficionados," Kindred continued. "With their help, our attendees had a great time and arrived home safe, sound and with new skills to put to use." 
All travel professionals interested in learning how to succeed as a professional business owner, backed by Nexion Travel Group's many great benefits, are encouraged to call 800-747-6813 or email sales@nexion.com.
Nexion Travel Group
Nexion® Travel Group is a fully accredited host agency, offering membership to independent travel professionals since 1995. As part of Travel Leaders Group, Nexion Travel Group provides ticketing, operations and fulfillment support to independent travel professionals coupled with best-in-class tools, technology, marketing, education and support. Nexion Travel Group is the complete host agency for multi-agent agencies, corporate agencies, experienced agents and those new to the industry.