Dream Vacations, CruiseOne and Cruises Inc. "Lift and Shift" National Conference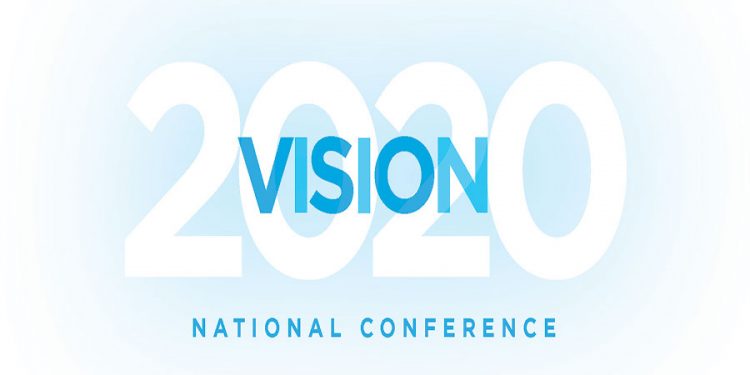 2020 Vision Conference will still be held during the same week November 9 – 12
Fort Lauderdale, Fla. (October 1, 2020) – CruiseOne®, Dream Vacations, and Cruises Inc.® announced that its 2020 National Conference will now be held virtually from November 9 – 12; it was originally scheduled to take place aboard Celebrity Apex during the same week. The decision to "Lift and Shift" was made to ensure that an exceptional conference onboard could still be delivered, and with so much uncertainty in the current environment, that wasn't feasible.
"Even though we cannot reunite in person for a fun-filled week of learning, networking and fun aboard the beautiful Celebrity Apex, our ultimate goal is to replicate the onboard conference experience virtually," said Drew Daly, senior vice president and general manager of Dream Vacations, CruiseOne and Cruises Inc. "What we are most excited about this year is that even more people will be able to attend and get a taste of what our National Conference is all about."
The Dream Vacations, CruiseOne and Cruises Inc. training program is nationally recognized, and its National Conference is lauded by travel industry suppliers as one of the most comprehensive in the industry. To add to its prestige, this year for the first-time ever conference attendees who have earned the distinction of Certified Travel Associate (CTA®), Certified Travel Counselor (CTC®) or Certified Travel Industry Executive (CTIE®) with The Travel Institute will earn the required 10 Continuing Education Units (CEUS) as part of their annual continued education.
The home-based travel agencies are no strangers to hosting virtual events as three of its five regional trainings were virtual this year. The CruiseOne, Dream Vacations, and Cruises Inc.  training and events team plans to elevate the Virtual Regional Training experience to the next level for National Conference by integrating even more interactive and engaging events. Just like onboard, attendees will have the opportunity to attend general sessions, workshops and networking mixers; meet one-on-one with industry executives and members of the headquarters team; and participate in online fundraising events for signature charity Make-A-Wish®.
"I was originally unable to attend National Conference, but after experiencing our Virtual Regional Trainings I am so excited to attend National Conference virtually and re-connect with all of my travel industry friends,"said Aggie Batista, Dream Vacations franchise owner and vacation specialist in Rockaway Park, N.Y. "The Dream Vacations headquarters team has gone above and beyond this year to keep our network's morale high and to make sure we are educated on the latest industry news and engaged with each other."
Using Celebrity Cruises' Lift & Shift policy, the 2021 National Conference will be held November 13 – 20, 2021, aboard Celebrity Apex.
Use the #2020VisionConference hashtag to follow the excitement leading up to the annual Dream Vacations, CruiseOne and Cruises Inc. conference.
For more information on joining these award-winning agencies, please visitwww.DreamVacationsFranchise.com to learn more about owning a Dream Vacations and CruiseOne travel franchise, and visit www.sellcruises.com to learn more about the Cruises Inc. host agency opportunity.
About Dream Vacations, CruiseOne® and Cruises Inc.® 
Dream Vacations, CruiseOne® and Cruises Inc.® are part of World Travel Holdings, the nation's largest cruise agency and award-winning leisure travel company. The Dream Vacations and CruiseOne franchise opportunities give entrepreneurs a choice in how they want to brand their travel business, and Cruises Inc. is an independent business opportunity. Both business models provide a work-from-home opportunity to those interested in selling all types of travel experiences whether it be a cruise, resort stay or land tour. With a mission of delivering a remarkable experience, travel agents with all three brands are given premium resources to plan and create a seamless vacation experience for the customer while offering the best value. For more information on Dream Vacations and CruiseOne, visit www.DreamVacationsFranchise.com, like the Facebook page www.facebook.com/DreamVacationsFranchise, follow on Twitter at @Dream_Franchise or watch its videos at www.youtube.com/DreamVacationsBusiness. For more information on Cruises Inc., visit www.SellCruises.com and become a fan on Facebook atwww.facebook.com/SellCruises.