Avoya Travel Concludes Part Two of Annual Conference and Wraps Up 2020 on High Note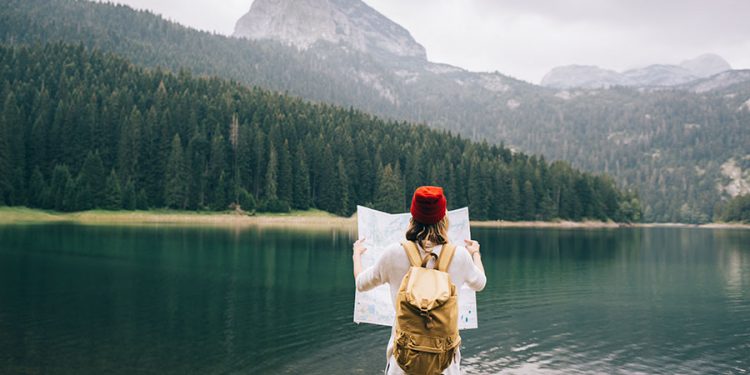 Avoya Looks to the Future and Gears Up for Return of Travel at Virtual Conference
Ft. Lauderdale, Fla. – December 07, 2020 – Avoya Travel®, one of the travel industry's most innovative brands, recently concluded Part Two of its annual Avoya Conference, marking the successful completion of the two-part virtual conference which spanned eight total days, October 19-22, 2020 and December 1-4, 2020. Avoya offered attendance to Part Two of the event to Independent Agencies in the Avoya Network™ at no cost to provide access to the important information shared at the conference to even more Independent Agencies to help them prepare for the resumption of leisure travel in 2021.
The extremely successful conference featured an optimistic tone throughout as industry executives from Avoya's preferred supplier partners detailed specific changes to their products in response to COVID-19 and how they plan to protect the health and safety of customers with new protocols once their companies resume service. The insightful General Sessions were presented by executives from across the travel industry including Oceania Cruises, Celebrity Cruises, Royal Caribbean International, Carnival Cruise Line, Globus family of brands, and many others.
The event's many networking opportunities were also hailed as some of the most valuable sessions on the agenda as Independent Agencies were able to interact with Avoya's supplier partners, fellow Independent Agencies, and Avoya's staff to build and strengthen collaborative relationships for the future. "My favorite part was the 'speed dating' with vendors and asking them questions, but I also loved meeting and connecting with other Independent Agencies. The small group supplier sessions were great to ask questions and hear other people ask questions I was thinking," said Robyn Jacobs, Owner of Orca Travel LLC, a Member of the Avoya Network. "We are all in this together and sometimes just putting a face to the name to know you are not alone is important. It was such a great event."
With preparation for the return of travel post-pandemic being a major theme of the event, Avoya also featured special segments on travel insurance, limiting liability, and risk management for businesses. Richard Aquino, Vice President, Head of Sales at Allianz Global Assistance hosted a Q&A session on the importance of offering travel insurance to customers and the ways in which COVID-19 has affected travel insurance policies. Ken Richie, an attorney at Holland & Knight, highlighted key steps Independent Agencies can take to limit their liability, avoid legal risks, and protect their businesses. Avoya has also offered access to expert legal and accounting assistance through the Avoya CARES program.
Avoya recently celebrated its position of continued strength in the travel industry at the Avoya Conference: Part One while Part Two focused more on what traveling will look like under the new health and safety protocols and the positive outlook for the future of travel. "The future of Avoya and leisure travel are very bright. We've all weathered this storm together over the last nine months and our virtual conferences were a perfect opportunity for the Avoya Network and Avoya's supplier partners to build collaborative relationships and share information on what a safe return to travel will look like in 2021," said Jeff Anderson, Co-President of Avoya Travel. "Travelers lost a year to check destinations off their bucket list and we anticipate surging demand. Very exciting times are ahead!"
The Avoya Conference: Part Two also featured the release of an Avoya Cookbook, a Trivia Night, and holiday-themed cocktail parties for all the attendees to socialize and celebrate being a part of the Avoya Family.
To learn more visit: www.AvoyaNetwork.com.
About Avoya Travel
Headquartered in Ft. Lauderdale, Florida, Avoya Travel® provides services to more than 1,000 Independent Agencies in the Avoya Network™. Avoya has a longstanding reputation for providing unmatched resources and services to thousands of companies including cruise lines, tour companies, resorts, and the Independent Agencies in the Avoya Network, one of the largest and most successful independent travel agency networks in the world. Family-owned, Avoya's Shared Success™ model is built on a foundation of Integrity and Professionalism™. Avoya has been an American Express Travel Representative for more than 30 years, and is one of their largest producers of cruises, tours, and vacations through its Network of Independent Agencies.
Some of the innovative services and resources offered by Avoya include optional marketing programs like Live Leads™, the first, the best, and only patented solution for offering new travelers exclusively to Independent Agencies in the Avoya Network; Avoya Smart Leads™; unparalleled agency business support services; fully integrated, proprietary, and patented SaaS technology, Agent Power™; award-winning professional development and education programs; American Express Travel benefits; Instant Commission™ and more.
Through Avoya's platform travelers worldwide can be connected to an elite network of independently owned and operated travel agencies and can enjoy exclusive discounts, amenities, and first-class customer service. Highly recognized and awarded by cruise lines, tour companies, resorts, and others, Avoya Travel has received numerous accolades, including being repeatedly named Travel Partner of the Year by Norwegian Cruise Line, Royal Caribbean, Celebrity Cruises, Carnival Cruises, American Express, Oceania Cruises, MSC Cruises, and more.
Travel agency owners, travel professionals and others interested in receiving the unmatched services, marketing, support, and technology needed to own and operate their own travel business should contact Avoya Travel at 800-521-2597 or visit www.AvoyaNetwork.com. Travelers interested in booking their next vacation with an expert Independent Agency in the Avoya Network should call 800-753-1463 or visit www.AvoyaTravel.com.