Five OTN Members named Top Specialists by Condé Nast Traveler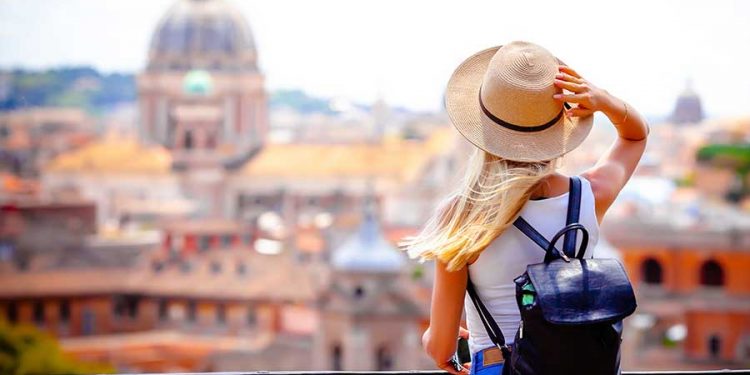 BOCA RATON, Fla. (April 6, 2021) – OASIS Travel Network, an award-winning host travel agency, is proud to share five of its members have been recognized among the top travel specialists for 2021 by Condé Nast Traveler. Those selected are chosen by the publication's editors, who sorted through and evaluated thousands of qualified travel professionals worldwide to pinpoint the leaders in the field.
OTN members who were selected are: Laurel Brunvoll of Unforgettable Trips; Sheila Cannon of Carefree Romantic Vacations, Inc.; Lauren Cardinale, CTA of Travel Design Co.; Debbi Claxton, CTA of Luxury Travel By Debbi, LLC; and Shelly Riedemann of Castaway Dream Travel.
Claxton said because she has a high-end luxury clientele base—many of whom subscribe to Condé Nast Traveler—she knew recognition from the publication would be well perceived and highly respected.
"My clients love seeing me thrive and succeed and be recognized for my efforts," said Claxton, whose specialty is the British Virgin Islands, St. Lucia, Italy, Greece and Hawaii. "I'm always thinking of ways to take my clients' experience to a different, higher level and offering and executing ideas they wouldn't think of themselves. No matter what they do or where they go, I want them to come back exclaiming, 'that was the BEST' or 'I had the time of my life!'"
Cannon applied to be recognized because she wanted to start 2021 off with something motivating that would energize her about helping her clients travel the world in a big way.
"This did the trick!" said Cannon, whose specialty is Tahiti, Fiji and Switzerland. "I strive to make my client trips stress-free, especially in this climate. I also reach out to management directly, introducing my clients and informing them of what they are celebrating, usually resulting in special treatment that other hotel guests may not receive."
For Cardinale, being invited to apply to be recognized was a mixed bag of emotions, as it was still the height of the pandemic. She notes she was still processing a lot of cancellations and trying to fight a losing battle.
"I decided there was no better way to refocus my energy as we make our way out of this than to be reminded of the service that I provide, which is always to make my clients' lives easier so they are free to create lifelong memories," said Cardinale, whose specialty is France. "The feedback I hear time and again from my clients is that they love that I am available to them 24/7 while they are traveling. I've been called their travel Google, personal travel assistant, concierge, etc. This service offers them a peace of mind, particularly internationally, where language barriers and time zones can be a challenge. I strive to make sure they are more than a confirmation number to our hotel and tour partners by communicating any special requests in advance of their stay. They are never alone when they travel with me."
Brunvoll has always dreamed of seeing her name on this prestigious list.
"I can make a client's trip better by providing travel inspiration plus handling all the logistics will ensure they can relax and just immerse themselves in the vacation experience," said Brunvoll, who specializes in French Polynesia, the Caribbean and Central Europe. "As the world opens up again slowly and in stages, it's more critical than ever to have a travel professional involved."
For Riedemann, being recognized is an opportunity to continue to reinforce the message of how travel advisors assist travelers with today's travel challenges on a much wider platform.
"Travel Advisors are your travel advocate, designer, eyes, ears and problem solver, and we have relationships with suppliers allowing for special amenities you wouldn't receive on your own," said Riedemann, who specializes in Florida travel. "We listen carefully to create a vacation experience you'll remember for all the right reasons."
For more information on OASIS Travel Network, visit www.oasistravelnetwork.com.  
About OASIS Travel Network:
OASIS Travel Network, formed in 2009, hosts more than 850 independent advisors located in all 50 states. OASIS Travel Network has received two Travel Weekly Magellan Awards and has won accolades from numerous cruise lines and tour operators and a proud member of Signature Travel Network. OASIS Travel Network is the only host agency offering complimentary ASTA membership when becoming a member. OASIS Travel Network offers its advisors a variety of options based upon their own business goals, including commission plans of up to 100%, and a suite of technology and marketing solutions either free or at substantial discounts. OASIS Travel Network is proud to have added over 400 new advisors to the travel industry with its award winning New2Travel program. For more information on OASIS Travel Network, visit www.oasistravelnetwork.com.