Travel Edge Partners with Intercontinental Hotel Group for Exclusive France Luxury Top Performers Trip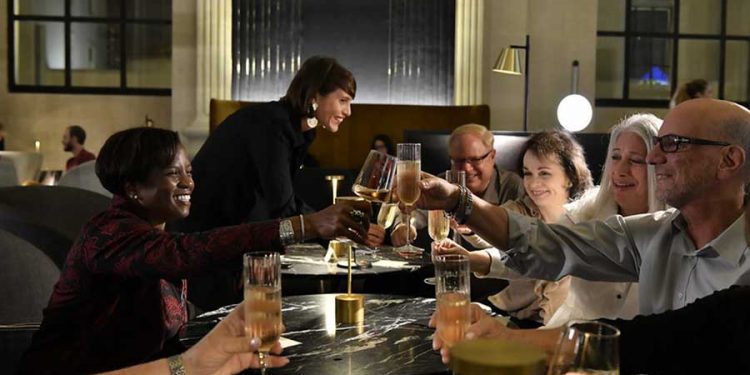 Travel Edge's Top Performers are being treated to an exclusive customized week touring around France, hosted by the InterContinental Hotel Group.
These four leading Advisors chose France from a curated list of exclusive experiences: Italy, Hawaii, the Caribbean, and Germany. Alongside a guest of their choosing, they were accompanied by Michael Johnson, Executive Vice President Travel Edge and Mary Kleen, Director of Advisor Relationships.
"Travel Edge celebrates the craft of the Luxury Travel Advisor; We wanted our Top Performers to have luxury experiences as unique as they are," said Michael Johnson, Executive Vice President Travel Edge. "The InterContinental Hotel Group was able to provide the most customized luxury experiences to our Travel Edge Advisors because of the intimate size of the group."
The week catered to Travel Advisors to familiarize themselves with new hotels, restaurants, and experiences in a multi-city trip: Bordeaux, Marseille, and Lyon. Travel Edge Advisors were treated to accommodations each night at an InterContinental Hotel Group property.
"Our Luxury Advisors have the privilege to see the world many times over," said Mary Kleen. "InterContinental Hotel Group was able to showcase to our Advisors a truly customized luxury experience normally reserved for the very elite. They were able to open doors to places few have ever seen – and now our Advisors can share with their clients."
In Bordeaux, Advisors indulged in a VIP dinner at Brasserie Gordon Ramsay; Followed by a sailing and seafood dinner on the Garonne. Marseille was the next stop, including a Vintage Car Tour by the seaside, lunch in Calanques National Park and dinner at the Chez Jeannot at Vallon des Auffes. Lyon was the final city, including a tour of a traditional village of the Beaujolais "Pierres Dorees" and boat tour of the Confluences districts with aperitifs.
Johnson shares that, "Celebrating our Luxury Advisors is one of my favourite parts of the role. Our new Top Performers program is tailored to each Advisor; Travel Edge is focused on customized individual care and support – our new Top Performers program is part of that DNA."