Avoya Travel Hosts Successful Avoya Mastermind Virtual Academy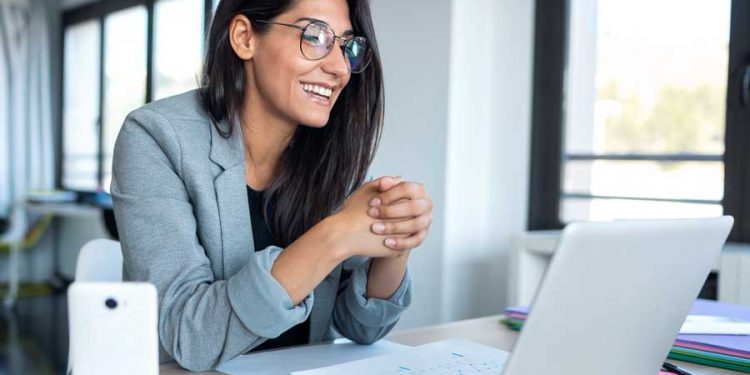 Avoya Mastermind Virtual Academy Highlights Best Practices to Achieve Business Growth Through Results-Driven Education
Ft. Lauderdale, Fla. – February 16, 2021 – Avoya Travel®, one of the travel industry's most innovative brands, recently concluded its Avoya Mastermind Virtual Success Academy™, which took place over the course of February 8-12, 2021. The highly anticipated event, which sold out the same day it was announced to the Avoya Network™, was extremely successful and focused on strengthening the long-term growth of Independent Agencies in the Avoya Network by providing optional education that encompassed both professional and personal development opportunities.
Avoya hosted its first virtual Avoya Mastermind Academy last year after pivoting several of its major events to a virtual format in 2020 due to the COVID-19 pandemic. "The Avoya Mastermind Success Academy was a fantastic opportunity exclusively for Independent Agencies in the Avoya Network to take advantage of optional interactive workshops and sales coaching in a virtual environment. These workshops were designed to facilitate personal, business, and sales growth," said Tammie Richie, Vice President of Network Engagement at Avoya Travel. "By learning Personality Selling, the ability to master adaptive communication skills, and understanding personalized selling languages, Independent Agencies can increase their overall success and profitability. We were thrilled that, by offering this Academy virtually, more Agencies were able to attend and benefit."
The Avoya Mastermind Success Academy featured interactive workshops and networking opportunities aimed at improving essential sales and communication skills that are even more important in today's constantly changing travel environment as agencies must be informed on travel suppliers' new health and safety protocols and travelers' varying questions about vaccines and travel requirements. These vital skills can be utilized together with Avoya's best-in-class marketing and data intelligence technology like Avoya's Marketing Resource Center™ and the Avoya Smart Leads™ program to increase Independent Agency sales and continue to offer world-class vacation planning services.
Independent Agencies in attendance found the educational and networking opportunities to be highly rewarding. "The Avoya Mastermind Academy sessions were exciting and informative. As a novice travel agency owner, I have so much to learn," said Nick Cron, Owner of Bowden-Cron Travel LLC, a Member of the Avoya Network. "The ideas and best practices offered by the Avoya Mastermind team and the more-experienced Independent Agencies helped me immeasurably."
The award-winning Avoya Mastermind Program™, created by Richie in 2011, is one of the many innovative services and optional resources offered to Independent Agencies in the Avoya Network. The Avoya Mastermind Program has helped participating Avoya Network Members close leads at a rate over 60% higher than non-participants and offers the educational and networking opportunities of Mastermind Academies throughout the year to help Independent Agencies drive business growth.
To learn more visit: www.AvoyaNetwork.com.
About Avoya Travel
Headquartered in Ft. Lauderdale, Florida, Avoya Travel® provides services to more than 1,000 Independent Agencies in the Avoya Network™. Avoya has a longstanding reputation for providing unmatched resources and services to thousands of companies including cruise lines, tour companies, resorts, and the Independent Agencies in the Avoya Network, one of the largest and most successful independent travel agency networks in the world. Family-owned, Avoya's Shared Success™ model is built on a foundation of Integrity and Professionalism™. Avoya has been an American Express Travel Representative for more than 30 years, and is one of their largest producers of cruises, tours, and vacations through its Network of Independent Agencies.
Some of the innovative services and resources offered by Avoya include optional marketing programs like Live Leads™, the first, the best, and only patented solution for offering new travelers exclusively to Independent Agencies in the Avoya Network; unparalleled agency business support services; fully integrated, proprietary, and patented SaaS technology, Agent Power™; award-winning professional development and education programs; American Express Travel benefits; Instant Commission™ and more.
Through Avoya's platform travelers worldwide can be connected to an elite network of independently owned and operated travel agencies and can enjoy exclusive discounts, amenities, and first-class customer service. Highly recognized and awarded by cruise lines, tour companies, resorts, and others, Avoya Travel has received numerous accolades, including being repeatedly named Travel Partner of the Year by Norwegian Cruise Line, Royal Caribbean, Celebrity Cruises, Carnival Cruises, American Express, Oceania Cruises, MSC Cruises, and more.
Travel agency owners, travel professionals and others interested in receiving the unmatched services, marketing, support, and technology needed to own and operate their own travel business should contact Avoya Travel at 800-521-2597 or visit www.AvoyaNetwork.com. Travelers interested in booking their next vacation with an expert Independent Agency in the Avoya Network should call 800-753-1463 or visit www.AvoyaTravel.com.