Industry's Leading "How To" for Home Based Agents Gets a Refresh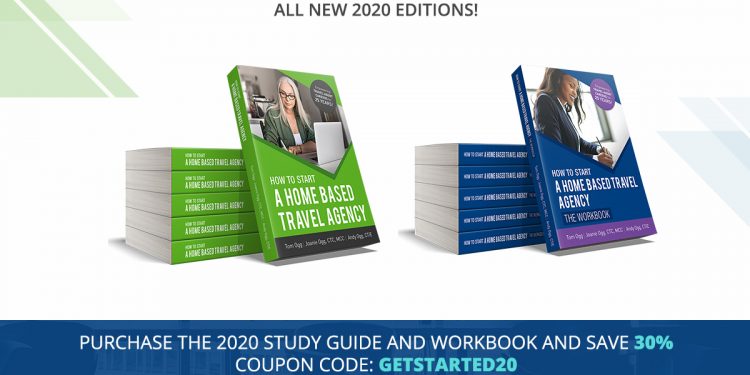 "How to Start a Home Based Travel Agency" Study Guide and Workbook Completely Updated & Redesigned
February 25th, 2020 (San Diego, CA) – The travel agency community is officially larger in the home-based market than in brick and mortar, and the industry continues to evolve. To better reflect that market and the dynamic opportunities available today, leading experts Joanie, Tom and Andy Ogg are proud to share the new release 2020 Edition of "How to Start a Home Based Travel Agency – Study Guide" and the "How to Start a Home Based Travel Agency – Workbook."
Tens of thousands of successful home-based travel agency businesses have used these guides to launch and advance their entities, and now each publication has received a complete makeover in the design and content. "The changes in technology and an ever evolving travel industry mandate the need to keep these books current and fresh. Enabling travel professionals with up-to-date and relative content is our goal," said Tom Ogg, Author and Co-Owner of the Ogg Marketing Group.
Newly created cover art adds an attractive touch to these great resources. Inside the book and corresponding workbook, travel professionals find updated information, completely re-written for 2020.
"There is so much to learn as an entrepreneur in the travel industry. It's not just about booking travel. It's also about launching your own business and setting it up for success. That is why "How to Start a Home Based Travel Agency" is such a critical resource for those new to the industry, or making a move to an independent contractor status. It is filled with practical tips and real-world advice that can be applied immediately.
The industry's training and credentialing organization, The Travel Institute, considers these books required reading. "We value this textbook so highly that we include it in our entry level program curriculum, the TRIPKit," said Guida Botelho, CTIE – Director of Education for The Travel Institute.
The "How to Start a Home Based Travel Agency" book was first published in 1994 by Tom and Joanie Ogg and was controversial to say the least. "During an era where storefront travel agencies were the norm, Tom and I ventured off the beaten path to share information and help entrepreneurs who wanted to work from home using technology as well as other tools and resources," said Joanie Ogg, CTC, MCC Author and Co-Owner of the Ogg Marketing Group. Over the past 25 years, the "How to Start a Home Based Travel Agency" title has received over 10 revisions, leading to this latest 2020 Edition.
Today, however, the industry's leading research arm, Phocuswright, has reported that home-based sellers are now more than 51% of the industry and many of those businesses are multi-million operations with dozens of IC's and a complex structure. The potential for growth in a home-based travel business is now significant and demand for information is quite high.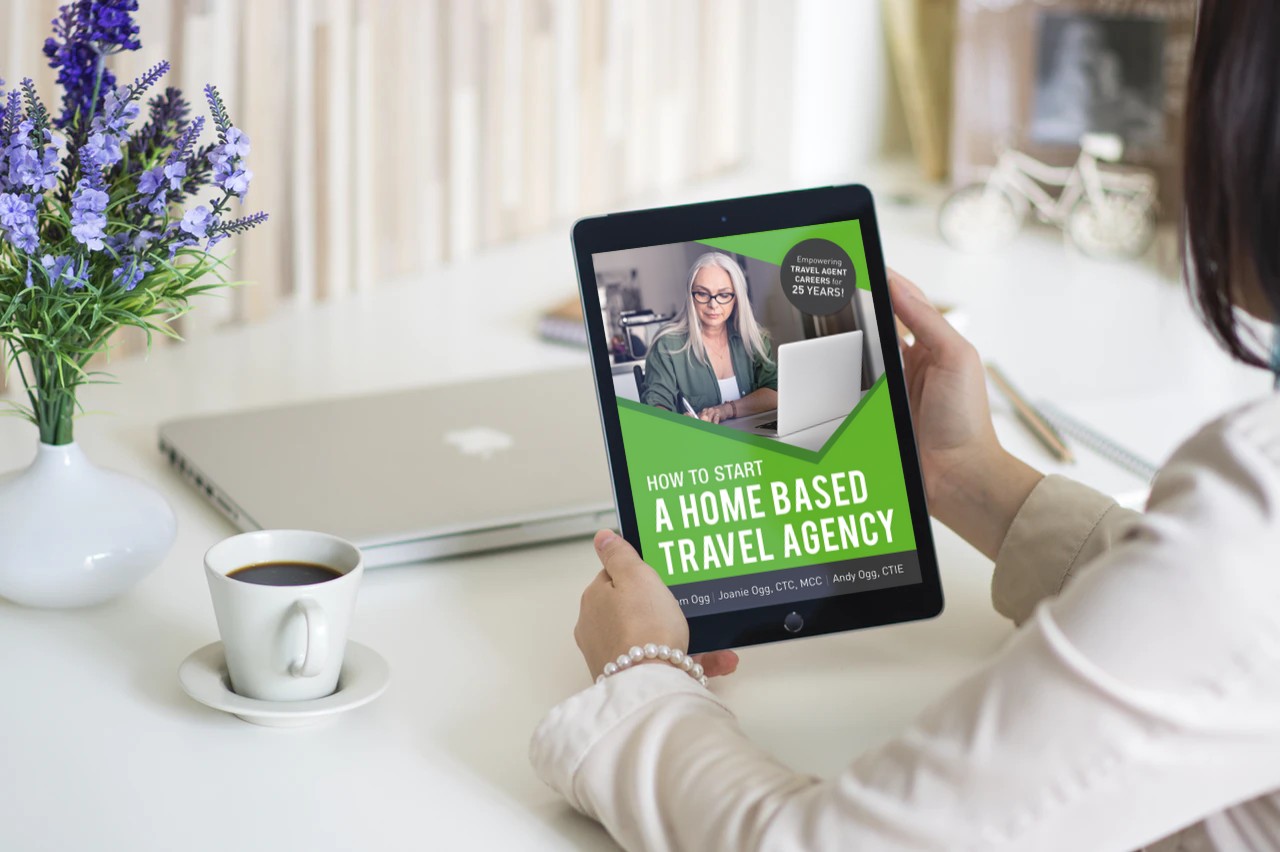 In addition to the Study Guide, the Workbook has also been completely updated to reflect the new content. With thought provoking questions and insights, the Workbook not only continues the educational process, but also inspires the process for the reader to begin their journey into critically thinking as a Travel Professional in 2020.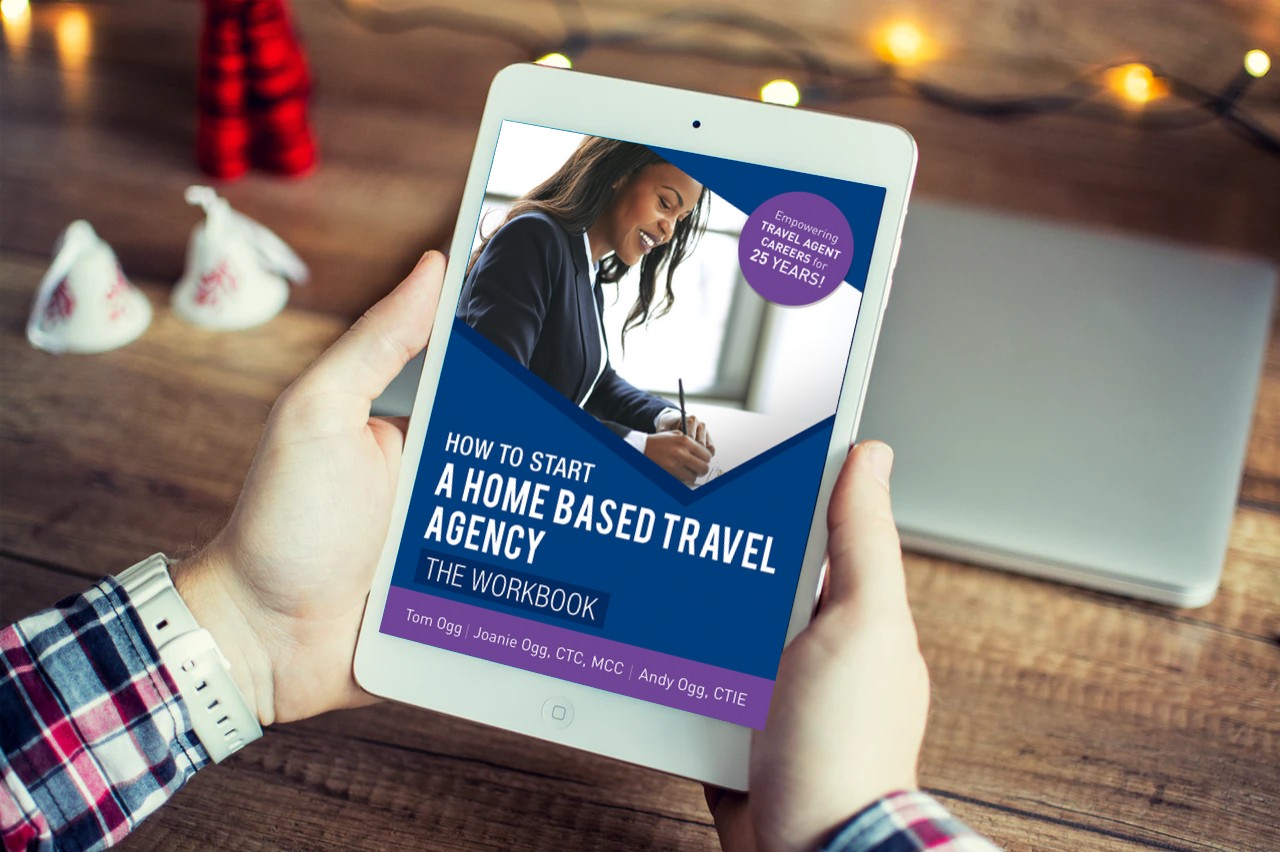 "We are thrilled with the final outcome with these two offerings and thoroughly look forward to the success they continue to bring new-to-travel individuals who enjoy them. We have seen a huge upswing in interest in our resources, articles and books in this segment and are very excited to see the effects that this trend will have in the industry." said Andy Ogg, CTIE and Co-Owner.
"For 25 years "How to Start a Home Based Travel Agency" has taught tens of thousands of agents how to start their business. The 2020 edition of the book shares secrets and opportunities any agent starting in our industry can use for rapid success," said Tom Ogg.
For a limited time, Ogg Marketing Group is extending a special 30% discount to those who purchase the new "How to Start a Home Based Travel Agency – Study Guide" and "How to Start a Home Based Travel Agency – The Workbook" titles. To take advantage of the offer, use Coupon Code: GetStarted20 on the https://homebasedtravelagent.com website.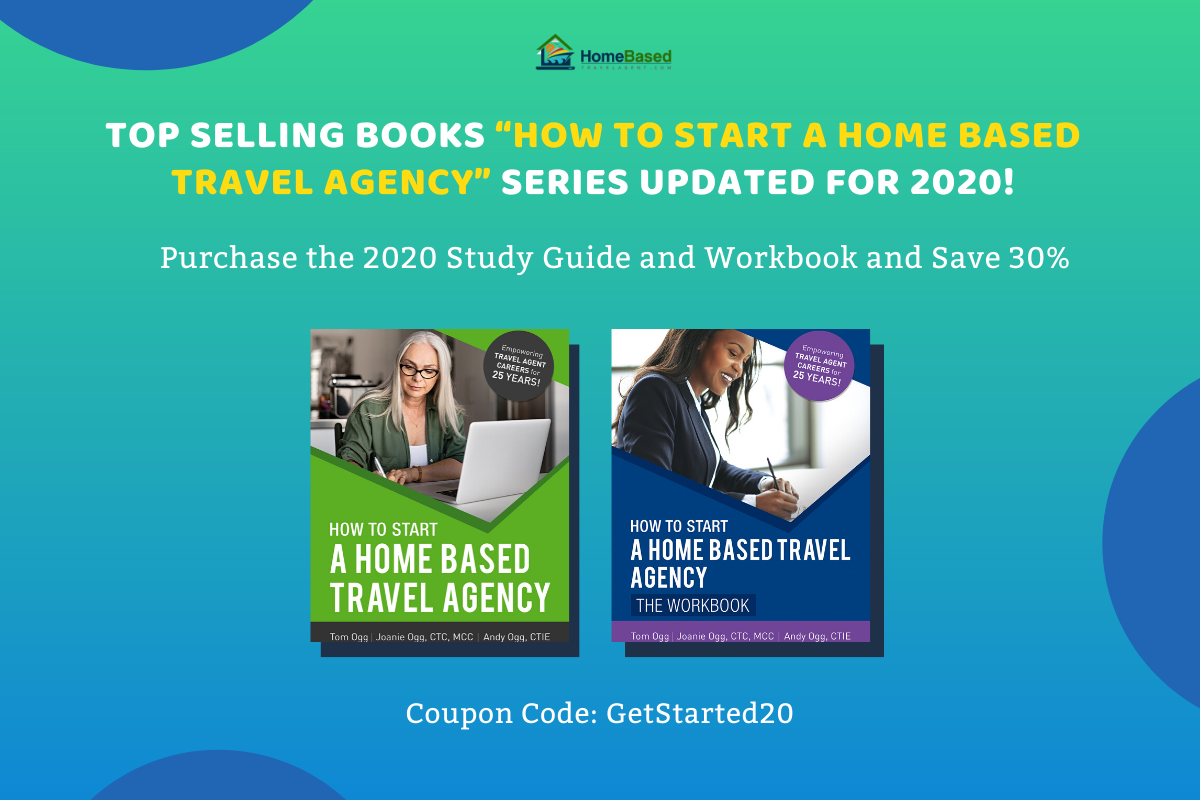 About the Ogg Family:
The family business and is owned and operated by Tom Ogg, Joanie Ogg, CTC, MCC, and Andy Ogg, CTIE. On top of resourceful books for Travel Professionals, the Ogg family also owns and operates:
FindaHostTravelAgency.com
The premier platform to connect Travel Professionals to the Host Travel Agency that fits their needs. On top of 16 filters to narrow the search, FindaHostTravelAgency.com holds over 2,050 reviews from vetted Travel Professionals regarding listed Host Travel Agencies.
TravelProfessionalNEWS.com
A monthly Digital Magazine delivered right to a Travel Professional's inbox. With informative and helpful articles each month, this publication is a tool to assist in growing a Travel Professional's business. On top of the Digital Magazine, TravelProfessionalNEWS.com offers the latest news and happenings in the Travel Industry in an easy to navigate and enjoyable experience.
HomeBasedTravelAgent.com
Since 1988 this has been an invaluable resource with extensive information for new agents wanting to enter the industry. The Ogg's latest books are considered "must reads" for many home based travel agents. They are used by many colleges and universities as texts and are included in the Travel Institute's TRIPKit for new agents.
TravelProfessionalCommunity.com
A Social engagement community for established Travel Professionals only. With over 15,300 vetted Travel Professional members, this Social Community is the "Go To" site for support, networking, and information. It's FUN and FREE for Travel Professionals to join and begin engaging with colleagues from around the globe.