Avoya Travel Celebrates Largest Single Day of Sales in Company History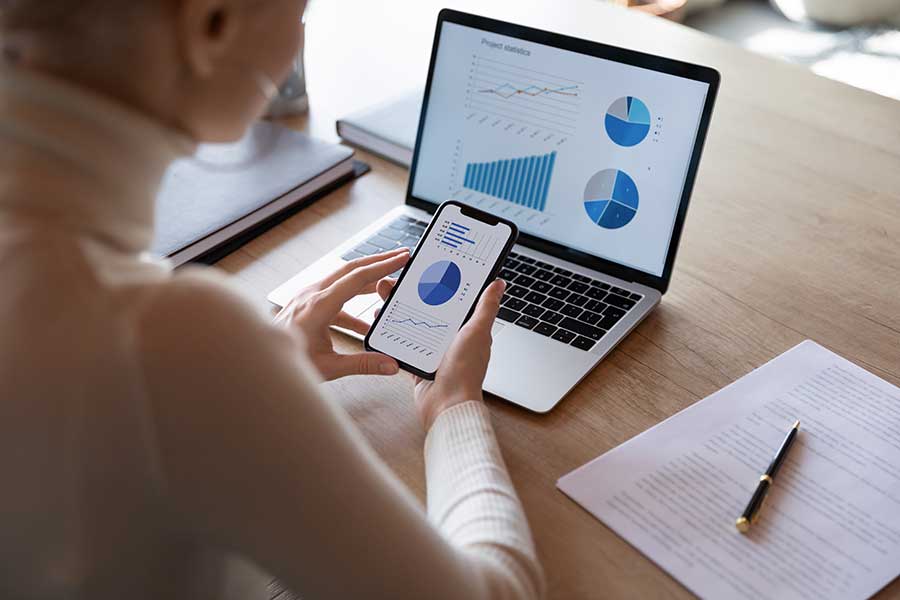 Avoya Marks the Return of Travel with Record-Setting Sales Day
Ft. Lauderdale, Fla. – June 03, 2021 – Avoya Travel®, one of the travel industry's most innovative brands, just announced that June 1, 2021 was the largest single day of sales in the company's long history. The record-breaking day was highlighted by a 21% increase in sales volume compared to Avoya's previous benchmark set in May of 2019. This extraordinary sales day follows an incredibly successful May 2021 that featured a continuation of Avoya's "Vacations to Take Now" campaign focused on travel in 2021, and a "Memorial Day Sale" encouraging travelers to book now for 2022 and 2023 while space is still available and early booking promotions are being offered.
While the majority of booked sales depart in 2022 and beyond, 36% of the sales for vacations booked on June 1 depart in 2021, signaling a strong acceleration in demand for last-minute travel this year as the industry looks to rebound after the COVID-19 pandemic. Destination-wise, Europe accounted for over 45% of the sales, followed by the Caribbean, and U.S. travel. U.S. travel doubled over 2019 for same day sales while exotics and Africa were up over 200% showcasing the different mindset of travelers booking today – some still want to stay close to home while others have saved up and want to cross off a "bucket list" trip like an African safari. Luxury and upper premium brands were the largest share of sales on June 1 and escorted tours also saw significant gains over previous months, and more notably, over 2019.
Avoya sees the historic milestone as an extremely positive indication of the recovery of leisure travel. "It's been incredibly encouraging to see the rebuild of leisure travel in recent months and to have our highest sales day in company history happen during the COVID-19 pandemic is astounding," said Jeff Anderson, Co-President of Avoya Travel. "We are thankful for our loyal travelers and proud of the resiliency of the Independent Agencies in the Avoya Network and grateful for our Preferred Partners, all of whom have supported Avoya during these challenging times. We have been passionate about continuing to innovate, being nimble and operating in a 'start-up' fashion, and looking at the last 14 months of the pandemic as an opportunity to have constraint drive innovation. We couldn't be more pleased that not only has our focus worked to move us through a worldwide crisis, but we're coming out the other side with record-breaking results, and June 1 is just the beginning."
Avoya previously reported a substantial lift in sales volume throughout the first quarter of 2021 including sales patterns that exceeded 2019 levels by several different metrics. With cruise lines set to resume operations from U.S. ports as early as June and COVID-19 restrictions loosening across the United States and around the world, Avoya expects to see the pent-up demand for travel continue to reflect in future vacation sales. In early 2021 Avoya was forecasting a full recovery to pre-pandemic revenue levels in the fourth quarter of 2022, however with the continued increase in demand and positive sales trends, those expectations have been moved up to the second quarter of 2022.
To learn more visit: www.AvoyaNetwork.com.
About Avoya Travel
Headquartered in Ft. Lauderdale, Florida, Avoya Travel® provides services to more than 1,000 Independent Agencies in the Avoya Network™. Avoya has a longstanding reputation for providing unmatched resources and services to thousands of companies including cruise lines, tour companies, resorts, and the Independent Agencies in the Avoya Network, one of the largest and most successful independent travel agency networks in the world. Family-owned, Avoya's Shared Success™ model is built on a foundation of Integrity and Professionalism™. Avoya has been an American Express Travel Representative for more than 30 years, and is one of their largest producers of cruises, tours, and vacations through its Network of Independent Agencies.
Some of the innovative services and resources offered by Avoya include optional marketing programs like Live Leads™, the first, the best, and only patented solution for offering new travelers exclusively to Independent Agencies in the Avoya Network; unparalleled agency business support services; fully integrated, proprietary, and patented SaaS technology, Agent Power™; award-winning professional development and education programs; American Express Travel benefits; Instant Commission™ and more.
Through Avoya's platform travelers worldwide can be connected to an elite network of independently owned and operated travel agencies and can enjoy exclusive discounts, amenities, and first-class customer service. Highly recognized and awarded by cruise lines, tour companies, resorts, and others, Avoya Travel has received numerous accolades, including being repeatedly named Travel Partner of the Year by Norwegian Cruise Line, Royal Caribbean, Celebrity Cruises, Carnival Cruises, American Express, Oceania Cruises, MSC Cruises, and more.
Travel agency owners, travel professionals and others interested in receiving the unmatched services, marketing, support, and technology needed to own and operate their own travel business should contact Avoya Travel at 800-521-2597 or visit www.AvoyaNetwork.com. Travelers interested in booking their next vacation with an expert Independent Agency in the Avoya Network should call 800-753-1463 or visit www.AvoyaTravel.com.