Avoya Travel Independent Agency Owner Honored By American Express Travel As A Top Performer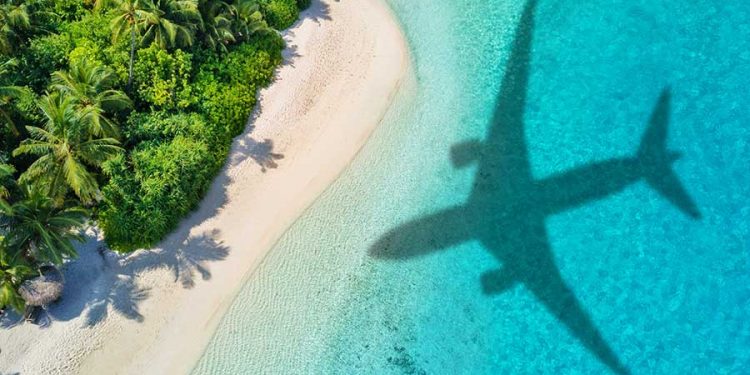 Avoya Travel Celebrates Cindy Locke, Co-Owner of Seize the Seas LLC, for Top Sales and Customer Service Award
Ft. Lauderdale, Fla. – June 10, 2021 – Avoya Travel®, one of the travel industry's most innovative brands, today announced that Cindy Locke, co-owner of Seize the Seas LLC, an Independent Agency in the Avoya Travel Network, was named a 2021 Pacesetter by American Express Travel. Previously recognized by American Express Travel as their Agency of the Year, Avoya Travel nominated Locke from among more than 1,000 Independent Agencies in the Avoya Network for the prestigious recognition. This is the fourth time Locke has received the Pacesetter award.
American Express Travel Pacesetters are selected based on their exceptional customer service, sales performance, involvement in the travel agent community, and commitment to delivering extraordinary travel experiences.
Locke co-owns and operates her own independent travel agency, Seize the Seas LLC, in partnership with her husband David Locke. Seize the Seas is the highest-producing Independent Agency in the Avoya Network and has been a member of the Avoya Network for more than 16 years. In that time, Seize the Seas has earned numerous awards and accolades for remarkable sales expertise and best-in-class customer service, including being named to Avoya's highly esteemed Chairman's Club™ each year since the honor's inception. Locke has also been recognized as a top producer for Oceania Cruises, Regent Seven Seas Cruises, and Crystal Cruises.
A consummate professional, Locke has built her successful business by delivering outstanding service and vacation experiences to customers, with a specific focus on luxury and upper-premium cruises as well as escorted tours and luxury expedition cruises. Locke continues to grow her expertise through continual education and personal experiences with the products she sells, having traveled on more than 75 vacations and nine Europe river cruises, guaranteeing that her clients are receiving world-class service and first-hand knowledge.
"Cindy Locke is a skilled and knowledgeable travel professional with a long history of success, and extremely deserving of this recognition," said Steve Hirshan, Senior Vice President of Sales at Avoya Travel. "Cindy goes above and beyond for each of her customers, creating remarkable vacation experiences and providing first-class customer service for every traveler she works with. We are grateful to have Cindy and David's Independent Agency, Seize the Seas LLC, in the Avoya Travel Network and very proud of her for this accomplishment."
"It is an honor to be recognized as an American Express Travel Pacesetter for the fourth time," said Locke. "I am dedicated to creating unforgettable vacation experiences for each traveler I service and building personal relationships with my clients to ensure I'm crafting a vacation experience that is perfectly tailored to each individual customer's needs. Avoya Travel has been instrumental in supporting me and my Independent Agency over the years to help deliver superior customer service and the best value to each traveler."
Seize the Seas is an Independent Agency in the Avoya Travel Network. Travelers interested in booking their next trip with Cindy Locke can call her toll-free at 800-706-0310 or visit www.AvoyaTravel.com/IA/CindyLocke. Professional sellers of travel interested in growing their business by affiliating with Avoya should call 800-521-2597 or visit www.AvoyaNetwork.com.
About Avoya Travel
Headquartered in Ft. Lauderdale, Florida, Avoya Travel® provides services to more than 1,000 Independent Agencies in the Avoya Network™. Avoya has a longstanding reputation for providing unmatched resources and services to thousands of companies including cruise lines, tour companies, resorts, and the Independent Agencies in the Avoya Network, one of the largest and most successful independent travel agency networks in the world. Family-owned, Avoya's Shared Success™ model is built on a foundation of Integrity and Professionalism™. Avoya has been an American Express Travel Representative for more than 30 years, and is one of their largest producers of cruises, tours, and vacations through its Network of Independent Agencies.
Some of the innovative services and resources offered by Avoya include optional marketing programs like Live Leads™, the first, the best, and only patented solution for offering new travelers exclusively to Independent Agencies in the Avoya Network; unparalleled agency business support services; fully integrated, proprietary, and patented SaaS technology, Agent Power™; award-winning professional development and education programs; American Express Travel benefits; Instant Commission™ and more.
Through Avoya's platform travelers worldwide can be connected to an elite network of independently owned and operated travel agencies and can enjoy exclusive discounts, amenities, and first-class customer service. Highly recognized and awarded by cruise lines, tour companies, resorts, and others, Avoya Travel has received numerous accolades, including being repeatedly named Travel Partner of the Year by Norwegian Cruise Line, Royal Caribbean, Celebrity Cruises, Carnival Cruises, American Express, Oceania Cruises, MSC Cruises, and more.
Travel agency owners, travel professionals and others interested in receiving the unmatched services, marketing, support, and technology needed to own and operate their own travel business should contact Avoya Travel at 800-521-2597 or visit www.AvoyaNetwork.com. Travelers interested in booking their next vacation with an expert Independent Agency in the Avoya Network should call 800-753-1463 or visit www.AvoyaTravel.com.