95% of People Want to Travel Within Next 15 Months According to Vacation Survey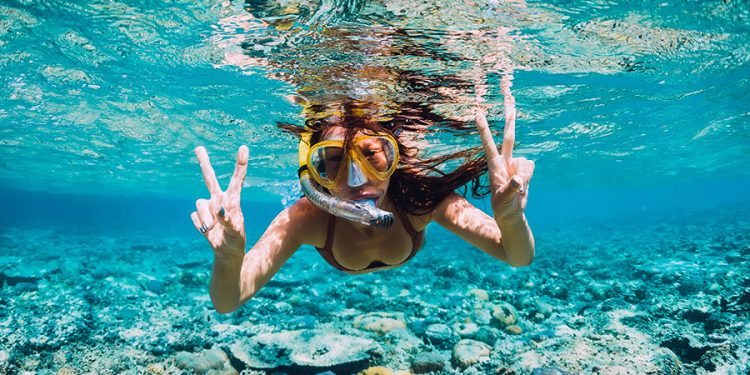 1,500 people surveyed across the United States from July to August 2020
Fort Lauderdale, Fla. (October 21, 2020) – The recent Vacation Survey conducted by home-based travel agencies Dream Vacations, CruiseOne® and Cruises Inc.® revealed that there is an incredible pent up demand for travel with nearly 95 percent of those surveyed planning on taking a vacation in 2020 or 2021. Approximately 1,500 people participated in the survey which took place in July and August 2020.
"As leaders in the travel agent industry, it is important to have our pulse on consumer trends enabling us to better serve our clients in this relationship-focused industry," said Drew Daly, senior vice president and general manager of Dream Vacations, CruiseOne and Cruises Inc. "COVID-19 has impacted many industries and the travel industry is no exception. We conducted this survey to gain a better understanding of how consumers plan to take vacations going forward, so we can provide our network of home-based travel agents with sales and marketing resources that speak to consumers' desires."
Key findings of people surveyed include:
95% want to take a vacation in 2020 or 2021
60% feel confident with the enhanced health and safety protocols proposed by the cruise lines
70% know and trust the value a travel agent provides
78% realize that travel agents provide additional exclusive perks in addition to the promotions offered by cruise lines and resorts
50% will go on a cruise for their next vacation, 18% will stay at a resort, and the remaining 32 percent have other plans
37% hope to go to the Caribbean; 21% plan on staying in the U.S.; and 15% are going to Europe for their next vacation, while the remaining 27% selected different destinations.
"As a travel agent whose business has been incredibly impacted by the COVID-19 pandemic, it was critical to know what the feelings were from our travel family in order to be responsive to their needs," said Elizabeth Dominguez, Dream Vacations franchise owner and vacation specialist in Fernandina Beach, Fla. "This survey is another example of how Dream Vacations, CruiseOne and Cruises Inc. is a leader in travel and helps us as agents keep current and shine. It allowed me to craft personal outreach to my clients to remind them that I am here to help them make their current vacation dreams a reality once more. I may have even gained a new client!"
To learn more about joining the travel agency network that cares more about its franchise owners and independent vacation specialists, please visit www.dreamvacationsfranchise.com for information about Dream Vacations/CruiseOne, and visit www.sellcruises.com to learn more about the Cruises Inc. business opportunity.
About Dream Vacations, CruiseOne® and Cruises Inc.® 
Dream Vacations, CruiseOne® and Cruises Inc.® are part of World Travel Holdings, the nation's largest cruise agency and award-winning leisure travel company. The Dream Vacations and CruiseOne franchise opportunities give entrepreneurs a choice in how they want to brand their travel business, and Cruises Inc. is an independent business opportunity. Both business models provide a work-from-home opportunity to those interested in selling all types of travel experiences whether it be a cruise, resort stay or land tour. With a mission of delivering a remarkable experience, travel agents with all three brands are given premium resources to plan and create a seamless vacation experience for the customer while offering the best value. For more information on Dream Vacations and CruiseOne, visitwww.DreamVacationsFranchise.com, like the Facebook pagewww.facebook.com/DreamVacationsFranchise, follow on Twitter at @Dream_Franchise or watch its videos at www.youtube.com/DreamVacationsBusiness. For more information on Cruises Inc., visit www.SellCruises.com and become a fan on Facebook at www.facebook.com/SellCruises.