Nexion Travel Group Announces Top 2019 Supplier Partners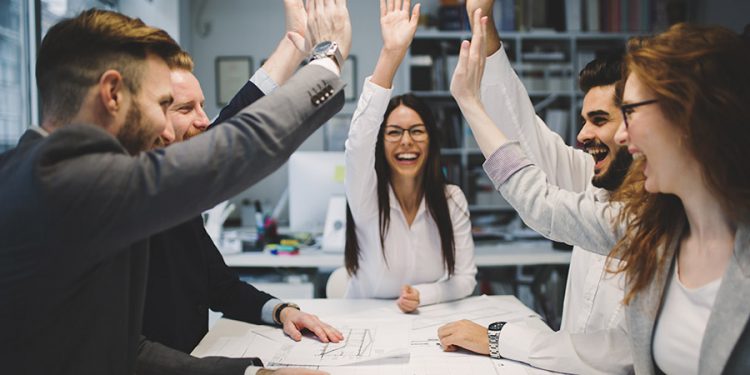 AmaWaterways honored as Best Overall Supplier Partner of the Year
IRVING, TX (September 16, 2019)–Nexion Travel Group, the leading host agency for travel professionals, has announced its 2019 Supplier Partners of the Year, chosen by Nexion Travel Group members across the United States and Canada. Members voted in over 21 categories. This year, AmaWaterways was announced as the Best Overall Supplier Partner for 2019, as well as winning Best River Cruise Line.
"These awards are chosen by those who work most closely with our supplier partners on a day-to-day basis —our travel advisor members," said Jackie Friedman, CTC, CTIE, President of Nexion Travel Group. "This is an opportunity to recognize those suppliers who are truly exceptional in partnering with our members and ensuring their clients enjoy an outstanding travel experience. We tremendously value their support, consistent product delivery and professionalism and take great pleasure in recognizing their efforts."
The following suppliers were recognized during CoNexion 2019, Nexion Travel Group's annual conference, held recently at Universal Orlando:
Best Overall Supplier –AmaWaterways
Best Contemporary Cruise Line –Royal Caribbean International
Best Premium Cruise Line –Celebrity Cruises
Best Luxury Cruise Line –Regent Seven Seas Cruises
Best River Cruise Line –AmaWaterways
Best Package Tour Operator –GOGO Vacations
Best Escorted Tour Operator –Globus family of brands
Best Luxury Tour Operator –Tauck
Best Specialty Supplier –Universal Parks & Resorts Vacations
Best Rail Supplier –Rocky Mountaineer
Best Domestic Airline –Delta Air Lines
Best International Airline –United Airlines
Best Ground Transportation Supplier –Enterprise Holdings
Best Travel Insurance Supplier –Travel Insured International
Best Hotel Supplier –IHG
Best Technology/Booking Tool –Vax VacationAccess
Best Travel Advisor Education Program –Princess Cruises
Marketing Supplier Partner of the Year – Norwegian Cruise Line
Best Supplier Business Development Manager –Alicia Steuart, Carnival Cruise Line
Best Overall Canadian Supplier –Air Canada Vacations
Nexion Travel Group members also voted on the travel supplier who went above and beyond over the course of the year in providing support in one or more of the following categories: relief for hurricanes or other natural disasters, poverty, sustainable tourism, cultural heritage preservation and other philanthropic initiatives. Royal Caribbean International was named the 2019 Supplier Humanitarian of Year.
"Nexion Travel Group is grateful to our suppliers for their partnership, and their investment in our members. Congratulations to the 2019 Supplier Partners of the Year!" said Friedman.
All travel professionals interested in learning how to succeed as a professional business owner, backed by Nexion Travel Group's many great benefits, are encouraged to call 800-747-6813 or email sales@nexion.com.
Nexion Travel Group
Nexion®Travel Group is a fully accredited host agency, offering membership to independent travel professionals since 1995. As part of Travel Leaders Group, Nexion Travel Group provides ticketing, operations and fulfillment support to independent travel professionals coupled with best-in-class tools, technology, marketing, education and support. Nexion Travel Group is the complete host agency for multi-agent agencies, corporate agencies, experienced agents and those new to the industry. Travelers also have access to The Travel Collection by Travel Leaders Group, a selection of travel offers and discounts available at no additional cost to holders of select American Express® cards.  For more information visit www.TheTravelCollection.com.