Oasis Travel Network Inducted Into Apple Leisure Group Vacations' Elite 500 Club Program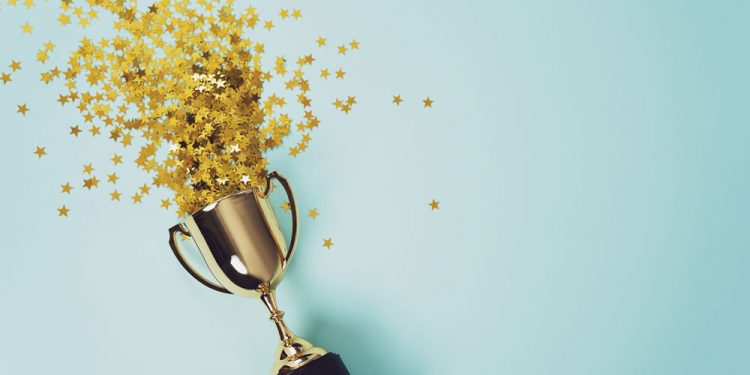 Award-Winning Host Agency Recognized as a Top Supporter and Producer of Apple Leisure Group Vacations Brands for 2020
Boca Raton, FL (February 24, 2020) – OASIS Travel Network – an award-winning host travel agency and the independent contractor division of Smart Travel Group – today announced its induction into Apple Leisure Group Vacations' (ALGV) 2020 Elite 500 Club Program, which recognizes the top supporters and producers of ALGV brands including Funjet Vacations, Southwest Vacations, Blue Sky Tours, and United Vacations. This honor comes on the heels of the host agency's tenth annual conference, where it celebrated a decade of success in the industry, making a precedent for a successful 2020!
"We are honored to receive this special award from Apple Leisure Group Vacations for the 6th consecutive year!" said Kelly Bergin (pictured left), president of OASIS Travel Network. "The supplier relationships that we have built allow us to offer a unique suite of products to our agents, which sets us apart from other host agencies, and we look forward to continued success with ALGV in 2020 and beyond!"
As an expert in the extensive offerings of Funjet Vacations, Southwest Vacations, Blue Sky Tours, and United Vacations, OASIS Travel Network has access to the best values at top hotels and resorts across the U.S., Mexico, Hawaii and the Caribbean. The host agency also has access to the latest industry technology, allowing its agents to customize and personalize vacations based on the preferences of their clients, creating a truly unique and meaningful experience.
OASIS Travel Network's induction into the Elite 500 Club Program serves as a testament to its ability to provide customers with exceptional service and expertise throughout their vacation experience.
"Travel agencies and professionals in the 500 Club have experienced the world's best destinations and resorts and are ready to share that knowledge, booking one-of-a-kind vacations for their clients. These expert agents have proven that they deliver outstanding value and exceed their clients' expectations. Their experience and ability to effectively work with clients to make vacation dreams a reality make them assets to the travel industry and their local communities," said Jacki Marks, executive vice president, trade sales and engagement, vacations for Apple Leisure Group.
About OASIS Travel Network:
OASIS Travel Network is the independent contractor division of Smart Travel Group, a full-service retail travel agency. The host agency encompasses ten full-time employees and 850+ independent contractors across the country who sell cruises, escorted tours, land packages, air, and more. A proud member of the Signature Travel Network, OASIS Travel Network has become a leading host agency in the United States. To provide agencies with a plan that works for their personal goal in the industry, OASIS Travel Network offers various choices for agencies to pick from, including a basic, elite, and platinum plan. New2Travel, the agency's program for "New Sellers of Travel" and recipient of a 2018 Travel Weekly Silver Magellan Award, is a hand-picked curriculum that the host agency created to prepare new independent travel professionals, which includes an in-person three-day boot camp training. OASIS Travel Network also offers its agencies various technologies and marketing solutions free or at a very reasonable cost to help grow their business. For more information on OASIS Travel Network, visit www.oasistravelnetwork.com.