Dugan's Travels Names 2020 Five Star Agents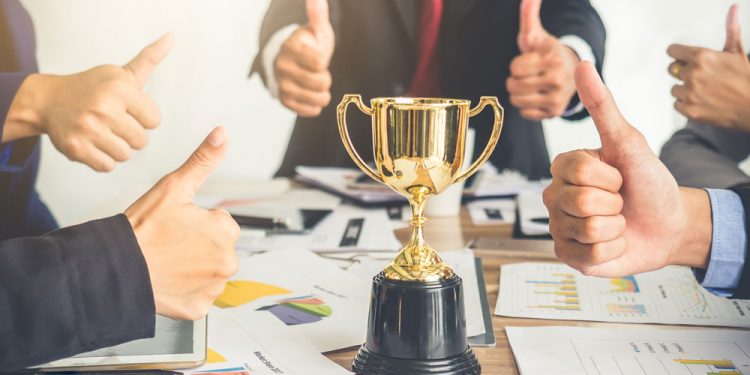 Los Alamos, NM, January 6th, 2020 — Dugan's Travels names 42 agents as Five Star Agents for 2020. Five Star Agents are selected based on their service to clients, sales, and commissions during a 12-month period.
Jennifer Dugan, owner of Dugan's Travels, the managers, and the staff at Dugan's Travels congratulate the following agents for their extraordinary accomplishments:
Five Star Premier Agents Managers Circle
Cheryl Sawin
Holly Lee
Dennis Telmanik
Wendi Carrillo
Carolyn Orf
Santina Becker
Joan Barnes
Virginia Busceme
Five Star Premier Agents
Brenda Kettlewell
Anita Gunton
April Proffitt
Deborah Chapman
Kristine Jekel
Diana Reed
Richard Skinner, Jr.
Karen Pattison
Christina Woycitzky
Tracey Blackford
Kristine Massey
Stacy Gray
Sherry Mccracken
Trista Terry
Five Star Agents
Shelly Phillips
Joann Christensen
Janet Haubold
Carla Caldwell
Roselyne Perrault
Alice Gamboa
Tina Lanoux
Diona Tharpe
Shelleza Jahoor
Robert Brozman
Steven Beck
Earl Kaplan
Carrie Van Bruwaene
Lisa Russo-Reitzner
Frank Mitchell
Paula Alford
Laura Bence
Quise Grimes
Donna Lenard
Pamela Hunley
Five Star Agents are announced annually by Dugan's Travels. These top performing agents are honored in many ways, for example by being provided the Five Star agent logo for correspondence and marketing materials. Furthermore, they get a discount on Dugan's University registration, an invitation to a recognition dinner at Dugan's U events and a Five Star Agent Retreat.
"Seeing so many Five Star Agents this year makes me very proud," says owner Jennifer Dugan. "Compared to 2019, we increased the number of Five Stars by nine agents. This doesn't only show what a great year we've had at Dugan's Travels since our success as a host agency depends on the success of all our agents. It is also a clear sign of how hard our agents work. I'm very excited about the dedication, tenacity and passion that I can see in our top agents. Everyone at Dugan's Travels congratulates our Five Star Agents to a very successful year."
About Dugan's Travels
For more than 20 years, Dugan's Travels has been hosting a live event series, which also includes the Five Star Agent Retreat. In 2020, Dugan's Travels will host three separate events throughout the country: The first event will take place in Anaheim in February, followed by the Five Star Retreat in Las Vegas in June and another event in Washington, DC in September. All events will provide professional development opportunities for independent agents.
Dugan's Travels is a hosting agency for independent travel agents and is a member of IATAN, CLIA, ARC, OSSN, and Travel Leaders Network. Jennifer Dugan, a travel agent since 1994, started Dugan's Travels to be a work-at-home mom yet remain a part of the travel industry. Dugan's offers agents the ability to build a business while working at home and offers both low startup costs and a generous commission split. For more information please visit www.travelathome.com.