Avoya Travel Launches 'Vacations To Take Now' Marketing Campaign Highlighting Open Destinations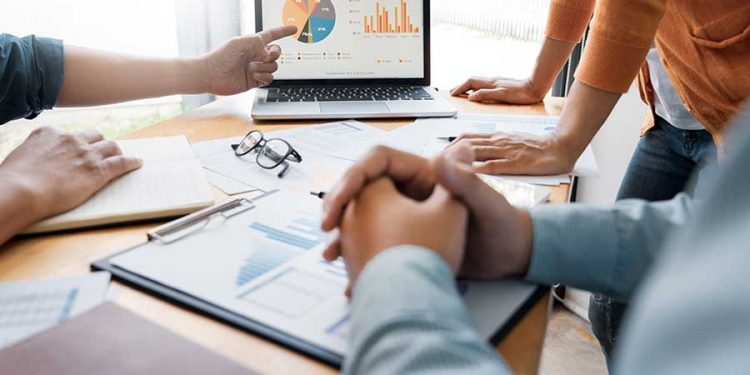 Avoya Generates Increased Engagement and Bookings with Best-in-Class Assets and Targeted Marketing Campaign
Ft. Lauderdale, Fla. – March 15, 2021 – Avoya Travel®, one of the travel industry's most innovative brands, just launched a new marketing campaign highlighting destinations currently open for leisure travel with an emphasis on vacations customers can take this Spring and Summer. The "Vacations to Take Now" campaign combines a new suite of industry-leading creative assets in Avoya's Marketing Resource Center™ with targeted on-to-one email marketing and social media aimed at informing and engaging travelers on the products and destinations that are best-suited to their specific travel desires.
Avoya recognized that there is pent-up demand among North Americans who may have postponed their vacation plans in 2020 or early 2021 and/or have already pre-planned their next vacation for 2022 and 2023 using a Future Travel Credit but still want to travel this year. As hotels and resorts open across the country and processes are streamlined with international and domestic destinations like Mexico, Hawaii, and Florida, Avoya decided to increase its focus on its most trusted land preferred partners while continuing to market its historically top-selling destinations like Europe and Alaska with its cruise preferred partners
"With the most innovative vacation platform model in the travel industry, Avoya is uniquely positioned to help travelers find their next dream vacation by utilizing our advanced technology to understand their needs and interests in order to match them with the best independent travel advisor in the Avoya Network," said Sam McCully, Senior Vice President of Marketing at Avoya Travel. "The launch of this new campaign is a testament to Avoya's unmatched ability to deploy powerful marketing campaigns that engage and inspire travelers while simultaneously generating more bookings and sales for the Avoya Network. The 'Vacations to Take Now' campaign is another step forward as Avoya continues growing our domestic travel portfolio as a complement to our already robust cruise and tour offerings."
The first phase of the new initiative included the creation of over 25 new turnkey, co-branded marketing assets available in the Marketing Resource Center for optional use by Independent Agencies in the Avoya Travel Network™ to send to their clients. The customizable collateral includes videos, email templates, social media templates, a vast image library, and more, with new assets being added every week. The new content has already seen a large increase in usage from Independent Agencies, even when compared to Avoya's extremely successful Future Travel Credit campaign that launched with the revamped Marketing Resource Center last year. On the social media side, Avoya is seeing more than double the recent engagement on new posts for the "Vacations to Take Now" campaign.
In addition to helping match travelers to their ideal vacation and the best Independent Agency for their needs with Avoya's proprietary Live Leads™ program, the new campaign is designed to offer more opportunities for the Avoya Network to earn commissions now. "Avoya has seen a significant increase in our resort and land business due in large part to the increase in consumer demand for these product segments and the Avoya Network's skill and expertise in selling them. By understanding this trend and activating the 'Vacations to Take Now' campaign in response, we're able to present the Avoya Network with more opportunities to do what they do best: sell vacations," said Steve Hirshan, Senior Vice President of Sales at Avoya Travel.
"Avoya has been performing extremely well booking travel in 2022 and 2023 and over-indexing on Future Travel Credit conversions. The challenge for the Independent Agencies with those future bookings is that they don't equate to commissions in 2021. Many of those travelers that essentially punted their vacations a year or two out still want to do something this year, just perhaps closer to home and for a shorter period of time. With these close-in bookings providing commission dollars sooner for Independent Agencies and the trends we're seeing with clients' booking behavior, it was a win-win decision to look at more options for close-in travel by adding additional visibility to these products in our marketing channels without taking the focus away from our other preferred partners. By bringing more travelers to our site who are looking to take a vacation, we're also generating interest in our cruise and tour partners, so it's truly a beneficial strategy for everybody; more commission opportunities for the Avoya Network and more exposure for all of our preferred supplier partners."
As Avoya continues to grow the scale of the campaign, future phases will include the application of data intelligence it has compiled thus far to continue to re-target its marketing efforts and showcase to travelers where they can take a vacation this year, whether it's a destination that's only a few hours' drive from their homes or a short flight away. The campaign will soon include a deal-centric component that highlights the great value travelers can find through Avoya on destinations that are currently open for vacations as more people receive the COVID-19 vaccines and make their plans for Spring and Summer travel.
To learn more, view one of Avoya's marketing assets or visit: www.AvoyaNetwork.com.
About Avoya Travel
Headquartered in Ft. Lauderdale, Florida, Avoya Travel® provides services to more than 1,000 Independent Agencies in the Avoya Network™. Avoya has a longstanding reputation for providing unmatched resources and services to thousands of companies including cruise lines, tour companies, resorts, and the Independent Agencies in the Avoya Network, one of the largest and most successful independent travel agency networks in the world. Family-owned, Avoya's Shared Success™ model is built on a foundation of Integrity and Professionalism™. Avoya has been an American Express Travel Representative for more than 30 years, and is one of their largest producers of cruises, tours, and vacations through its Network of Independent Agencies.
Some of the innovative services and resources offered by Avoya include optional marketing programs like Live Leads™, the first, the best, and only patented solution for offering new travelers exclusively to Independent Agencies in the Avoya Network; Avoya Smart Leads™; unparalleled agency business support services; fully integrated, proprietary, and patented SaaS technology, Agent Power™; award-winning professional development and education programs; American Express Travel benefits; Instant Commission™ and more.
Through Avoya's platform travelers worldwide can be connected to an elite network of independently owned and operated travel agencies and can enjoy exclusive discounts, amenities, and first-class customer service. Highly recognized and awarded by cruise lines, tour companies, resorts, and others, Avoya Travel has received numerous accolades, including being repeatedly named Travel Partner of the Year by Norwegian Cruise Line, Royal Caribbean, Celebrity Cruises, Carnival Cruises, American Express, Oceania Cruises, MSC Cruises, and more.
Travel agency owners, travel professionals and others interested in receiving the unmatched services, marketing, support, and technology needed to own and operate their own travel business should contact Avoya Travel at 800-521-2597 or visit www.AvoyaNetwork.com. Travelers interested in booking their next vacation with an expert Independent Agency in the Avoya Network should call 800-753-1463 or visit www.AvoyaTravel.com.