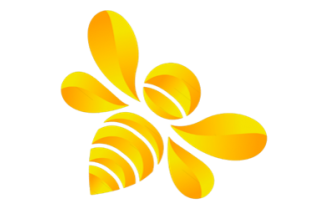 (9 reviews)
3702 Portland Ave
Amarillo, Tx, 79118, United States
Host Agency Information
Average Yearly Sales Volume
$1 - $4 Million
Number of Independent Agents
10 - 24
Program for New Agent Training
Yes
Education Programs for Agents
Yes
Are Leads Offered for Agents?
Yes
Do You Offer an Accounting System for Agents?
No
Do You Offer a CRM Program for Agents?
Yes
Is Air Ticketing Available for Agents?
No
Is a GDS Offered for Agents?
No
Is a Website Building Tool or Website Available for Agents?
Yes
Is Direct Access to Owners of Your Host Agency Available?
Yes
Are Marketing Tools and Assets Available for Agents?
Yes
Is Booking Technology Available for Agents?
Yes
Consortia Membership(s)
Travel Leaders Network
Association Membership(s)
CCRA, CLIA, IATAN
Is Hosting Available for International Agents (Outside of the United States)?
No
Program Information and Media
Information About Company / Programs and Structure for Independent Agents
H
oney Bee Travel Agency is indeed a Host agency but gives agents the feeling of being a longterm employee in a family owned business.  Founding owners are a husband and wife team, Aaron DeFever and Navy Veteran Melissa DeFever.  Together we have created an agency that is still in it's infancy but there is no doubt, we will not only continue to grow, but others are going to take notice!
U
nlike most Hosts, our focus will not be driven by agent sales and commissions earned.  As a team, Melissa has 21 years experience in training individuals to become certified in an array of career fields, as well as 15 years also being in management.  Aaron too has 15 years of management with training employees, not to mention being just as dedicated to ensuring others are trained to succeed.  Because of our combined knowledge and experience, we know first hand that education, training, and a great support system are all major components for the agents and agency to succeed.
I
ndependent Contractors are encouraged to not only specialize in different areas of travel, but are given the tools to pursue certifications that will gain them individual accreditations.  This is not mandatory but ICs are rewarded for their dedication with incentive bonuses and commission percentage raises.
H
oney Bee offers 3 options for Independent Contractors to choose from. Two of those options allow you as an IC, to operate as an IC agent for Honey Bee Travel Agency.  These options give agents relief from having to create and build their own company from the ground up.  Advertising, 1st set of business cards, personal business page on social media, Errors and Omissions Insurance, leads assigned to agents, invites to workshops and FAMs are all just some of the benefits with two of the options.
A
third option is much like what is offered by many Host agencies.  You pay your fees, gain access to booking portals, and have support in place for when ICs need help.
Reviews For Honey Bee Travel Agency
Back to Host Agency Profiles