Sponsored – Storm Chasers: Launching a Travel Agency During a Worldwide Pandemic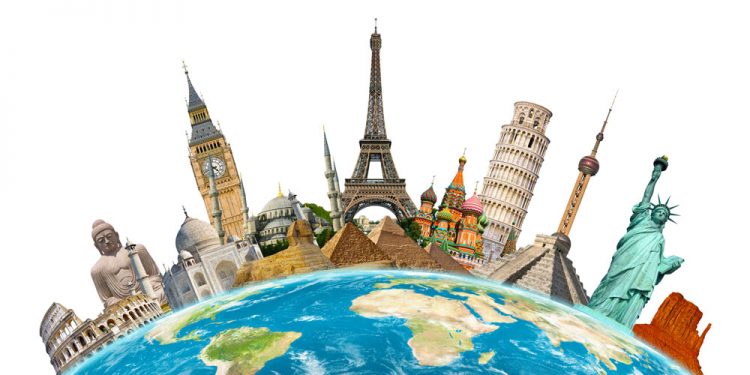 Travel Professionals Find Success During a Challenging and Turbulent Year in the Travel Industry
Written By: Summer Corbitt, Director, Sales & Marketing – UNIGLOBE Travel Center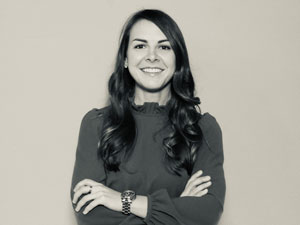 There were few industries that took a harder hit during the pandemic than the travel industry. Air travel fell to a trickle, cruising came to an abrupt halt, borders closed. The result was that travel advisors were busy! Unfortunately, not in the way they had hoped. Instead of a record year of new bookings, they were scrambling to handle a record number of cancellations, sending up a hope-and-prayer that re-bookings would travel, and navigating daily changing COVID protocols. In short, travel advisors were weathering a Cat 5 storm. But in the midst of that storm, something unexpected emerged… what I like to call "Storm Chasers". Those adventurous souls who decide a worldwide pandemic would be just the right time to start a travel agency. There were actually people still out there interested in becoming a travel advisor at one of the riskiest times in our industry's history. At first glance, those people may seem a little insane, or even gluttons for punishment; but in reality, they are visionaries.
What we always believed at Uniglobe Travel Center is that there was a great opportunity in beginning an agency in a down time. It allowed those new to the industry to dive deep into learning how to be a travel advisor without the pressure of managing bookings. We also knew anyone willing to take on that uncertainty would be a risk taker, as many of the best entrepreneurs are. We expected entrepreneurs, what we didn't anticipate is that these brave new travel advisors would be some of the most qualified, grittiest, and creative prospects we've ever seen.
Why Now?
With the light at the end of the tunnel, I've talked with some of those new advisors about their journey over the past year. I started with the obvious question… "Why the hell would you start a travel agency during a world-wide travel lock down?"
"I actually think starting my travel agency during the pandemic was the BEST opportunity, because it gave me more breathing room to build my business plan, train with the suppliers without the feeling the pressure that I am missing sales and knowing that when the pandemic was under control, I would be starting out with the seasoned travel advisors on a more level playing field." – Donna Scott, A World To See Travel
"When I first opened my business in October 2019, I enrolled in Uniglobe Travel Center's MentorU program and successfully completed it just as the pandemic began. Fortunately, I was still working at my current full-time job and was able to use the downtime to deeply understand the travel business through virtual training opportunities. I also used the time to rebrand my business and be consistent with my niche. The lull in new bookings allowed me to focus on a handful of clients and establish a reputation of service and personal attention. When travel began picking up, I was ready to handle the influx of inquiries." – Leah Goerke, Escape The Nest Travel
"After years of working in corporate America I was ready to try my hand at making my dream come true rather than someone else's. I think, however the slower pace has helped me get my feet under me a little and give me the chance to try and put into place some foundations; Business setup, social media and marketing, and a little more leisure in training with our vendors." – Duanne Aschton, Terminus World Travel, LLC
For one of our newest advisors, the pandemic was actually a motivating factor for starting a career in travel.
"My experience with planning a Destination Wedding during COVID is what motivated me to become an advisor now. I really want to help people plan the perfect vacation and have a stress-free planning experience. There are some many things I will be doing differently for my clients I wish I received." – Naschet Wells, Muir Lux Travel, LLC
What these forward-thinking advisors realized was that the world would open again, and the demand for travel advisors would still be there, if not even more prevalent than before. They wanted to be ready to take advantage of that demand and ride the wave of new bookings caused by all the pent-up demand. My favorite term I have heard for this is "Revenge Travel." Revenge on a pandemic that robbed travelers of traditions, time with friends and family, and general enjoyment.
Riding Out the Storm
It's clear our new advisors are up for the challenge, but that in itself proves there are very real challenges they have had to face. One of the biggest obstacles for advisors, both new and experienced, has been the rules and regulations surrounding travel. Each supplier can institute their own policies, which makes it a constant game of staying on top of what each supplier is requiring. This doesn't even take into account the ever-changing regulations and recommendations of our own government, as well as every other country in the world.
Despite these impediments, our advisors are holding strong and are poised to help the world get back to traveling again. With the light emerging at the end of the tunnel, I asked them to provide insights on what has helped them maintain their momentum and motivation.
"I'm brand new to the field and after lots of research I landed on the Uniglobe as my host agency and enrolled in their MentorU program for new advisors. I was able to work with two fabulous Mentors, Crystal and Rose, via 1:1 coaching sessions. We met every week for about 2 months and covered every aspect of starting a travel agency. The Uniglobe Facebook group has also been amazing!! I've received so much support and resources from fellow agents. Uniglobe continues to be a pillar of support and I can't imagine navigating the travel world without them!" – Misty Trevino, Earth Travel Soul
"I'm trying to step out of the box quickly by booking some vendor events, so I can get my brand out to live human beings and practice the art of selling travel. Everything has been a learning process, literally EVERYTHING, but Rose and Crystal have been so great about guidance and instruction and showing me different ways to think about issues so that my momentum doesn't stall. Because I'm new I'm still working on getting out of the "learning" and into the "earning" stage. I think, honestly realizing that any new business takes time, daily effort and positive action to get going. Positive mental attitude and legitimate focused work are crucial. There are times when I've felt a bit discouraged because I'm not an award-winning agency 3 months in. But again, Crystal and Rose aren't just teachers…they've been positive motivators and coaches. They help me pivot when I'm stalling and keep helping me push myself forward. I'm a firm believer in the law of attraction, and so while I try to be diligent with the time I put in, I also try to remind myself that GOALS are important. Small daily/weekly goals, bigger monthly and finally annual goals…and I give myself pats on the back for every success, great or small." – Duanne Aschton, Terminus World Travel, LLC
"Establishing my Empty Nest Mom Travelers Facebook Group helped me focus on serving my niche through a myriad of free content to include weekly FB live travel tips and takeaways, free workshops, and informational posts. I partnered with other business owners to share content and plan retreats. Referrals from a handful of loyal clients also helped restart my business." – Leah Goerke, Escape The Nest Travel
"The Mentor-U program was the best thing; it helped dramatically to get the wheels rolling to really to aid with the process from the beginning because there are a lot of little pieces that you do not think about when starting a travel business." – Donna Scott, A World To See Travel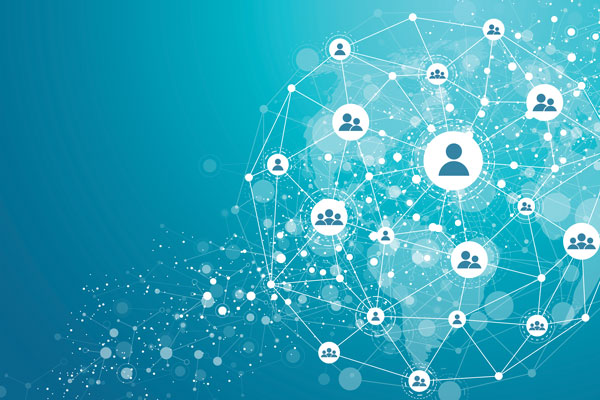 It's All About Connection
While the advisors we interviewed for this article were not prompted or required to mention the resources Uniglobe provides, we are honored they have placed their trust in us as a host agency and are so proud of the advisors they are becoming. The quality of advisors we are seeing enter the industry during this uncertain time is unmatched. This sentiment comes not just from our MentorU Coaches that work with advisors every week, but also from our entire support staff.
"It's been so refreshing to work with new advisors to the industry who bring such positive energy as entrepreneurs in the business of travel.  Their eagerness and I'm ready to do this attitude really propels them as they prepare to launch their business.  As their mentor, it's an exciting journey to help them get there." – Rose Snyder, Business Development Director
"The quality of our new advisors is impressive. They're well-travelled, creative and a joy to work with!" – Susan Spanjer-Garza, Associate Vice President of Operations
"I'm impressed with the quality of our newest advisors. They are highly educated, resourceful and very business and tech savvy. I see great things coming from them!" – Crystal Smith, MentorU Account Manager
Ok, so maybe you can claim that we are a little biased towards our own advisors. We have always placed an emphasis on quality over quantity when it comes to our advisors and that has led to each one of them feeling like family. But even our supplier partners have reached out of their own volition to let us know how great our new advisors are doing! We encourage our advisors to connect with our preferred supplier partners on an individual basis and build one-on-one connections with each of them. Throughout the pandemic, we introduced virtual Supplier Connections events as a way for new advisors and preferred suppliers to get to know each other in a round-table format.
"The UTC Supplier Connection events are awesome; it feels like the family is back together! The Travel Advisors are vetted and mentored by the best crew in the industry: the UTC crew! The vendors always get great qualified leads since UTC makes sure the Advisors are a fit for UTC, the vendors, and the travel industry." – TJ McAvoy, Inside Sales, Globus family of brands
The exceptional quality of agent UTC provides us as vendors is world class. These Supplier connections events are paramount to our success with agent engagement and agent relationships. I cannot thank UTC enough for the opportunities." – Charles Thompson, Regional Sales Manager, Norwegian Cruise Line
"UTC has been consistently creative in their event planning over the past year, and the Supplier Connections 101 provided a unique opportunity to establish relationships with new advisors to their incredible team" – Colter Fleming, Strategic Accounts Manager, Classic Vacations
We've found through our participant's feedback that the new advisors are also loving the opportunity to form valuable professional connections directly with our supplier reps.
"It was really nice to meet 'in person' the actual BDMs that we will be working with in the future and to be able to ask them questions. It was nice to hear from their mouths what they thought to be the hallmarks of their brand. The supplier training that I've done so far has been really great, but to hear from the actual suppliers about the type of clients that suit their brand the best and about why and how I should sell their product was very valuable." – Nelle Lloyd, Aimer Travel
The global pandemic has brought more than its fair share of challenges, but we can't forget the positive gifts it has given us as well. I firmly believe we are emerging to a traveling public that places more value on the service and expertise of travel advisors, positioning us to be stronger than ever as an industry. It has also brought us here at Uniglobe Travel Center exactly what we were looking for; new advisors entering the industry that are in this for the right reasons, that have grit and determination, that are creative forward-thinkers, and that match our expectation of quality and professionalism. These "Storm Chasers" that have joined our family give us great hope for the future of the industry.