The Host Agency Basics – Does a Host Agency Offer Training for New Travel Agents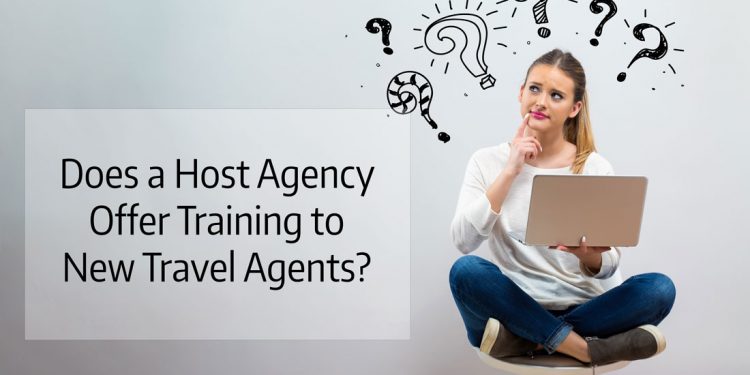 What is New Agent Training and What Does it Mean to You?
FindaHostTravelAgency.com offers an amazing tool to not only find your perfect Host Travel Agency partner but to narrow the time spent searching from hours to mere minutes. 
What does New Travel Agent Training Mean?
While many Travel Professionals partner with a Host Agency once their business is set up, established and running, many choose to join a Host Agency as they set up their Travel Agency and begin their career as a Travel Professional. If you are already an established Travel Professional, having a Host Agency that offers New Agent Training doesn't pertain as much to you compared to one who is just getting their business started. 
Why does having New Travel Agent Training Matter?
If you are new to the Travel industry and are just getting started, having New Agent Training offered by a Host Travel Agency could be a huge benefit in a variety of ways. If you are just getting started in the Travel industry, there is a lot to learn. From ticketing to bookings, from marketing to sales, and from the operations and time management. 
Having a Host Travel Agency that offers New Travel Agent Training could offer:
Opportunities to set your Travel Agency up for success
Help and assistance in branding and naming your Travel Agency
Website assistance and/or tools to assist in a website creation
Sales advice and insights to get started
Advice on finding clients
The "ins" and "outs" of booking a clients Travel accommodations

 

Opportunities for assistance in successful marketing to clients
However, if you are an experienced Travel Professional considering a Host Agency, having New Travel Agent Training may not be what you are looking for. If a Host Agency offers programs for New Agents, they may be more focused on that side of their business, compared to supporting the success of experienced Travel Professionals. 
What's Right for YOU in a Host Travel Agency?
While we would like to tell you exactly what to consider when choosing a Host Travel Agency partner, the decision is yours. It's important to consider all of the factors of your decision and of course, whether or not you are an experienced Travel Professional or new to the Travel industry. 
If you are new to the Travel industry and considering a Host Travel Agency to help you as you get your start, make sure to ask the Host Travel Agency of interest for details, specifications and references for Travel Professionals who have joined, set up and are currently running successful Travel Agencies. This will ensure that their program works and could work for you as well.