The Host Agency Basics – How Many Independent Contractors Does a Host Agency Have?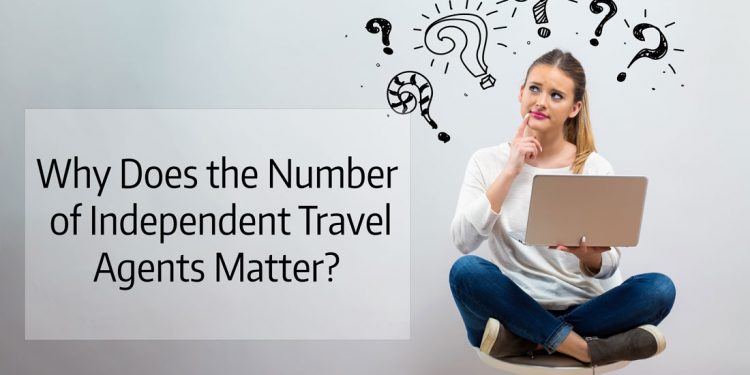 Why Does the Number of Independent Travel Agents working with a Host Travel Agency Matter?
FindaHostTravelAgency.com offers an amazing tool to not only find your perfect Host Travel Agency partner but to narrow the time spent searching from hours to mere minutes. 
What does the Number of Independent Agents Mean?
The ability to narrow your Host Travel Agency search by the number of Independent Agents is an important consideration. Whether you are looking for a smaller Host Travel Agency or a larger Host Travel Agency. The number of Independent Travel Agents who are working with a Host Agency can tell you a lot about the Host Agency you may be considering.
Why Does the Number of Independent Agents Matter?
Finding your Host Travel Agency partner is a big step for you and your travel business. Every factor of the decision should be considered even the amount of other Travel Agents working with a Host Agency. For example, you may find a Host Agency with a high number of Independent Agents but may be lacking the support to facilitate the needs of those agents as the business grows which could make obtaining support more challenging.
Another situation that you would want to consider is if you are looking for a smaller Host Travel Agency with fewer Independent Travel Agents, you may have a closer relationship with the other Agents and staff at the Host Agency you're considering. However, the smaller Host Travel Agency may not have the state of the art technology or training that a larger Host Agency may be able to offer. 
What's Right for YOU in a Host Travel Agency?
While we would love to tell you exactly what to consider when choosing a Host Travel Agency partner, the decision is yours. Consider all of the factors when interviewing possible Host Agencies and consider the working environment that will suit you best. 
Although you most likely will be working remotely apart the Host Agency headquarters, the number of staff you will interact with on a daily basis will vary, depending on the size of the Host Agency. Think about the environment you thrive in and start your search today at FindaHostTravelAgency.com.