Travel Planners International Hosts First of Five Regional Conferences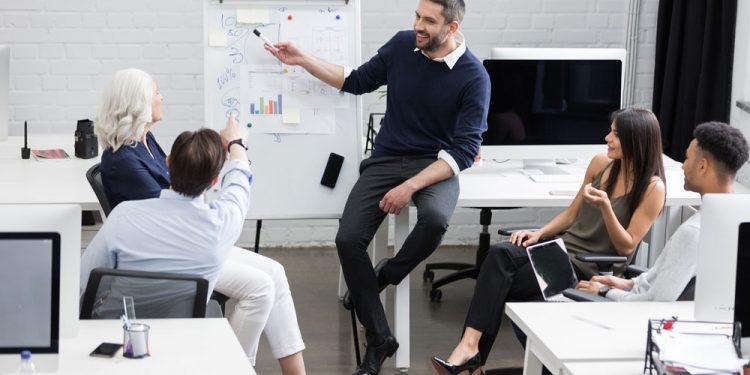 March 19th, 2019 – Maitland, FL – Travel Planners International [TPI] completed their first stop of five regional conference, collectively titled Rock Your Travel Biz [RYTB], in Atlanta, GA on March 2nd. This is the second time TPI has hosted RYTB regional conferences as well as the second time it was held in Atlanta. The conference sold out with over 50 TPI agents and 23 suppliers.
"This is a roll-up-your-sleeves, transparent conversation where agents and suppliers alike can grow their business together," said Jenn Lee, VP of Sales and Marketing. "We want every agent to realize that success and long-term profitability comes from building a business, instead of just boosting a bank account."
Previously a two-day conference, RYTB was rebuilt as a one-day conference geared towards cementing best business-building practices. This year's topics included ensuring profitability, understanding insurance and how to add it on, and leveraging promotions and incentives to close the deal. The latter subject was presented by Lee and Valerie Gossett, TPI Platinum agent and owner of Premier Resources Travel Group.
"[RYTB] is a day full of information for agents at all levels," said Gossett. "Many of the agents came up to me after the presentation saying they took pages of notes and were going to implement some of the items immediately!"
"This year's [RYTB] seemed a lot more intimate and solution-focused," said Ta-Tanisha Thomas, TPI agent, owner of Officially Crowned Travel, and 2017 RYTB attendee. "I really enjoyed the sessions when we were able to ask questions and learn from the other agents at our table. [It] was powered by our own experiences, which made it more relatable."
The day previous, Delta Vacations offered an exclusive training event for 25+ TPI agents at Delta Headquarters. In true TPI fashion, a networking cocktail hour was held for attending staff, agents, and TPI-Preferred Suppliers later that evening. On the actual conference day, reps from Carnival Cruise Line, Royal Caribbean, OneALG, CSA Generali, and AIG Travel Guard took the stage and shared their knowledge and best advice on scaling a business. However, there were over 20 TPI-Preferred Suppliers at RYTB with booths set up. Nine of them participated in giveaways for the attending agents.
"The [training] with Delta was a highlight. The networking event TPI hosted was also a great opportunity to put a face to BDMs you've been [emailing]," said Thomas. "Most immediately, I've successfully sold insurance add-on's which is directly correlated to the session CSA and AIG Travel Guard held during the conference."
During the conference, Lee announced a contest where TPI agents could enter the chance to win an all-expenses paid trip to TPI Rocks, their annual conference, for donating to Tourism Cares, TPI's 2019 Signature Charity. The goal is to raise $15,000 by June 16th.
"Our agents love a good challenge and they're just as passionate as we are about preserving the destinations our jobs so heavily rely on," said Lee. "Raising $15,000 for Tourism Cares will be a piece of cake for them."
RYTB just made their second stop in Las Vegas, NV on March 19th. RYTB conferences will also be held in Houston, TX (April 26th), Chicago, Il (May 3rd), and East Rutherford, NJ (June 8th). For more information on RYTB, visit rockyourtravelbiz.com.
About Travel Planners International
At Travel Planners International, you're more than just an independent contractor, you're a small business owner. For the last 30 years, we've believed in, guided, and championed for the small business travel agency owner – and we have no intention of stopping. So, along with competitive commission plans, profit-generating marketing programs, and access to cutting-edge technology, we give emerging entrepreneurs the tools, guidance, and confidence to be successful and to harness their entrepreneurial spirit. But don't just take our word for it. Visit travelplannersinternational.com and let's get you where you want to be!