Avoya Travel Honored as Travel Impressions' 'Best of the Best' Travel Partner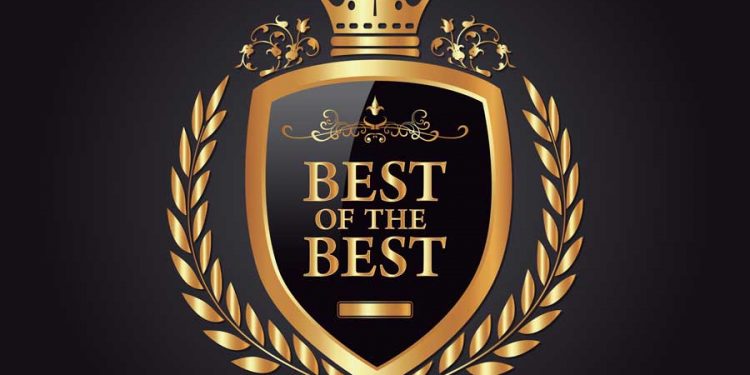 View Avoya Travels Profile and Host Agency Reviews
FORT LAUDERDALE, FL (Dec. 4, 2018) – Avoya Travel® (https://www.avoyatravel.com), one of the world's most innovative travel brands, has been recognized by Travel Impressions (www.travelimpressions.com), one of the country's largest tour operators selling destinations worldwide, as a "Best of the Best" travel partner. The honor is bestowed on a limited number of agencies and consortia partners whose knowledge and expertise planning and executing memorable vacation experiences on behalf of clients has contributed to their status as a top performer for Travel Impressions.
Additionally, Avoya Travel was one of 32 travel partners to receive the coveted "Globe Award" from Travel Impressions. Globe Award recipients are selected based upon criteria including business growth, innovation and partnership.
The award was presented at Travel Impressions' 23rd annual "Best of the Best" gala event, held at Breathless Riviera Cancun on an elegant stretch of Riviera Maya coastline.
"Avoya Travel is honored to be recognized with a Globe Award from Travel Impressions and to be acknowledged for the unrivaled vacation planning experience Avoya and Independent Agencies in the Avoya Network offer travelers," said Jeff Anderson, Executive Vice President of Avoya Travel.
"We work closely with Travel Impressions to ensure our clients receive the highest quality vacation experiences with premium amenities at the best value," said Anderson. "The partnership fuels the growth of our business and allows us to maintain the highest levels of customer satisfaction."
Travel Impressions' "Best of the Best" conference was attended by 300 delegates, including travel agents, journalists and representatives from some of the hottest hotel and resort brands. The multi-day event featured insightful presentations by senior Travel Impressions leaders and other industry experts, business-enhancing educational opportunities, hotel site inspections and other local excursions, including a charity event hosted by Amstar DMC in conjunction with Huellas de Pan, a non-profit civil association that works to provide nutritious food to vulnerable people in the Cancun's urban area.
Travelers interested in booking their next vacation with Avoya Travel, should call 800-753-1463 or visit www.AvoyaTravel.com.
About Travel Impressions
Travel Impressions is one of the nation's largest leisure tour operators, offering packaged and FIT vacations to over 1,300 destinations in the Caribbean; Asia and its subcontinents and the Persian Gulf; Mexico; Central and South America; Europe, including the Eastern Mediterranean; Africa; Australia; New Zealand; Fiji; the Islands of Tahiti; Canada; the Continental U.S.; Alaska; and Hawaii. An extensive portfolio featuring more than 200,000 resorts, hotels, and over 1,500 luxury villas, plus 2,000 tours provide global options for every traveler. In addition to vacation packages utilizing scheduled air on major carriers, the company also offers Dedicated Vacation Flights from 26 U.S. departure cities to popular vacation destinations throughout Mexico, the Caribbean, and Costa Rica.
About Avoya Travel
Avoya Travel is a family-owned company with a longstanding reputation for being one of the world's most innovative marketing and travel technology companies. As an American Express Travel Representative for more than 30 years, and one of their largest sellers of cruises and tours, Avoya is deeply committed to Integrity and Professionalism™, service, and value in every aspect of planning cruises and vacations. Through an elite network of independently owned and operated travel agencies, Avoya provides exclusive discounts, amenities, and first-class customer service to travelers worldwide. Cruise lines and travel partners recognize this, as Avoya has received numerous accolades, including being repeatedly named Travel Partner of the Year by Norwegian Cruise Line, Royal Caribbean, Celebrity Cruises, Carnival Cruises, American Express, Oceania Cruises, and more. Today, Avoya is headquartered in Ft. Lauderdale, Florida, with support offices throughout the United States.
Travel agency owners, travel professionals, and others interested in owning and operating their own travel business should contact Avoya Travel at 800-521-2597or visit www.JoinAvoya.com. Travelers interested in booking their next vacation with Avoya Travel, should call 800-753-1463 or visit www.AvoyaTravel.com.