Flight Centre Celebrates As Independent Contractors Come Together In Toronto
Flight Centre Celebrates As Independent Contractors Come Together In Toronto

TORONTO, ON, April 7 – Flight Centre celebrated the company's commitment to the Independent Contractor Community by hosting over 50 Associates April 7th to 9th at the Hilton Toronto. It was the largest domestic gathering of Independents the company had ever hosted.
"We have a very strong Independent offering with a vibrant culture," says Flight Centre Associates Brand Leader, Lee Zanello. "To be able to bring so many people together for a weekend like this only helps strengthen the family-feel that we exude in our brand."
Flight Centre Associates celebrate their 9th birthday this month as a brand within the larger Flight Centre Leisure Brand and the Beatles influenced "Come Together" theme of the weekend was about more than bringing people together from across the country. It was also about more than bringing agents together with some of Flight Centre's top partners to learn product.
The theme provided the launch pad to announce new Flight Centre initiatives designed to provide even more support and inclusion for the Independent brand.
"Flexibility around branding remains one of our biggest features," says Zanello. "Agents are, and always have been, free to keep their own name and their own branding if they choose. What we are doing moving forward is giving them even more Flight Centre infrastructure to lean on to support their business."
Agents learned about opportunities to grow their business through taking on sub-contractors as well as how to work more closely with Flight Centre's strong corporate brands to grow their corporate portfolios. The session launching Flight Centre's Group Centre and Cruise Centre was one of the highlights of the weekend, offering full support to agents for both types of travel, from enquiry through to close.
"We have built an offering that is unmatched in the Canadian marketplace," Zanello says. "Where else do you get that combination of a global company with a massive infrastructure and consumer recognition mixed with one-on-one attention around your specific business?"
Flight Centre has three distinct Independent offerings working with individual Independent contractors, small agencies who appreciate the backend support and earning potential offered by a Global brand, and partners who have unique and specific requirements from a host agency.
"Our size and strength in the Canadian travel industry gives us the resources to work directly with each agent or agency on an individual basis," Zanello says. "We aren't cookie-cutter and we work hard to ensure we have a host solution that is flexible enough to fit pretty much any arrangement."
"Put that together with a company culture that doesn't take itself too seriously," Zanello adds, "and you get opportunities like this that help people realize they are not just a part of our business, they are a part of our family.
Flight Centre Associates is Flight Centre's host-agency solution for Independent Contractors and has agents in nearly every province and territory across Canada. Part of the larger Flight Centre Leisure business, the Associates brand turns nine years old this month and affords Independent Contractors access to the same support and infrastructure that supports Flight Centre's over 150 shops nationwide.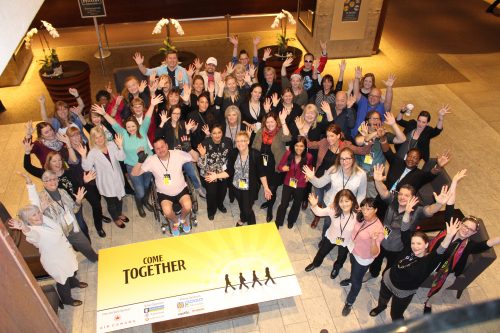 If you would like more information, please contact Lee Zanello, Brand Leader for Flight Centre Associates at 647-628-7353 or lee.zanello@flightcentre.ca
Contact: Lee Zanello – Brand Leader FCA
FOR IMMEDIATE RELEASE
Cell: 647-628-7353 Email: lee.zanello@flightcentre.ca
Twitter: @FCAssociates
Instagram: flight_centre_associates
facebook: @FlightCentreAssociates
www.flightcentreassociates.com