Sunrise Travel Services, ULC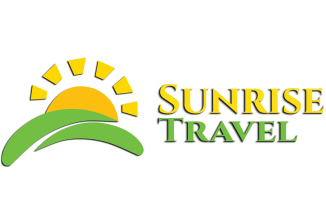 279 Dundas Street East,, Unit No. 2 Waterdown
waterdown, ON, L0R 2H6, Canada
We are also in:
279 Dundas Street East,
waterdown, ON, L0R 2H6
7337 137th St - 403B
Surrey, BC, V3W 1A4
Host Agency Information
Average Yearly Sales Volume
$5 - $9 Million
Number of Independent Agents
100 - 200
Program for New Agent Training
Yes
Education Programs for Agents
Yes
Are Leads Offered for Agents?
Yes
Do You Offer an Accounting System for Agents?
No
Do You Offer a CRM Program for Agents?
No
Is Air Ticketing Available for Agents?
Yes
Is a GDS Offered for Agents?
No
Is a Website Building Tool or Website Available for Agents?
Yes
Is Direct Access to Owners of Your Host Agency Available?
Yes
Are Marketing Tools and Assets Available for Agents?
Yes
Is Booking Technology Available for Agents?
Yes
Consortia Membership(s)
Travel Leaders Network
Association Membership(s)
CLIA, IATA
Is Hosting Available for International Agents (Outside of the United States)?
Yes (Regions / Countries: Canada)
Program Information and Media
Information About Company / Programs and Structure for Independent Agents
Sunrise Travel Services, Ulc
 has been operating as a brick and mortar travel agency in Ontario since 1980. Sunrise Travel Services, Ulc operated as a successful travel agency for many years, before the evolution of the travel industry has forced us to change our ways. With more and more customers choosing to book travel online and thus bypassing the brick and mortar travel agencies, Sunrise Travel Services, Ulc chooses to follow the trends and adopt a new business model. In 2008, Sunrise Travel Services, Ulc became a host agency for home-based travel agents and started offering online booking services to its customers.
Over the last 9 years Sunrise Travel Services, Ulc has grown to become a true leader in the Canadian travel industry, hosting hundreds of experienced home-based travel agents, licensed with Travel Industry Council of Ontario (TICO) and Consumer Protection British Columbia (CPBC), and accredited by 

Cruise Lines International Association

 (CLIA) and International Air Transport Association (IATA). 
In 2015, Sunrise Travel, ULC underwent a head-to-toe upgrade, revamping its membership structure, training and support services. In March, we partnered with outstanding suppliers and launched a brand new website 

www.mysunrisetravel.com

, providing our agents and customers with new features and services. We have also opened a brand new office space in the Vancouver area to help train and support agents in British Columbia.
Year over year, our sales continue to soar. In 2012, we reached President Circle status with 

Vacation.com

 and in April 2015, Sunrise Travel, ULC was awarded a "Power of the Partnership President's Award" for the highest year on year sales growth in 2014 in the Midsize Agency Category, an accolade that speaks volumes of our achievements and future potential. 
Sunrise Travel, ULC has always been run by 
dedicated experienced staff
, some of whom have been with us for over 20 years, and with the recent addition of new management talent, we are now in the process of adding more training tools and lead generation programs.
Back to Host Agency Profiles