The Travel Center / Corporate Travel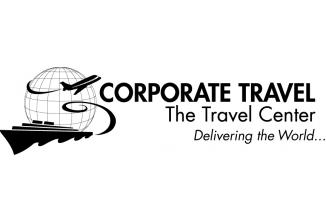 (11 reviews)
6444 San Fernando Rd. #3831
Glendale, CA, 91221, United States
1-321-978-5211 or 1-800-870-9345
Host Agency Information
Average Yearly Sales Volume
$1 - $4 Million
Number of Independent Agents
50 - 99
Program for New Agent Training
Yes
Education Programs for Agents
Yes
Are Leads Offered for Agents?
Yes
Do You Offer an Accounting System for Agents?
Yes
Do You Offer a CRM Program for Agents?
Yes
Is Air Ticketing Available for Agents?
Yes
Is a GDS Offered for Agents?
Yes (GDS Name: Sabre and the use of top airline consolidators)
Consortia Membership(s)
NEST, Virtuoso
Association Membership(s)
ASTA, BBB, CLIA, IATAN, PATH
Program Information and Media
Information About Company / Programs and Structure for Independent Agents
The Travel Center
Founded in 1984, one of the very first HOST agencies in the US. Worked with Gary Fee, President / Founder of OSSN to establish the home base agent as a professional travel advisor with all travel vendors. Chris Morse has been the OSSN Director in Los Angeles and New York/New Jersey. He has worked in every aspect of travel from being a vendor to a large corporate account to being voted as one of the top travel advisors in the industry. The Travel Center is family owned and operated, not a corporate HOST. Every agent that works with our agency becomes not only successful but a family member. 55 of our current agents have been with us for over 15 years. That is a tremendous testimonial. Unlike corporate HOSTS that have to support all the trade shows and advertising that they do, The Travel Center uses its funds to further the education of its agents, FAM trips, and one on one support. Without the support of our independent agents The Travel Center would not be as successful as it is. The Travel Center does not make any money until you make money! So our #1 goal is to make you successful, not just take your dues and fees. Think about this: If all the agents looking for support at one of the corporate HOST called at the same time, you would get absolutely no response. Call The Travel Center almost 24/7 and you will get a live person or mentor to help with your bookings. We have all the programs that you need to be successful. You do not have to use any of the great travel agent programs, just use the ones that fit your business model. We can help create your business program and make you successful with a marketing/goal oriented program.
Our Program
With our membership we include the following which most HOSTS do not include:
E/O insurance
State sellers of travel numbers
24/7 support
"The Travel Bible" training program
State Travel Insurance programs
Prospecting programs
Social media business cards
Security Information for clients
Ribbon Cutting or New Business Announcment
All qualified HOSTS offer the following:
IATAN, CLIA or TRUE travel agent ID cards
70-90% commission splits
Membership to a top travel consortium
Social media programs
Direct mail programs
Leads programs
Customer Relationship Management
Accounting programs
9-5 live support
Annual or regional meetings
FAM training trips
Web based worldwide connections
Mentoring programs
The Travel Center / Corporate Travel offers all of above important programs included in our IC program.
Corporate Travel
We are one of the only HOST that has a dedicated Corporate Travel & Conventions agency. It is not combined with our leisure division: The Travel Center. We have been recognized as one of the top small to mid-size corporate agencies. We help plan: conventions, sales meetings, training, seminars, small product launches, and incentive travel. We know the SMERF and MICE market, group travel and the corporate incentive marketplace. If you have corporate accounts that you developed thru your home based travel agency, we can help you close and attract new corporate accounts. We produce over 35 major corporate meeting programs each year and help our independent agents achieve success in this marketplace.
Additional Media and Information
We have a tremendous reputation with all of our preferred vendors which allows us to offer our agents the ability to offer your clients exclusive deals, programs based on value pricing, not just price alone, and special amenities from our vendors that clients cannot get from the internet. Remember "The internet is for looking, the travel agent is for booking." You do not just become a # number with us, you become part of our family. We want you to succeed and become successful.
Certifications:
The Travel Center / Corporate Travel has over 43 travel vendor certificates from Disney specialist, Hawaii Specialist, Las Vegas specialist to most cruise line specializations. We pass this knowledge to you and offer these great certification programs to help you succeed in the area of travel that you are passionate about.
Our Goals:
To help you become the best travel advisor understanding your time and family commitments. To be there when you need us to support a vendor booking. To thank you for a job well done even if it is a small commission. To make sure that we give you the training that you need to be successful. We do not just take your money and leave you alone, we work with you and offer programs that fit your personal business model.
Contact Information
: Call Chris Morse, President / Founder at 321-978-5211 or e-mail Chris at
travelcenterusa@gmail.com
Welcome to our Family of great travel advisors!
Reviews For The Travel Center / Corporate Travel
Back to Host Agency Profiles