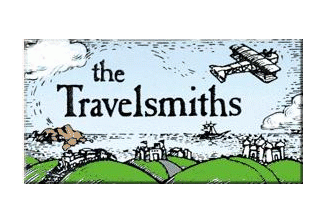 10680 S. De Anza Blvd. Suite D
Cupertino, CA, 95014, United States
Host Agency Information
Average Yearly Sales Volume
$1 - $4 Million
Number of Independent Agents
10 - 24
Program for New Agent Training
Yes
Education Programs for Agents
Yes
Are Leads Offered for Agents?
Yes
Do You Offer an Accounting System for Agents?
Yes (Accounting System Name: In house)
Do You Offer a CRM Program for Agents?
Yes
Is Air Ticketing Available for Agents?
Yes
Is a GDS Offered for Agents?
Yes (GDS Name: Sabre)
Is a Website Building Tool or Website Available for Agents?
Yes
Is Direct Access to Owners of Your Host Agency Available?
Yes
Are Marketing Tools and Assets Available for Agents?
Yes
Is Booking Technology Available for Agents?
Yes
Consortia Membership(s)
Ensemble
Association Membership(s)
ASTA, IATA, IATAN
Is Hosting Available for International Agents (Outside of the United States)?
No
Program Information and Media
Information About Company / Programs and Structure for Independent Agents
The Travelsmiths was founded in 1975 and under current ownership since 1988.  Our agency had Independent Contractors before they became an industry-wide term and instead were called Outside Agents.  Even in 1988, more than half of our business was generated by our Outside Sales team!  We were one of the first in our area to embrace this concept and two of our agents have been with us the year before our ownership and many of the others have been with us for 15+ years. I think the reason of this loyalty is trust.  We honor the client relationships our agents have and never interfere. Of course we prefer when our office uses our preferred suppliers, but our IC's have the freedom to keep their existing partnerships without recourse. Payments are timely and twice a month.  We often have staff development meetings with our suppliers and have a well trained house staff to answer questions and even assist when you are out of town. Please contact us and give us a try!
Awards and Recognitions
We are consistently in the Consumer Reports top 5 agencies in our area with very high marks!
Back to Host Agency Profiles