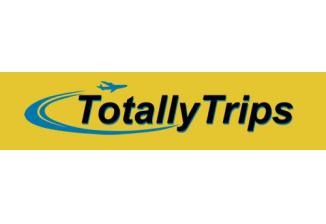 (1 review)
Host Agency Information
In Business Since
Over 9 Years
Average Yearly Sales Volume
$5 - $9 Million
Do You Offer an Accounting System for Agents?
Yes
Do You Offer a CRM Program for Agents?
Yes
Is Air Ticketing Available for Agents?
No
Consortia Membership(s)
No Consortia Memberships
Association Membership(s)
No Association Affiliations
Program Information and Media
Information About Company / Programs and Structure for Independent Agents
COMPREHENSIVE HOST PROGRAM
Sales Year runs Jan. 1st to Dec. 31st
Hosts supplies own clients
$10 monthly fee for ClientBase license
Host Levels and incentives:
Agent Level
Sales level
Commission level
Standard                    $0 - $150K                  50% Bronze                         $151K - 300K             60% Silver                            $301K - $500K           70% Gold                                       $501K - $750K           80% Platinum                     $751K – 1M               80% Elite                              $1M – Plus                 80%
Commission level is raised once sales level is met and pays all past and future bookings that have not been paid out yet.
Host Agent is included on sales, trainings, invites to Fams (where applicable), summits and Conferences
Host Agent will have access to remote, have an email set up ( at no extra charge)
Host agent is responsible for own Errors and Omissions
Host Agent will us preferred Suppliers when applicable
Access to Client Base with own Branch, where no other agent can access.
Agent Incentives:
Fam trips: per year
All agents will have opportunity to go on Fam's representing Totallytrips
there is no limit to Fam's that Host agent can go on if paid by agent
Standard Agent: NO Fam payment Bronze Level: No Fam payment Silver Level: $200 toward Fam per year Gold Level: $300 toward Fam Trip per year Platinum Level: $400 toward Fam Trip per year Elite Level: $500 toward Fam Trip per year
If agent leaves Totallytrips within 6 months of Fam, Host agent agrees to reimburse Totallytrips out of future commissions.
Fams have no cash value and are not accruable if not used in that year
Required for fam trips:

Write up on resorts to be sent to all agents
Photos taken are to be released to Totallytrips and downloaded to our Flickr account in a timely fashion
Room Stays:
per year and are at Agency discretion (no cash value and are not accruable) taxes and fees are paid by the agent
Standard Level: No room Stay Bronze Level: 3 night stay / 2 Adults Silver Level: 5 night stay / 2 Adults Gold Level: 7 night stay / 2 Adults Platinum Level: 7 night stay plus 3 night stay / 2 Adults Elite Level: 7 night stay plus 2 air or charter seats ($500 max per seat) plus 3 night stay / 2    Adults
Additional Media and Information
We are a St. Louis Based Travel Agency, who has store front locations in Festus, MO., Arnold MO., St. Joseph, MO. and Madison, SD. we have decided to expand our host program. We have been hosting agents for over 15 years and are set up with remote access and a full time web developer.  We are Platinum with Funjet vacations, Gold with Apple Vacations and also book with TI and MLT Totallytrips is a family owned and operated company that cares about all of our agents that work for us and we want to help you grow your business. We specialize in Destination weddings/Honeymoons/group travel and we also do a lot of independent Leisure trips. Looking to grow our team.
Back to Host Agency Profiles