OASIS Travel Network Celebrates Top-Producing Agents Aboard Crystal Cruises' Crystal Bach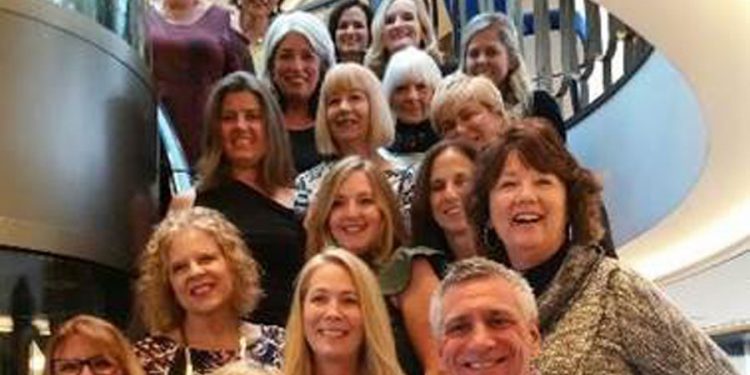 Host Agency Recognizes Chairman's Club Top Producers with Three-night Dublin Stay and Five-night European River Cruise
Boca Raton, FL (April 15, 2019) – Top-producing agents from OASIS Travel Network (OTN) – the independent contractor division of Smart Travel Group – were recently recognized for their 2018 efforts and invited to participate in a European getaway. Agents had the choice to partake in either a three-night Dublin stay and/or a five-night European cruise aboard Crystal Cruises' Crystal Bach. The members invited to OTN's Chairman's Club Top Producer trip were accompanied by the host agency's President Kelly Bergin and CEO Lee Smolinski as they enjoyed a full itinerary in Ireland and a relaxing, luxurious journey through Holland and the Belgian Waterways.
At OASIS Travel Network, we believe in honoring agents who go the extra mile to exceed their clients' expectations, year-round," said Smolinski. "The hard work and dedication of this group certainly paid off in the end, and we are looking forward to seeing even more agents achieve prestigious Chairman's Club status in 2019!"
Members of the Chairman's Club – who were announced during OASIS Travel Network's annual conference at the Delray Beach Marriott last November – are not only top producers in sales, but often serve as in-network leaders and mentors for new agents participating in the company's award-winning New2Travel Program. Top-producing agents took part in walking tours in Brussels, a day amidst the famous tulips at Keukenhof Garden in South Holland and tours of the Kinderdijk Windmills near Rotterdam. The pre-cruise stay in Dublin was hosted by Monograms, an award-winning travel company, which included a walking tour highlighting food and spirits in Ireland's capital city as well as a tour of the Guinness Storehouse®.
The OASIS Chairman's Club Top Producers for 2018 included:  Claudia Mace of Commodore Travel Consultants (Delray Beach, FL); Nancy Scorby of Scorby Travel and Cruise (Charles, IL); Sheila Cannon of Carefree Romantic Vacations, Inc. (Yucaipa, CA); Lori Spoelstra of Adventures by Lori (Lowell, MI); Karen Kirk of Clandestin Travel (Fort Myers, FL); Laurel Brunvoll of Unforgettable Trips (Gaithersburg, MD); D'Lane Maselunas of D'Lane Maselunas Travel (Dallas, TX); Maureen Celli of MoGo Travel (Charlotte, NC); Jill LaBarre of Jill's Great Escapes (Boca Raton, FL); Kathy Cardott of Travel with Kathy (Oklahoma City, OK); Roberta Galati of Cruise and Tour Masters LLC (Philadelphia, PA);  Beth Ramsey of Cruises by R (Fishers, IN); and Heather Parker of Bliss Travel Experiences, LLC (Tampa, FL).
For more information on OASIS Travel Network, please visitwww.oasistravelnetwork.com.
About OASIS Travel Network:
OASIS Travel Network is the independent contractor division of Smart Travel Group, a full-service retail travel agency. The host agency encompasses ten full-time employees and 750+ independent contractors across the country who sell cruises, escorted tours, land packages, air and more. A proud member of the Signature Travel Network, OASIS Travel Network has become a leading host agency in the United States. To provide agents with a plan that works for their personal goal in the industry, OASIS Travel Network offers various choices for agents to pick from including a basic, elite and platinum plan. New2Travel, the agency's program for "New Sellers of Travel" and recipient of a 2018 Travel Weekly Silver Magellan Award, is a hand-picked curriculum that the host agency created to prepare new independent travel professionals, which includes an in-person three-day boot camp training. OASIS Travel Network also offers its agents various technologies and marketing solutions free or at very reasonable cost to help agents grow their business. For more information on OASIS Travel Network, visit www.oasistravelnetwork.com.