Travel Planners International Honors Travel Advisors and Suppliers at the MAG Awards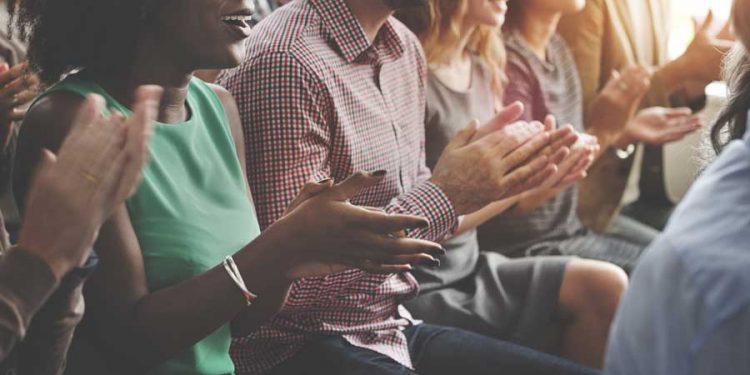 MAITLAND, FL, August 26, 2019 – Travel Planners International [TPI] celebrated Travel Advisors and Preferred Suppliers alike at their first annual MAG Awards. The ceremony took place on August 22, during their 4th annual conference, TPI Rocks, held at the Loews Portofino Bay Hotel.
TPI asked their 3900+ Travel Advisors to vote on the 10 supplier-focused categories over the course of a month. The unique categories titles included "Rocks the One-on-One", "Best Lifeline", and "Best Kept Secret".
"When it came to the suppliers, we wanted to honor not just the brands, but the hustlin' individuals who walk arm-in-arm with our Rockstars travel advisors on a daily basis," said Jenn Lee, TPI's VP of Sales and Marketing. "They are the true heroes!"
Royal Caribbean lead the pack with the most wins. Agents voted this family-friendly cruise line as "Most Innovate Brand", "Most Intuitive Marketing Center" and "Best Booking Engine".
"Innovation is in our DNA and we are beyond thrilled that our travel partners are recognizing us for it," said Vicki Freed, Royal Caribbean International's Senior Vice President, Sales, Trade Support and Service. "With tools like Espresso and having the largest sales force team in the industry, we strive to support all types of travel advisors. Winning three awards is testament that they feel our support."
Supplier reps were also celebrated during the MAG Awards. Kirsten Sanchez, Business Development Director at Carnival, won the big prize as "Best BDM of the Year". Sanchez also was the only supplier rep to win a second award; she also won "Best Lifeline", an award to the rep that best helps travel advisors in a pinch. Adolfo Perez, Carnival's Senior Vice President of Global Sales and Trade Marketing, and Kirk Neal, Regional Vice President Trade Sales were there to congratulate Sanchez on her win.
"I'm beyond honored to win two awards at the MAG Awards," said Sanchez. "It was completely unexpected and the icing on the cake of this very great week. Frankly, working with these agents every day is a true pleasure!"
Several travel advisors were also honored at the MAG Awards. For the remaining nine categories that celebrated travel advisors and agency owners, the winners were picked by an internal committee. The big three awards were "Top Agent", "Top Agency", and "MAG Legacy Award Excellence in Entrepreneurship".  Travel advisor Margaret Centers, owner of Margret's Travel, won "Top Agent" and Scott Asplund, owner of Plenty of Fun Travel, won Top Agency.
"I'm very honored to be the top agency with TPI," said Asplund. "10 years ago, I came to TPI as a very part time new agent and have never regretted that decision. TPI gave me the support and encouragement to grow to a multimillion-dollar business."
"Selling travel is the only job I've had, it started 41 years ago. It's clearly my passion and I enjoy it just as much today as I did my first year," said Centers. "It was a great honor to be recognized for the hard work it takes to service my clients."
Valerie Gossett won the most coveted award, "MAG Legacy Award Excellence in Entrepreneurship". The award was first presented to TPI founders, Tony and Marietta Gagliano, as a way to honor their entrepreneurial spirit and legacy at last year's TPI Rocks.
"My passion is training and mentoring others in this wonderful industry we are a part of and helping them be more successful.  It means the world to me to know that others see and appreciate what I love doing every day," said Gossett. "Receiving the MAG award, the very first MAG Legacy award, truly touched my heart and I am honored to be a recipient of this award! I love being a part of the TPI family where there is collaboration and support from agents and all the wonderful staff!"
"We created the MAG awards to celebrate the entrepreneurial spirit that helped [Tony and Marietta] Gagliano build TPI. To have survived in this industry for over 30 years is a testament to their strength and willingness to pivot when needed," said Elisabeth McGuire, TPI's Marketing and Events Manager. "We encourage our agents to carry on that legacy."
About Travel Planners International
At Travel Planners International, you're more than just an independent contractor, you're a small business owner. For the last 30 years, we've believed in, guided, and championed for the small business travel agency owner – and we have no intention of stopping. So, along with competitive commission plans, profit-generating marketing programs, and access to cutting-edge technology, we give emerging entrepreneurs the tools, guidance, and confidence to be successful and to harness their entrepreneurial spirit. But don't just take our word for it. Visittravelplannersinternational.com and let's get you where you want to be!