Captain Lee Chooses Dream Vacations, CruiseOne and Cruises Inc. to Host #GetOnDeck Cruise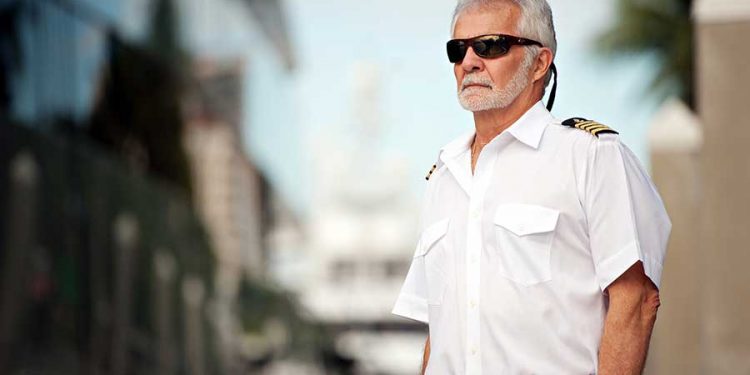 6-night cruise aboard Celebrity Equinox to visit Western Caribbean
Fort Lauderdale, Fla. (September 10, 2019) – Home-based travel agencies Dream Vacations, CruiseOne®and Cruises Inc.®are expanding their national footprint by hosting the #GetOnDeck Cruisewith Captain Lee Rosbach, TV's most famous captain since Captain Stubing, and his trusty Chief Steward Kate Chastain. The cruise sails aboard the Celebrity Equinox and departs from Port Everglades in Fort Lauderdale on Sunday, June 14, 2020, for a 6-night voyage to the Western Caribbean.
"We're always looking for innovative ways to increase our brand awareness, while creating unique sales opportunities for our network of agents," said Drew Daly, senior vice president and general manager of Dream Vacations, CruiseOne and Cruises Inc. "The demographics of the show's fan base coupled with the natural maritime connection and the popularity of fans cruising with celebrities made this the perfect opportunity."
The Dream Vacations, CruiseOne and Cruises Inc. corporate office worked closely with Celebrity Cruises to identify the optimal itinerary, cruise ship and secure the group space. The #GetOnDeck Cruise will visit Key West, Fla.; George Town, Grand Cayman; and Cozumel, Mexico. Members of the group will have multiple opportunities to interact with and get to know Captain Lee and Kate. There will be exclusive activities such as meet and greets, book signings, themed parties, trivia, an intimate question and answer session and much more.
Only travel agents within the Dream Vacations, CruiseOne and Cruises Inc. network have the option to book into this group cruise. To ensure their success, agents are being provided assets to assist in the marketing of this group cruise.
The companies are looking for individuals who are passionate about travel with an entrepreneurial spirit who would like to be part of a travel agency network that cares more about its agents and travelers. For more information on joining these award-winning agencies, please visit www.dreamvacationsfranchise.comto learn more about owning a CruiseOne / Dream Vacations travel franchise, and visit www.sellcruises.comto learn more about the Cruises Inc. business opportunity.
About Dream Vacations, CruiseOne®and Cruises Inc.® 
Dream Vacations, CruiseOne®and Cruises Inc.®are part of World Travel Holdings, the nation's largest cruise agency and award-winning leisure travel company. The Dream Vacations and CruiseOne franchise opportunities give entrepreneurs a choice in how they want to brand their travel business, and Cruises Inc. is an independent business opportunity. Both business models provide a work-from-home opportunity to those interested in selling all types of travel experiences whether it be a cruise, resort stay or land tour. With a mission of delivering a remarkable experience, travel agents with all three brands are given premium resources to plan and create a seamless vacation experience for the customer while offering the best value. For more information on Dream Vacations and CruiseOne, visit www.DreamVacationsFranchise.com, like the Facebook pagewww.facebook.com/DreamVacationsFranchise, follow on Twitter at @Dream_Franchise or watch its videos at www.youtube.com/DreamVacationsBusiness. For more information on Cruises Inc., visit www.SellCruises.comand become a fan on Facebook at www.facebook.com/SellCruises.