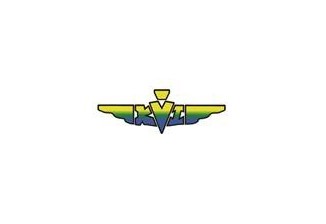 201 Kingston Street
Victoria, British Columbia, V8V 1V5, Canada
Host Agency Information
Average Yearly Sales Volume
$10 - $24 Million
Number of Independent Agents
50 - 99
Program for New Agent Training
Yes
Education Programs for Agents
Yes
Are Leads Offered for Agents?
Yes
Do You Offer an Accounting System for Agents?
Yes (Accounting System Name: AgentMate)
Do You Offer a CRM Program for Agents?
Yes
Is Air Ticketing Available for Agents?
Yes
Is a GDS Offered for Agents?
No
Is a Website Building Tool or Website Available for Agents?
Yes
Is Direct Access to Owners of Your Host Agency Available?
Yes
Are Marketing Tools and Assets Available for Agents?
Yes
Is Booking Technology Available for Agents?
Yes
Consortia Membership(s)
Travel Leaders Network
Association Membership(s)
ACTA, CLIA, IATA
Is Hosting Available for International Agents (Outside of the United States)?
Yes (Regions / Countries: Africa, Asia, Australia, Canada, Caribbean Islands, Central America, Europe, Mexico, Middle East, New Zealand, Russia, South America, United Kingdom, United States of America)
Program Information and Media
Information About Company / Programs and Structure for Independent Agents
When it comes to employment, what sets KVI apart from all other interline (and retail) agencies is simple - we are the only agency that offers the best of both worlds: the highest commissions and a fully developed infrastructure to do business...
independent agent commissions of up to 80%
franchise opportunities at 90%
NO FEES of any kind, EVER!
online bookings made by your clients are fully commissionable to you
your clientele information is confidential: KVI never claims client ownership
personal presence on our highly visible and searchable website
sales leads
personal cruise travel perks and discounts
affiliation with the well-known and respected KVI name brand
simple setup
all booking / administration / accounting tools are provided
full support from head office
the ability to sell all kinds of travel products, both interline and retail
On top of all this is the security in knowing that KVI is a truly independent and full-service agency. Unlike virtually all other agencies offering outside agent positions, we are not a third party 'middle-man' company. KVI has all of its own contracts directly with the suppliers, and our reputation and position in the industry is secure. We are active long-term members of CLIA, IATA, ACTA, CPBC, Vacation.com, and all other relevant governing bodies in the travel industry
Awards and Recognitions
Top Tier sales volume/national account status with most major cruise lines. Several TLN awards for cruise sales, agency growth and distinctive voyage hosts. Most experienced team of professionals in the business- 75 agents in 15 countries with over 2000 combined years in the business.
Back to Host Agency Profiles