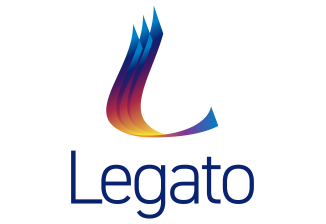 1155 Kelly Johnson Blvd, Suite 111, Unit 153
Colorado Springs, CO, 80923, United States
Host Agency Information
Average Yearly Sales Volume
$10 - $24 Million
Number of Independent Agents
100 - 200
Program for New Agent Training
Yes
Education Programs for Agents
Yes
Are Leads Offered for Agents?
No
Do You Offer an Accounting System for Agents?
Yes (Accounting System Name: Montis)
Do You Offer a CRM Program for Agents?
Yes
Is Air Ticketing Available for Agents?
Yes
Is a GDS Offered for Agents?
Yes (GDS Name: Sabre)
Is a Website Building Tool or Website Available for Agents?
Yes
Is Direct Access to Owners of Your Host Agency Available?
Yes
Are Marketing Tools and Assets Available for Agents?
Yes
Is Booking Technology Available for Agents?
Yes
Consortia Membership(s)
No Consortia Memberships
Association Membership(s)
ASTA, CLIA, IATA, IATAN
Is Hosting Available for International Agents (Outside of the United States)?
No
Program Information and Media
Information About Company / Programs and Structure for Independent Agents
90/10 commission split for ALL agents
No monthly or annual fees
Weekly commission payments
$250 one-time setup cost
Comprehensive business management software
Cutting-edge airline booking engine that makes searches quicker and allows you to make more money
Supplier Showcase to help find the right supplier and capture key information
Destination training
Business training
Supplier training library
Comprehensive Marketing Support

Free and Semi-Custom Websites
Logo Design/Branding Package
Marketing Training
Assistance from our Marketing Manager
Tools, Tips and tricks
And more!

Business Development Services
Strong Community of Agents
Freedom to choose suppliers - you select the best supplier to meet your client's requirements
Additional Media and Information
We're bringing a fresh approach to the travel industry. We're accomplishing this in a variety of ways for our agents and for the suppliers we work with. We are fiercely independent and we believe that the future of the travel industry is fully-trained and supported independent agents. Our goal is to create an environment that is conducive for agents to be successful. With that mindset, we've removed elements within the industry that do not foster that environment. Part of this process is promoting the agent-supplier relationship. We do not dictate which suppliers to use and we encourage our agents to build relationships with the suppliers that best fit their business model and clients. This allows agents to get the service and support to grow their agencies without a middleman interfering. It's a pretty simple approach and agents love the culture we've created in the process.
Back to Host Agency Profiles