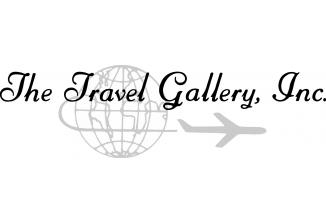 (3 reviews)
6571 N Avondale Ave
Chicago, IL, 60631, United States
Host Agency Information
Average Yearly Sales Volume
$10 - $24 Million
Number of Independent Agents
25 - 49
Program for New Agent Training
Yes
Education Programs for Agents
Yes
Are Leads Offered for Agents?
No
Do You Offer an Accounting System for Agents?
Yes
Do You Offer a CRM Program for Agents?
Yes
Is Air Ticketing Available for Agents?
Yes
Is a GDS Offered for Agents?
Yes (GDS Name: Apollo)
Is a Website Building Tool or Website Available for Agents?
No
Consortia Membership(s)
Signature
Association Membership(s)
ASTA, CLIA, IATA
Program Information and Media
Information About Company / Programs and Structure for Independent Agents
It feels like "home".
  That's what affiliates say about their affiliation with The Travel Gallery.
Back in the '70's, I worked during high school and college at the neighborhood travel agency doing all the "behind the scenes" duties including manually writing air tickets, running the airline report, putting brochures away.  Then, with little to no training, I started selling travel and I LOVED IT.  After graduation, I turned an offer into an opportunity and opened The Travel Gallery.
Now, surrounded by a great team of travel professionals, we have survived and thrived since 1976 and today, TRAVEL GALLERY is a dominant leader in the travel industry. Travel Gallery takes great pride in establishing the right partnerships including our Signature Travel Network membership. We are respected in the travel industry and community and recognized as being a company that is committed to high standards and customer satisfaction. As a full service agency, we assist with travel arrangements for leisure, corporate, group and incentive travel worldwide.  Travel Gallery is an agency you can trust and who cares about you and your business. An affiliation with The Travel Gallery benefits you AND your clients in so many valuable ways:
MARKETING BENEFITS
Travel Gallery's marketing highlights preferred brands offering timely and enticing travel programs featuring customized print marketing, e-marketing and digital publications all reminding your clients of the fabulous products and services you offer and reminding them why they should book with you.
Print Marketing
10 publications per year: 6 issues of Travel Magazine, 2 issues of Travel Redefined, 2 issues of Ultimate Experiences...each publication featuring hot new travel destinations, travel trends and tips, and valuable travel offers.
Monthly direct mail campaigns– FREE
Bi-annual Hotels & Resorts Collection brochures PLUS an Annual Hotels & Resorts directory complete with detailed hotel information
Annual Wall Calendar (our travelers absolutely love and wait to receive their calendars)
E-marketing
Weekly promotional emails–FREE
Digital Publications
Travel Magazine and Ultimate Experiences are conveniently available Online
TECHNOLOGY BENEFITS
Travel Gallery's innovative technology program makes managing travel plans a snap.
ClientConnection – ClientBase+ (our customer relationship management database), stores client information based on travel preferences and history
Offer ID searches for all promotions allowing for quick access to updated information
Mobile App –  "AXUS" an itinerary app for your clients that reinforces the consultant-client relationship every step of the way
Customized one-to-one client emails featuring your personal contact information
Hotel Connection – provides ease when booking preferred Hotels and Resorts
Comprehensive web content for cruise, land, destinations and hotels allows for up-to-date information sharing with clients
Client Reach –messages that are customized, personalized and automated to clients on your behalf based upon their itinerary information.  Messages include reminders to book pre and post hotels, shore excursions for cruises, travel insurance and "bon voyage," "welcome home" messages as well as passport renewal reminders.
Cruise Track – proprietary technology that automatically tracks booked and quoted preferred cruise lines for any change in price, amenities and itinerary allowing for early response time for changes that provides your travelers with the best pricing and amenities.
Microsites with valuable and relevant information to send your customers on their travel destinations, luxury and family resorts as well as adventure and specialty travel.
TRAINING
Don't stop learning!  Convenient online courses and live events offered by The Travel Gallery help both established and growing travel businesses.
Travel Expert – online certification course that demonstrates how marketing and technology tools can impress clients, save time and increase sales
Blueprint to Sales Success Series – online sales courses customized for you by travel industry expert, Nolan Burris
ASTA's Travel Agency Regulatory Compliance Course – complimentary training for our affiliates
Training Events
Sales Meeting – 2,200 consultants, managers, owners and suppliers join together in Las Vegas for a three-day conference filled with fun, learning, networking and more
Regional Training – once a year, this event is held locally offering sales, technology, product and destination training
Familiarization Trips: Educational Journeys – exclusive opportunities to experience preferred supplier products first-hand while learning how to best promote and sell to clients
Learning Immersion Journeys – special departures, geared towards consultants with less than 5 years of travel industry experience, journeys expand training time to include peer-to-peer mentoring
More Resources: online training portal that includes one-stop-shop access to webinars, specialty training, supplier training, new to the industry training, destination training and more
PREFERRED SUPPLIER BENEFITS
Travel Gallery offers more than 1,000 suppliers specializing in a wide range of exclusive privileges that can help you close sales and build client loyalty.
Hotels & Resorts Collection 900+ of the world's finest hotels, resorts, lodges, safari camps and unique places to stay offering your travelers special amenities including breakfast daily and/or food and beverage credits, complimentary upgrades, early check in and late check out.
Cruise Lines: 28 cruise partners offering thousands of voyages each year offering privileges including exclusive savings, upgrades, shipboard credits, pre-paid gratuities, complimentary car and driver shore experiences, complimentary shore events and more
Tour Operators and Land Suppliers: 55 handpicked suppliers offering you and your travelers a worldwide selection of land-based vacation options for every interest and budget
Destination Specialists: Access to 90 of the world's best overseas in-destination specialists in 110 countries on 6 continents providing your travelers with personal attention and all the "extra special" amenities they require
Tourism Boards: 50+ tourism boards provide marketing and training support to enhance your ability to sell destinations near and far with webinars, live training, educational trips and online tools
Insurance Provider: Travel Guard International offers valuable protection for your clients travel adventures
Car and Rail: Suppliers include car rental, limousine rental, chauffeur services and rail providers
Air Suppliers - Preferred air consolidators and airline contracts offering you upfront commissions and attractive net airfares that benefit you and your travelers.
COMPENSATION
For the experienced travel consultant who wants to maintain and/or grow their business, we offer attractive commission programs with all commissions paid promptly.    For "new to the industry" individuals, our comprehensive in-house training helps you turn your passion for travel into a successful travel business.  For those of you that just want to earn some extra cash so you can "see more of the world", our referral program is for you.  Simply tell contacts from your daily activities at work or school, social networks or memberships in clubs and organizations about The Travel Gallery. We pay you to "talk travel".
LEARN MORE ABOUT US
... 
CLICK HERE
So, come on "home" where we look forward to welcoming you on our team!
Reviews For The Travel Gallery, Inc.
Back to Host Agency Profiles