Sponsored – How Cruise Planners Created Efficiencies For Travel Advisors Amid COVID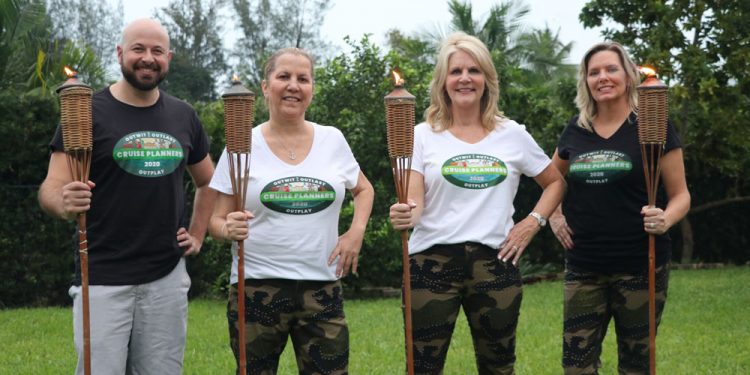 Author: Michelle Fee, CEO and Founder – Cruise Planners, an American Express Travel Representative 
Read Reviews and Learn More About Cruise Planners on FindaHostTravelAgency.com 
This year, Cruise Planners traded in its usual three-day, in-person Convention for its first-ever virtual forum, CP Forum, Virtually Yours with a "Survivor" theme. More than 2,200 franchisees participated across the country in the complementary educational and networking opportunities in preparation for what is expected to be a very busy year ahead for the travel industry. 
Cruise Planners Continues to
Outperform,
Pillar in the Industry
Cruise Planners announced it is confident that 2021 will mark the rebirth of travel, with travel advisors being the tip of the spear.  
"We are optimistic for the return to travel. Ships will be sailing soon, real soon, and we will be ready – it's full speed ahead," said Michelle Fee, CEO and founder. "We are all adapting to coexist with COVID, and our franchisees have displayed the agility and endurance needed to become Survivors – together, we've outwitted the competition, we will outlast the nasty pandemic and outplay to rebuild the travel industry." 
The Cruise Planners advisor network and Home Office Team received praises from the highest ranked cruise line executives throughout the opening session for their commitment to continue to forge ahead and for creating programs to keep their agency at the top of each line's revenue performance lists.  
"Not only did we react to the crisis with new tools to help our advisors manage the thousands of cancellations, but we also continued to innovate and create marketing to drive sales," said Vicky Garcia, COO of Cruise Planners. "While other agencies were cutting back, Cruise Planners continued to be a leader in MarTech and we won't stop. Our team is intact, and we have launched new programs and tools during this time to help our agents come out of this strong." 
From the start of the crisis, Cruise Planers co-owners Michelle Fee and Vicky Garcia were prominent and transparent with multiple video messages communicating with advisors weekly—knowing communication with the advisors, and on behalf of advisors to their clients, is a key element to remaining strong and optimistic. 
Cruise Planners Advisors Primed for a Rebound in '21
Some of the resources Cruise Planners has launched during the pandemic and those it will launch in Q2 include targeted marketing, cutting-edge mobile technology and a revamped business development structure. These tools and resources are some of the tools that will help Cruise Planners advisors rebound quickly in 2021. 
Escorted Tour Booking Capabilities

for its agents to book escorted tours with The Travel Corporation brands through their proprietary CP Maxx booking system.




Where2Next Survey

collecting client's desired destinations they would like to visit over the next three years and their vacation style preferences. With this data, Cruise Planners will create targeted campaigns customized to the client's desired destinations and travel styles.

Enhanced

CP Marketing Hub

for its advisors to easily create a customized marketing plan, create supplier co-op proposals and even track the ROI on marketing efforts. 

Task Manager

allows advisors to create tasks related to clients or reservations to help advisors work more efficiently and provide the highest level of service in the industry. In the spirit of making it easy for the advisors, Cruise Planners created templated task lists for the most common booking scenarios such as group bookings, planning a consumer event, and more that populates the most effective task list associated with each.

Partner Rating System

which will allow agents to share their experiences or their client's experiences on an itinerary or with a supplier to help share important information with each other.

 
Silver Lining: Increased Efficiency
As
a Result of COVID
Cruise Planners' newly restructured Business Development Team is designed to enhance the company's already high-touch consultative programs helping advisors grow their business and reach their individual goals. The "Care Team" of dedicated, multi-faceted trained Home Office Team members will help advisors quickly and efficiently resolve any franchise issues as the one-stop shop resolution center.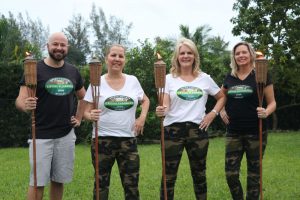 With these new enhancements, Cruise Planners has significantly increased engagement by providing more group coaching sessions, furthering the sense of community that is part of the brand's signature culture of Cruisitude®, while also maintaining one-on-one business reviews for individual goal setting and coaching.  
The rest of the forum included a peer-to-peer travel advisor panel and day two of the virtual forum continues on Tuesday with even more Cruisitude,® a cruise line executive panel, and actionable tips for how Cruise Planners advisors will survive in 2021. 
"Cruise Planners was set up for its most successful year going into this pandemic," Fee said. "We know we will survive once this is all over and Cruise Planners will be a significant player in the recovery of the travel industry."