The Host Agency Basics – What is a Website Building Tool for Travel Agents?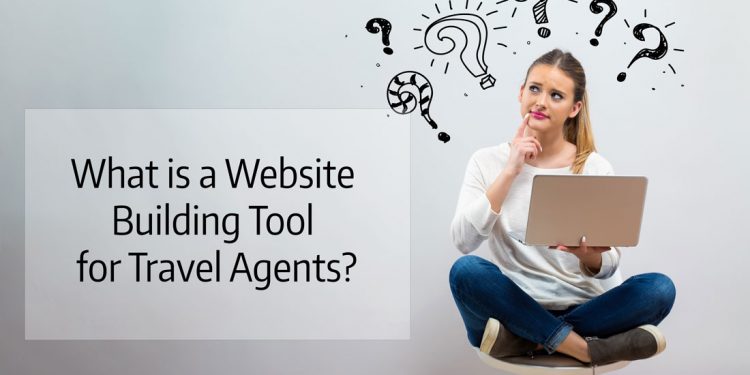 What is a Website Building Tool for Travel Agents and Why Does it Matter?
FindaHostTravelAgency.com offers an amazing tool to not only find your perfect Host Travel Agency partner but to narrow the time spent searching from hours to mere minutes. 
What does a Website Building Tool Mean?
In a digital age, having a productive, functioning and attractive website for your Travel Agency is very important. Creating your own website in today's time is much easier than it's ever been with online website builders and tons of options to find qualified programmers. However, implementing and updating your Travel Agency website with current offers, deals and promotions can be very timely and challenging. 
Many of the Host Travel Agencies on FindaHostTravelAgency.com offer a Website Building Tool to assist you in the process of creating your own Travel Agency Website. Whether it's a pre-built template or a custom design, having a Host Agency partner that assists in this process can be very helpful.
Why Does a Website Building Tool Matter?
While some experienced Travel Professionals already have a premium website created, it may not be the same for a Travel Agent who is new to the Travel business. In either case, having a Host Travel Agency partner that offers you a Website Building Tool can be a very good benefit when considering a Host Travel Agency partner. Whether you have a website that needs updating to maximize the mobile experience or if you are starting from scratch, most of the Website Building Tools offered today are effective, easy to use and can create fantastic websites. 
Some factors to consider when reviewing the options of a Website Building Tool could be:
Overall Appearance of a finished Travel Agency website
Ease of creating the content of the website
Ease of updating the content of the website
Ability to maximize website's information for SEO (Search Engine Optimization)
Ability to create Blog or Vlog content on the website
Ability to have updated offers, pricing and travel packages appear

 
What's Right for YOU in a Host Travel Agency?
Choosing a Host Travel Agency partner that offers a Website Building Tool is a great choice, as long as the Host Agency you are looking into has the other benefits you are looking for. While having a Website Building Tool offered can be an added bonus, it shouldn't ultimately "make" your decision when choosing a Host Agency partner. As mentioned above, there are a lot of fantastic website building tools that are offered in today's market as well.