Travel Agent Tips: How to Find Clients in 2021 (Post-Pandemic)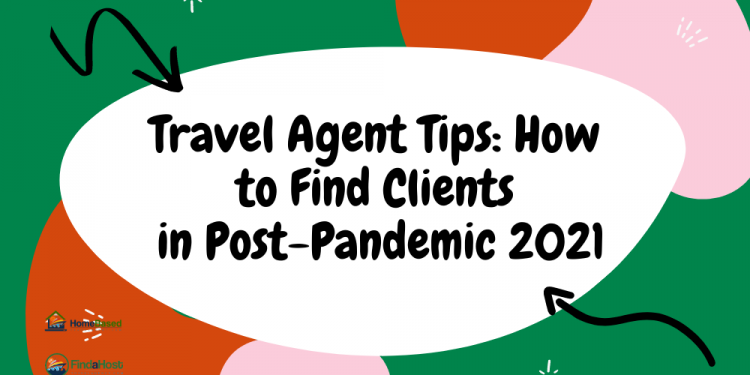 Getting Back to Business can be a Challenge, These Top Tips will Help you Find Success in a Post-COVID World
Written By: Joanie Ogg CTC, MCC, C0-Owner – FindaHostTravelAgency.com
Developing new clients as the COVID pandemic slowly fades into history is both challenging and rewarding at the same time. You should focus strictly on your niche and move to capture new clients that fit within your niche. The slow opening of travel globally lends itself for aggressive marketing and client building campaigns and there has never been a more opportune time to get started.
The truth is that the travel agent segment of the travel industry saw as much as 60% of its sales force leave the industry, as the pandemic shut travel down for over one year. Suppliers also released sales staff that basically had nothing to sell. Now that the interest and pent-up demand for travel is exploding with opportunity, there is a serious shortage of travel agents and sales and marketing talent to handle the dramatic increase in travel that is about to unfold.
Look for clients who have had their agent leave the industry and are seeking the advice of a knowledgeable travel professional. The challenge becomes making sure that they will find you for their travel needs. This can be accomplished by immediately embarking on a major marketing campaign to develop new clients compatible with your travel niche. Here are some excellent techniques and plans that you can start immediately.
How to Find Clients in Post-Pandemic 2021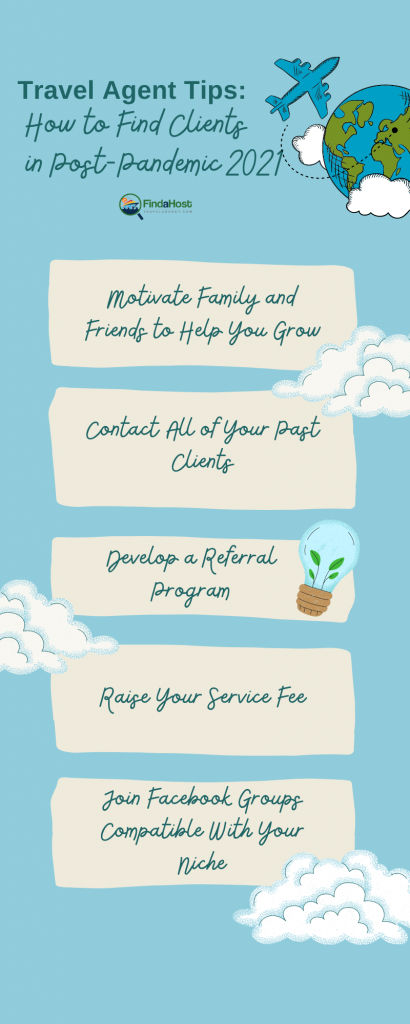 Motivate Family and Friends to Help You Grow
It is highly likely that your family and friends will know people looking for a new travel agent for their next vacation. Be sure to let them know what you do and who is the perfect client for you and they will certainly refer you to their friends and his or her friend's friends. It is very important that you are clear on what the perfect client's attributes are as well as the kind of client that would be a mismatch. You are probably offering this group of people discounts and/or other perks, so why not tie them to referrals? This will further motivate them to become more active. How about planning a 3-day cruise or trip that your family and friends can earn credits on by referring their friends? Make it so they can actually cruise or travel for free by referring enough new clients.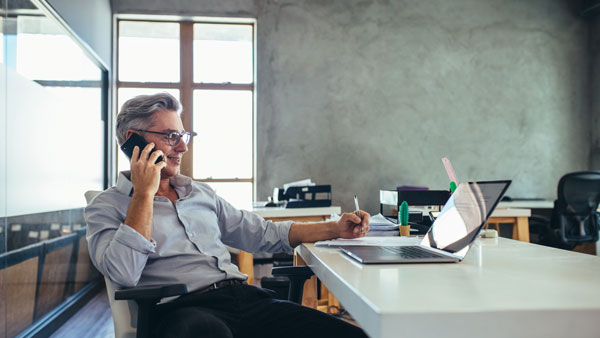 Contact All of Your Past Clients
Nothing is more productive than reaching out to all of your past clients. This is best done over the telephone after reviewing all of the details about the client in your CRM. A friendly telephone call with the personal touch of asking about their family and talking about their past vacations works every time. This kind of communication reminds them that you are their travel professional and they should remember you when they are ready to make their next vacation plans. Just asking if they are thinking of taking a vacation when the world opens up will lead to solid business.

Develop a Referral Program
Having a well thought out client referral program can do wonders to find new clients. However do not make the mistake that many make by calling it a "refer a friend" program, as most businesses have referral programs and clients are immune to them. Instead, start an exclusive "Owner's or President's Club" that they have qualified for because of their past business. One of the benefits of being a member in the "Club" is that they can be rewarded by introducing their friends that travel to you to potentially qualify and become a member. I am sure that you get the idea. Here are some ways that you can structure your referral program.
Travel Credits: Based on the value of travel that is sold to the referral, the referrer can earn a certain percentage of the sale as a credit to be used against their next vacation.
Symbiotic Referrals: Many businesses offer goods and services to clients that would be great for you. As an example, tanning salons are usually visited by clients booked on a tropical cruise, all-inclusive or resort. Work a program out where you can offer your client an incentive to visit the tanning salon and they would offer their client an incentive to visit you.
Charitable Donations: Instead of offering travel credits for referrals, offer to make a donation to the referee's favorite charity in their name.
Progressive Referral Program: Instead of having a flat rate travel credit, make it a progressive travel credit depending on the number of referrals that are made and the dollar amount they represent.
Top Club Member Award: There are always heavily discounted cruises, resorts and other vacation bargains that happen during a normal year. Why not award your top producer in terms of referrals with a surprise vacation award? The minute the other club members hear that one of the members was awarded a free cruise or vacation, watch the referrals start rolling in.
There are certainly more ways to structure a referral program, but these should get the wheels turning.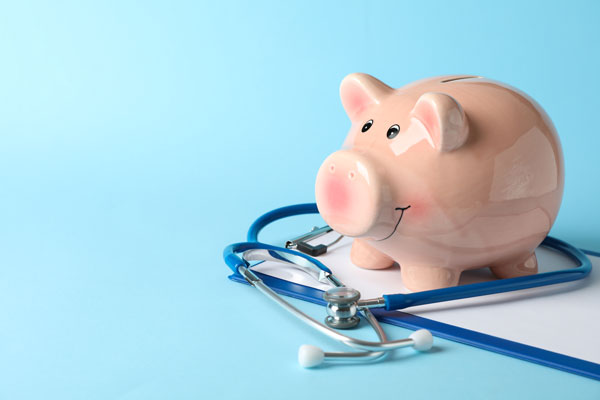 Raise Your Service Fee
I know it sounds crazy to raise your service fee if you want to develop more clients, but as strange as it sounds, it works. First of all, raising your fees gives the impression that your business is booming and this offers increased value to the client. A higher quality of client will be drawn to someone who is obviously successful and effective, again adding value for the client. This also gives you the opportunity to offer your "Owners Club Members" a discounted rate on your service fees which is conveyed as another real benefit of membership. If you allow the member's referrals to also access the "Owner's Club Service Fee Rate" that is just more motivation for the member to refer new clients to you.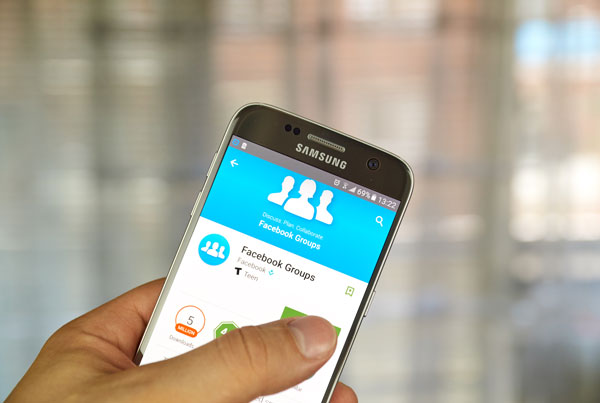 Join Facebook Groups Compatible With Your Niche
Facebook groups can be especially effective at getting exposure to new potential clients. With millions upon millions of niche specific groups, you should be able to find several that fall within your niche. While soliciting in groups is not professional, you can certainly follow group members that you think might be potential clients. You can also participate in the group and establish yourself as an expert. By reading member's profiles and posts, you can reach out to friend them and develop a relationship.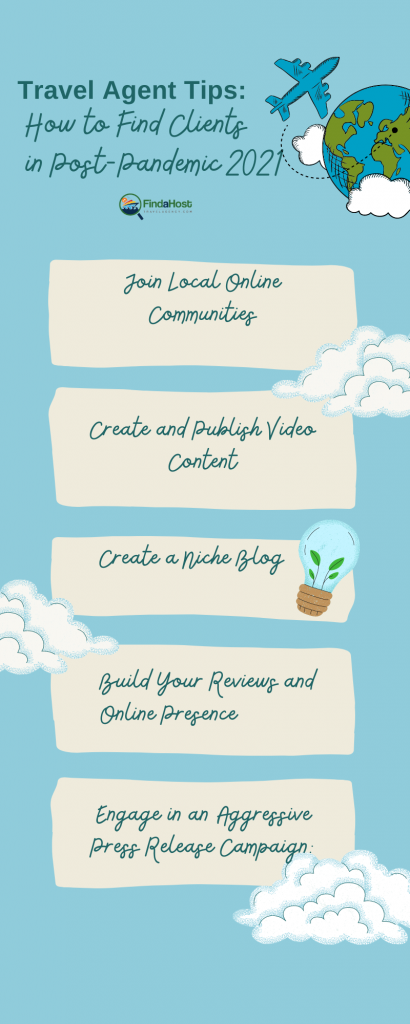 Join Local Online Communities
Nextdoor is a great example of a geographically specific group that could turn into a goldmine of business for you. Neighborhood groups like this are where people within your geographic area are asking for suggestions on services such as pool maintenance, construction, home repairs and more. So letting the group know that you are an expert travel professional there to help them take their next vacation may well lead to new clients.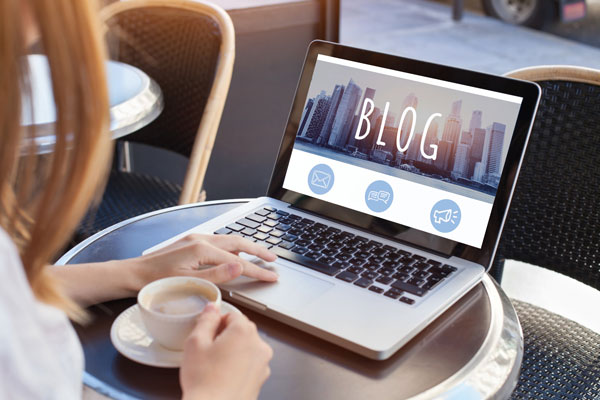 Create a Niche Blog
If you do not yet have a specific niche, now is the time to get one. You should start with a blog and then develop keyword content that is optimized for Google and other search engines. The most important element is that each blog post should be written for specific keywords that clients would use to find information that they are seeking. Content marketing in itself is a great way to build traffic for your blog and establish yourself as an expert. New clients discovering you doing keyword searches is a wonderful way to attract potential clients within your niche.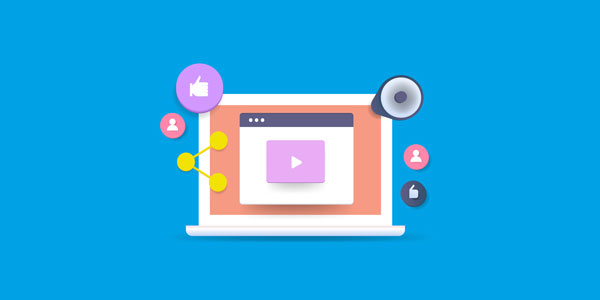 Create and Publish Video Content
Another excellent way to drive traffic to your blog is by creating keyword video content. YouTube is the second largest search engine right behind Google itself and is quite user friendly making it pretty easy to get your YouTube videos found by people using keywords to search. By including your YouTube video in your blog post, you are making it quite easy for Google to like your content, as they own YouTube.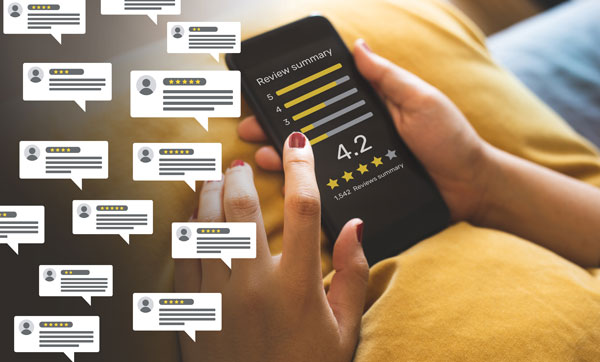 Build Your Reviews and Online Presence
There are many websites like Yelp, Google My Business, YP, Manta and others that allow organizations to list their business for free and also many allow consumers to write reviews about the business. You should definitely update your profile on all of these websites and start asking for reviews and testimonials from your clients. The first thing that new potential clients will do is to check for reviews from other people to see what they say about your business. Having great reviews will presell your client and make the job of converting them so much easier.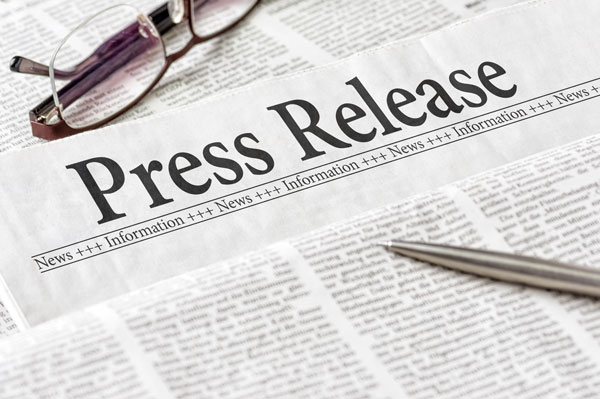 Engage in an Aggressive Press Release Campaign
Another excellent way to find new clients is to embark on an aggressive press release campaign. Doing press releases about travel and COVID updates are loved by local and niche media. Build your contact list for niche media and start sending original and engaging press releases on a consistent basis. It is important to focus on unique content rather than regurgitating other's press releases. Think about putting a unique spin on regular press releases to make your's engaging.Something like "Here is what this press release really means" or "Here is the un-spun version of the press release".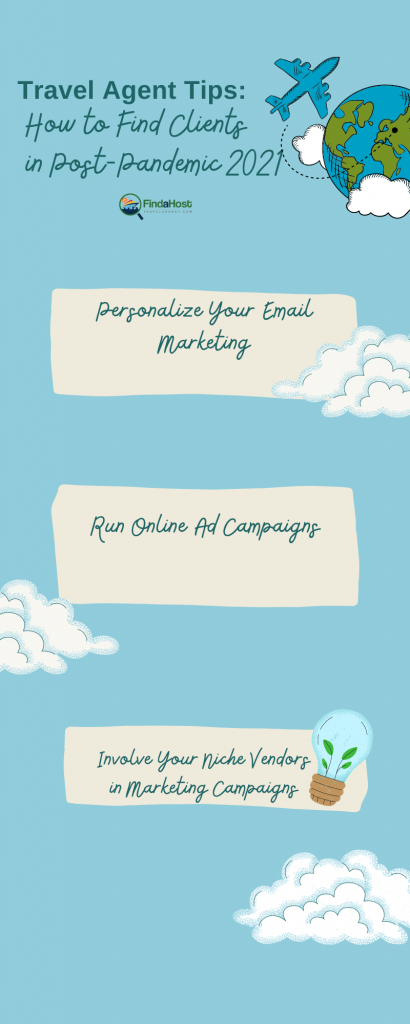 Personalize Your Email Marketing
Personalized Marketing is the current buzz word for using the technology available to everyone to engage with. Many email service providers offer various types of personalization tools that you can use to create highly personalized emails and they are quite effective. If you do not use personalization, now is the time to start. Using interactive email and video can really boost your engagement and overall results.
Run Online Ad Campaigns
If your niche is narrow enough to be able to make online advertising be productive, now is a great time to enter into a campaign to draw folks into your blog or website. Google AdWords is the way to go as you can target, target and target some more to get to the exact potential client you are looking for. Social media is another story. Facebook ads have increased in cost to a point where most advertisers just don't see a return on their investment. In all online advertising, you should know your ROI and opt to make sure that you are getting results, not activity.
Involve Your Niche Vendors in Marketing Campaigns
Just as you are looking for new clients as the pandemic winds down, so are your niche suppliers. Think about how you can leverage your client list to engage a supplier into a joint promotional program sharing the cost of developing clients for both you and the supplier. Consumer trade shows, targeted email marketing, direct mail, seminars and anything else that you can think of to gain new clients for the supplier and yourself.
There are dozens of other marketing opportunities for developing new clients, but these should get you well on your way to increased sales and profitability.