How to Avoid Being Scammed When Looking For a Host Agency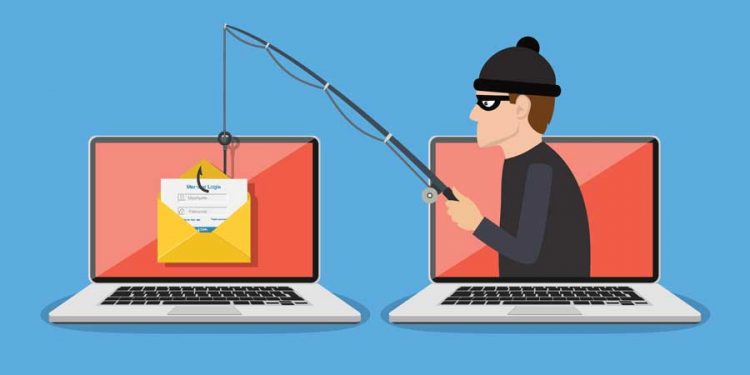 One of the biggest challenges for folks looking to get into the travel industry is sorting through the multitude of host agencies that are all vying for your investment and all of them have a great story to tell. One sure way to avoid being scammed is to read Tom and Joanie Ogg's book "How to Start a Home Based Travel Agency" This book will help you understand the subtleties of the travel industry and arm you with the proper information in order to make an excellent decision when considering your host agency. You can find out more information about the book at www.HomeBasedTravelAgent.com.
Unfortunately there is no federal or state regulation on the host agency business. While several MLM "Host Agencies" have been shut down by the FTC over the years and many others have gone bankrupt, anyone that wants to call themselves a "Host Agency" can do so without the fear of breaking any laws.
While many host agencies are high quality companies that have been successfully operating as host agency models for years, there are also other companies that prey on the greed of people that think they can simply pay a fee for a "travel agent ID card" and then access tons of travel agent discounts. While this sounds fantastic, nothing could be further from the truth. These companies are usually MLM or network marketing companies and use the same tactics to recruit new people into the scheme. Also, HERE is an article that deals with the "8 Top Signs of a Travel Scam"
Here are some of the signs that you may be being solicited by such a company.
Travel Like a Travel Agent: This is almost always the pitch from companies that are more interested in recruiting you than having you actually sell travel. The truth is that suppliers are just not stupid and while they may offer discounts, they are only offered to the agents that have meaningful booking revenues. The idea that you can present a phony travel agent ID card and be entitled to a discount is simply a scam.
Most suppliers have educational tracks for travel professionals who invest the hours to study and learn about the supplier's products. The travel professional will then likely sell that supplier's products creating revenue that is trackable by the supplier. This is how the travel industry actually works. Think about it. If you were making a decision to grant a discount and had a complete list of agents that had taken your training and also a list of the exact revenue an agent produced, would you offer a discount to someone who was asking that was not on either list and is offering an I.D. card from a known card mill?
Attend a Meeting: Many of these companies will host meetings where "travel agents" (people who make money recruiting you) will give testimonials about how they were able to cruise for free, stay in top resorts for peanuts, obtain upgrades to first class when flying and on and on. Of course, there are usually discounts offered to join at the meeting and every effort is made to recruit you into the scheme. But, the discounts never materialize and the money you spent to join is gone.
If you do join at the meeting, the very next thing that is asked of you is to recruit your family, friends, neighbors, co-workers and anyone else you can talk into coming to a "meeting".
Recruit Your Friends: This is always the sign of a scam. If your idea is to sell travel, but the company's idea on how to make money is by recruiting your friends to be "travel agents" I am sure that you can see the problem. Worse are the MLMs where you recruit your friends, and they recruit their friends and their friend's friends recruit their friends and so on down the line. While you think that you might get rich recruiting people, the plain truth is that only the initial organizers actually get rich. You just lose your money.
There is currently a new MLM that is using a "ground breaking" 3 X 7 grid where you can make millions by only recruiting 3 people into your downline, and they each recruit 3 and so on. Really? Not only is this scam possibly illegal, it is not financially viable.
Join a Discount Travel Club: This is another sales pitch scam operators have used. The pitch is that you join a travel club to get huge travel discounts and you can also make money getting other people to join the travel club. As you can imagine, this idea has several flaws and obtaining travel discounts is one of them. The club may offer last minute cruise discounts, but you can probably do better by just contacting your travel professional.
Once again, suppliers are not stupid. They are not interested in offering discount to individuals that would otherwise pay full fare. Think about it again if you were the person working for a supplier that grants discounts to travel agents. Would you offer a discount to someone because they paid money to join a travel club? Suppliers will terminate their relationship with organizations that have a high percentage of "sales to self" ratio.
Sell Travel Certificates: We have all gotten those telephone calls from telemarketers suggesting that we have qualified for a free cruise. All we have to do is send a handling fee for document preparation and delivery and off we go on cruise. It could just as easily be a Florida vacation, Bahamas cruise or who knows what else? Of course this is also a scam and was so prevalent a few years back that several states passed legislation make the practice illegal.
Keep The Commission: Some travel agencies pretend to be offering a host agency opportunity, but are really simply rebating a large part of the commission for "sales to self". These agencies are always small operators who are hoping to somehow make ends meet by attracting clients by offering "travel agent discounts". Unless you have tons of money you would like to risk the loss of, run the other way.
Pay Attention: No matter how wonderful some of the pitches sound, if they include any of the above run the other way. If your intent is to become a travel agent and enjoy a wonderful career selling travel companies that operate as described above will lead you in the completely wrong direction