Oasis Travel Network Unveils New Updates, Honors Leaders in Travel at Ninth Annual Conference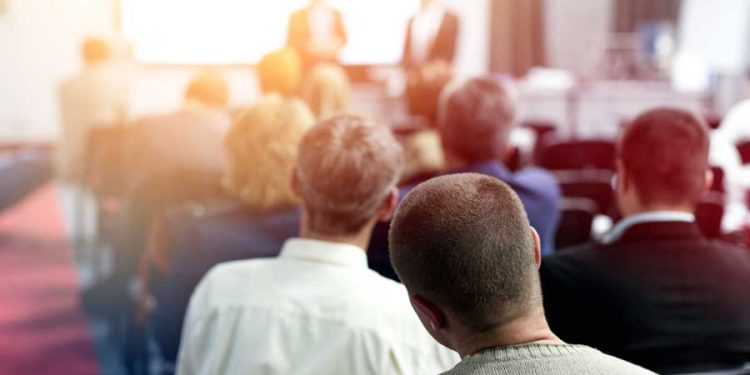 Fast-Growing Host Agency Welcomed Independent Contractors, Suppliers for Anticipated Event, Launching New SmartMail Program, Refreshed Website and More
Boca Raton, FL (December 10, 2018) – OASIS Travel Network – the independent contractor division of Smart Travel Group – recently wrapped its ninth annual conference, celebrating another successful year and sharing an array of exciting updates.  From November 11 – 13, travel agents and suppliers gathered at the Delray Beach Marriott for educational opportunities, networking, and to learn about what lies ahead for the rapidly expanding host agency network. With the motivational, action-oriented theme, "Be," the event closed with a trade show featuring more than 60 of the industry's top suppliers.
"This year's conference presented enthusiastic travel agents the chance to learn new and exciting ways to serve their clients," said Kelly Bergin, OASIS Travel Network president. "We enjoy being a resource for professional travel agents and connecting them with in-demand suppliers to help grow their business.  We can't wait to unveil what's in store for next year's conference, which will be our biggest and best yet!"
During the conference, attendees had the opportunity to learn first-hand from suppliers of their choice about best practices for marketing products to their customers, including hearing from representatives of AmaWaterways, Holland American Line, Trafalgar, and others. OASIS Travel Network provided seminars on luxury travel, social media and technology, and the company also announced a few updates of their own.  The new SmartMail program was announced during an exciting session – an effort that will become active in the first quarter of 2019 and will allow independent travel agents to acquire new clients via local direct mail campaigns. Also, a new website was unveiled, featuring a simpler navigation system and seamless interface for both agents and their clients.
The conference culminated with an awards ceremony honoring the leading suppliers, agents and Chairman's Club producers, which is a top goal for many independent agents within the host agency. Scenic Luxury Cruises and Tours and Globus Family of Brands were named supplier partners of the year in the cruise and land categories, respectively. Rising Stars of the Year were awarded to Angela Rice and Janet Semenova, co-founders of Boutique Transformative Adventures; and Kim Hatten was named Agent Associate of the Year. The Chairman's Club's top ten producers included Sandy Wolf of Commodore Travel Group; Nancy Scorby of Scorby Travel and Cruise; Sheila Cannon of Travel Tribe; Lori Spoelstra of Adventures by Lori; Paul Parker of Searcy Travel; Karen Kirk of Clandestin Travel; Laurel Brunvoll of Unforgettable Trips; D'Lane Maselunas of D'Lane Maselunas Travel; Maureen Celli of MoGo Travel; and Jill LaBarre of Jill's Great Escapes.
The tenth annual OASIS Travel Network conference will be held December 5 – 7, 2019 at the Hilton Lake Las Vegas Resort and Spa. For more information on OASIS Travel Network, please visit www.oasistravelnetwork.com.
 About OASIS Travel Network
OASIS Travel Network is the independent contractor division of Smart Travel Group, a full-service retail travel agency. The host agency encompasses 10 full-time employees and 750+ independent contractors across the country who sell cruises, escorted tours, land packages, air and more. A proud member of the Signature Travel Network, OASIS Travel Network has become a leading host agency in the United States. To provide agents with a plan that works for their personal goal in the industry, OASIS Travel Network offers various choices for agents to pick from including a basic, elite and platinum plan. New2Travel, the agency's program for "New Sellers of Travel" and recipient of a 2018 Travel Weekly Silver Magellan Award, is a hand-picked curriculum that the host agency created to prepare new independent travel professionals, which includes an in-person three-day boot camp training. OASIS Travel Network also offers its agents various technologies and marketing solutions free or at very reasonable cost to help agents grow their business. For more information on OASIS Travel Network, visit www.oasistravelnetwork.com.